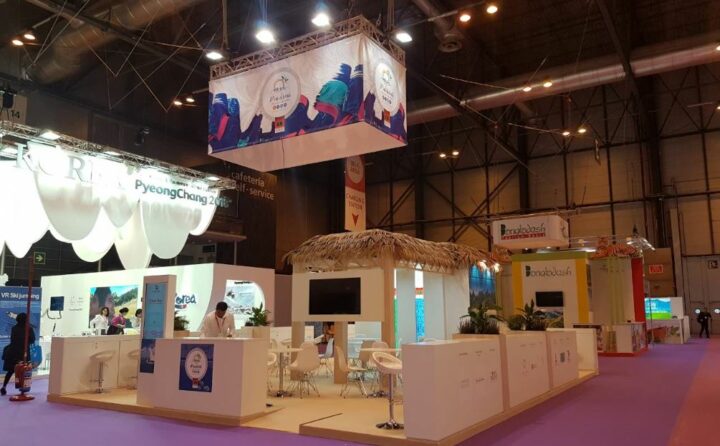 MMPRC kicks off destination marketing for 2018 with FITUR
Maldives Marketing and Public Relations Corporation (MMPRC) has kicked off its destination marketing programme for the year with FITUR, the International Tourism Trade Fair Held in Madrid, Spain. MMPRC will participate in 15 international fairs this year, as part of efforts to market and promote the Maldives as a top tourism destination.
Five of these fairs are being held this January; FITUR, OTM, BOOT, FESPO and EMITT, with most of them targeting European travellers. "It is important to participating in these events as it would build a strong relationship with the travel and trade, media and airlines of these markets in bringing a positive growth for the tourism industry in the Maldives in 2018," according to MMPRC.
The Maldives is represented at FITUR by 38 representatives from 22 companies, along with MMPRC. The destination is showcased in a 71 sq. m area space representing the unique scenery of the Maldives, according to MMPRC. The extended stand also showcases 22 counters with private meeting facilities.
FITUR, now in its 38th year, is one of the biggest global platforms for leading travel and trade professionals held in Spain. The first three days of the fair will be dedicated to trade visitors while the remaining two days will also be opened up to the public. Although FITUR is mainly targeted for the Spanish market, the platform will be a great opportunity for the Maldives to connect with tourism professionals from all over the world, according to MMPRC.
Arrivals from the Spanish market grew by to 9.2 percent by the end of November 2017 compared to the previous year, with the Spanish market share recorded at 1.8 percent for the period. Germany, India, Switzerland and Turkey are also important markets to the Maldives.
A total of 19 participants from 12 companies will take part in FESPO (Switzerland, Zurich), 22 participants from 13 companies for OTM (India, Mumbai), 16 participants from 8 companies for EMITT (Turkey, Istanbul) and 15 participants from 7 companies will participate in BOOT (Germany, Dusseldorf), according to MMPRC.
Germany, India, Switzerland and Turkey showed a growth of 4.7 percent, 22.9 percent, 2.4 percent and 11.0 percent, respectively, as at end of November 2017. India has recently climbed to the top 5 markets to the Maldives and Turkish Airlines flies nonstop. A total of 1,379,046 tourists visited the Maldives by the end of 2017.