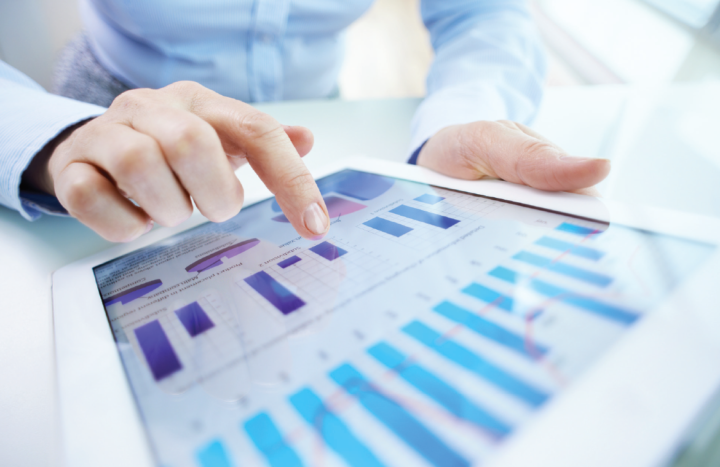 Ideal Pricing for a Hotel's Ideal Revenue Management Strategy
One of the most important decisions that every hotel organization needs to make is establishing their optimal public pricing structure. For some hotels, this can be an overwhelming challenge – they might be new to their market, constrained by parity commitments, or simply looking for an approach that brings better revenue results than their existing one. For other hotels, they might have a proven pricing strategy in mind – but their technology simply isn't compatible for its successful deployment.
No two hotels are identical to one another – and a one-size-fits-all pricing approach simply does not drive optimal revenue performance for every single hotel. In an industry where stiff competition is growing even stronger, it is critical that hotels evaluate and consider the pricing strategies that will best fit their hotel's unique needs. This paper will discuss three pricing methodologies available for hotels, who they work best for and considerations that all hotels need to evaluate when establishing their public pricing structure.
Daily Pricing
Daily Pricing is a pricing strategy where a different rate is charged for each night of a guest's stay. It is based on the demand and price sensitivity for a one night stay on each night – meaning that each night is priced independently of any others. "BAR by Day" or "Daily BAR" are two alternative names that also refer to this specific pricing approach.
An advantage of Daily Pricing is that any changes in rate due to changes in guest arrival dates and
stay patterns are relatively simple and transparent to explain; however, it can become cumbersome to communicate changes in rates for longer lengths of stay, as well as potentially creating guest dissatisfaction if a reservation is extended into a more expensive night. An example of this scenario is a guest extension over the hotel's peak night of Saturday, resulting in a marked increase for Saturday night's rate.
Daily Pricing is generally the simplest pricing approach to implement across all of a hotel's selling systems and channels; however, it may not provide the ability to capture the most optimal revenues based on the demand by the arrival date and the guest's length of stay.
Daily pricing tends to work well for hotels with an average guest stay of one to two nights or for properties that have unique room types that are priced and act differently than one another.
Length of Stay (LOS) Pricing
This pricing option offers rates that are based on both the arrival date and the total duration of a guest's stay. This option (commonly referred to as "BAR by LOS") considers the demand and price sensitivity for each arrival date based on the duration of stay – meaning that one rate is calculated by evaluating all of the desired nights in conjunction with one another.
An advantage of Length of Stay pricing is that guests are offered one simple rate for their entire stay – based on their arrival date and total reservation night length. This may help the hotel achieve optimal revenue performance since its rate is based on specific patterns by arrival date and length of stay.
Length of Stay Pricing works extremely well for city hotels that focus primarily on high demand – tending to accept longer length of stay reservations.
Daily Continuous Pricing
Daily Continuous Pricing provides hotels with the most flexibility within their desired rate structure. It employs a similar methodology as Daily Pricing; however, there is a range of available rate values defined by a minimum and maximum rate for each room type.
Daily Continuous Pricing brings similar benefits to Daily Pricing; however, it provides hotels with even more flexibility within their desired rate structure. Rather than relying on user-defined rate values, hotels identify their minimum and maximum public rates for an analytical, continuous calculation of the rate value within their desired range that drives optimal revenue. It allows hotels to get as close as possible to the exact analytically optimal price and adheres to any marketing rules (such as rates that must end with .00 or .99.)
This approach works extremely well for hotels that find Daily Pricing a suitable choice but are looking for even more flexibility in their rate offerings.
Pricing Approach Considerations
There are many variables that hotels need to consider when choosing the right pricing approach for their property. From pricing perceptions to business needs to rate deployment, hotels need to thoughtfully evaluate the following considerations to help them select the approach that best meets their strategic needs:
How do your guests prefer to buy or how are they accustomed to rate offers?
Some guests or markets prefer a single rate offer that applies to every night of their stay – regardless of how long they stay. Others happily accept a different rate for each night. Some markets prefer a total price for the entire stay – avoiding challenges with different rates for different nights of the stay.
Which strategy does your hotel need to capture optimal revenues based on your business mix?
This will depend heavily on the hotel's business model and average length of stay. For example, a luxury property often observes higher lengths of stay –meaning that additional value can likely be gained by offering an optimal price based on the guests' stay patterns. However, for properties that average a one night length of stay, the value from arrival and length of stay pricing is often lower.
What are the selling systems, distribution systems and connected channels involved in your rate distribution?
Hotels should evaluate any potential impacts to property management, central reservations, channel manager systems and web booking engines when considering various pricing approaches.
What pricing approaches are supported and distributed by integrated systems?
Can rate parity be achieved with the desired pricing option and integrations?
Which pricing approaches are accepted by integrated channels?
For example, which approaches can be distributed to the hotel's online travel agent (OTA) channels? What are the parity agreements and their willingness to accept minor deviations from small channels? If there are some OTA channels that can't accept a particular pricing approach, consider the production volume that comes from those channels.
Revenue managers across the globe spend large portions of their days managing rates – constantly lowering, raising and analysing their hotel's pricing. And with the hotel's bottom line depending heavily on revenue generated from proper pricing strategies, it is critical that hoteliers have thoughtfully evaluated all of their pricing options to determine the approach that best fits the needs of their business and technologies. With pricing options available to suit a variety of unique business needs and markets, hotels should carefully choose the approach that best fits their objectives – rather than limiting their needs to fit with a one-size-fits-all option.
Ideal Pricing from IDeaS Revenue Solutions offers an array of flexible pricing approaches and features for public, group and meetings & events business.
A Revenue Management Concept Workshop is being organized by IDeaS and Hotelier Maldives in association with Champa Central Hotel.
IDeaS was founded in the US in 1989 and pioneered automated hotel revenue management and offers revenue management solutions for businesses of all types and sizes in the global hospitality and travel industries. Hotelier Maldives, as the only dedicated journal for hospitality professionals in the country, has partnered with IDeaS to deliver the workshop in the Maldives.
To be held over two days at the Champa Central Hotel, Male, the workshop will include a Revenue Management Overview and will cover Market Segmentation, Pricing, Forecasting, Revenue Management Tactics, Channel Management, Strategy Setting and Implementation. The workshop is aimed at Revenue Managers and Analysts, Reservation Managers, E-commerce Managers, General Managers, Head of Rooms, Directors of Sales and Marketing and Front Office Managers.
The price to participate in the 2 day workshop is USD 530/- per person which includes tea-breaks and lunch. A special room rate has been offered to those who wish to stay at the hotel over the two day event by Champa Central Hotel, who are the event partners for the workshop.
To register for the workshop, please visit the registration link  or call Fathmath Lama Latheef on +960 9197789 or email lama@167.172.155.58