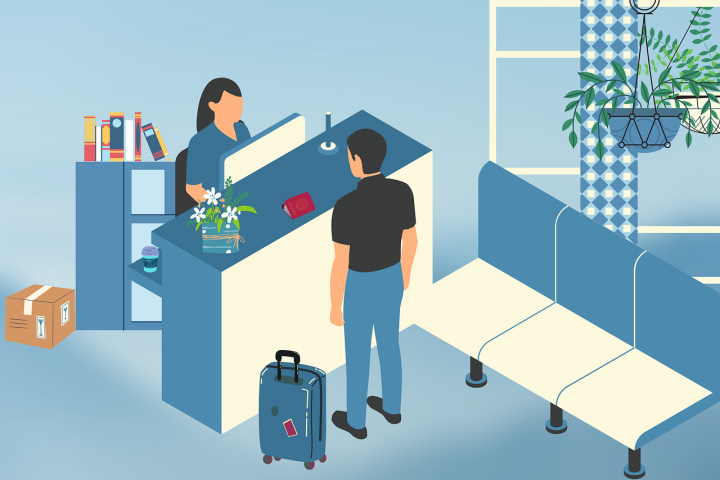 Improve Guest Hospitality Experiences by De-Anonymizing Guests
More hoteliers are understanding the difference between "guest service excellence" and "hospitality."
In short, "guest service excellence" is more demonstrative, while "hospitality" is more of a philosophy for our work-life culture — or, as true hospitality superstars know, it's really a philosophy for living daily.
Improve guest hospitality by de-anonymizing your guests. It is a word most often used by those in the data analytics and digital marketing fields, in reference to figuring out profiles of typical and/or actual website visitors.
In hospitality industry, de-anonymizing guests is when we train our team to imagine the many guest interactions they have daily, but from the other side of the front desk, bar, guest room door, phone line and email or chat exchange.
Employees who are in regular, direct contact with guests often become desensitized to the uniquely individualistic human experiences guests are living out daily. After a while, those humans become just another "front" to a bellperson, "cover" to a server, "caller 19" to a phone rep, or "the next guest in line" at the front desk. Just another guest dirtying up a room or who has to call maintenance because they can't figure out how to work a smart TV.
What do we as leaders do about it? Encourage staff to:
 Truly engage guests in conversations to discover their "story."
Ask questions like, "What brings you to our hotel?" or "Are we celebrating anything special?"
Respond with sincerity and maybe offer a suggestion or "local insider's tips."
Encourage staff to understand that every day they are encountering real humans who, just like themselves, are emotional creatures living in this physical world. By getting them to think about these human experiences, you can de-anonymize guests and foster authentic, personalized, genuine experiences which will truly create guest loyalty.
Version of this article originally published on Doug Kenedy's Newsletter and CoStar
Featured Image: pixabay