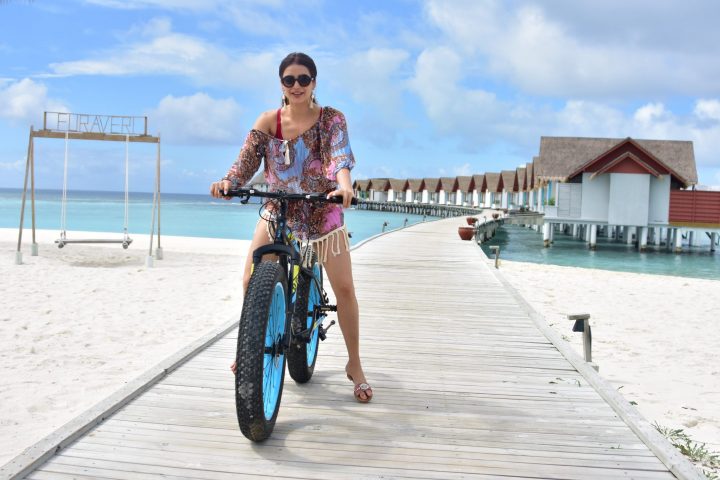 Indians embrace short-haul travel destinations: Maldives in spotlight
As Covid-related restrictions ease and schools close for summer vacations, Indians are seizing the opportunity to embark on exciting adventures that leave their friends scrolling through envy-inducing Instagram feeds. Summer vacations in India typically align with school holidays, making it the perfect time for families to plan their trips and explore new destinations.
While the allure of dreamy European getaways with their rich cultural heritage and breath-taking landscapes captivates many, visa issues have become a major roadblock. The delay in issuing Schengen visas has significantly impacted travel plans to Europe, according to Nishant Pitti, CEO and co-Founder of EaseMyTrip. "Obtaining a Schengen visa can be difficult and time-consuming, and the visa processing times also interfere with travel plans," Pitti explained.
However, Indian travellers have found alternative ways to satisfy their thirst for international adventure by opting for destinations that don't require navigating the complex maze of European visa applications. These travellers have discovered nearby gems like Thailand, Singapore, Malaysia, Maldives, and the United Arab Emirates, which are just a hop, skip, and a jump away.
It comes as no surprise, then, that India has emerged as the frontrunner in the tourism rebound across the Asia Pacific region, with 86 percent of Indian travellers expressing confidence in their travel plans, according to Booking.com. The recovery has been driven by the enthusiasm of Generation Z and Millennials, who have shown a strong eagerness to explore new destinations.
MakeMyTrip, an online travel company, highlights that while international travel has experienced a surge in interest, short-haul destinations such as Thailand, Singapore, Malaysia, Maldives, and the United Arab Emirates have emerged as the top five choices for Indian travellers.
The delay in Schengen visa processing has indeed become a significant concern for tourists planning to visit Europe this summer, acknowledged A Krishna Mohan, managing director of Southern Travels. "It is taking as long as 45 days just to get an appointment, and there have also been massive rejections. While there is a higher demand for European destinations, the lack of slots for visa appointments and the long turnaround time for visa processing have significantly affected tourists' travel plans," Mohan noted.
With their sights set on international adventures, Indians have turned their attention to short-haul destinations that offer a wealth of diverse experiences. Among these, the Maldives has emerged as a popular choice, thanks to its idyllic beaches, luxurious resorts, and seamless travel arrangements.
These trends are further backed by the latest data released by the Maldivian tourism ministry last week. According to the figures, India and Russia have emerged as the leading sources of tourist arrivals in the Maldives this year, with both countries contributing over 100,000 tourists each. Following closely, the United Kingdom holds the third position with 76,000 tourist arrivals.