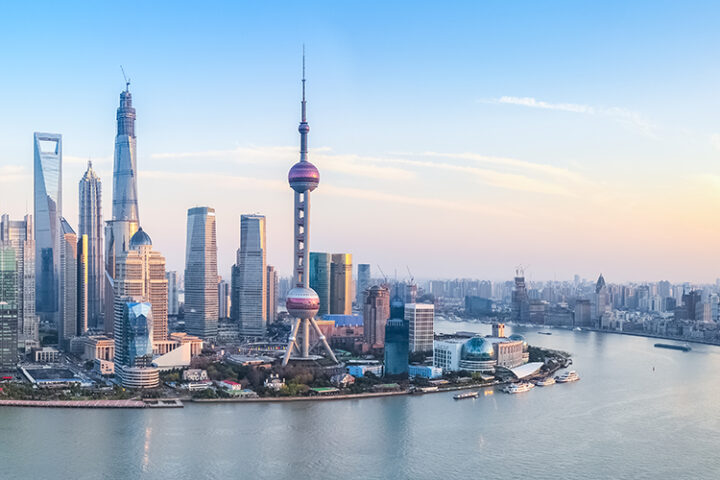 Industry Expert: Riding out the yuan storm
S Puvaneswary, Paige Lee Pei Qi, Julian Ryall, Michael Mackey, Prudence Lui, Feizal Samath
China's sudden currency devaluation has rattled stock and financial markets worldwide, but the Asian travel sector appears to weather the economic turbulence well – at least for the time being.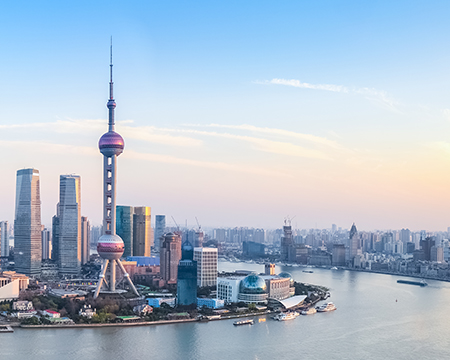 When China sneezes, the world catches a cold. And when China's series of surprise yuan devaluations comes on top of a steep slowdown in the world's second-largest economy, destinations from South Korea to Singapore are bracing for the potential fallout as China has become an important source of growth in recent years.
A weaker yuan has caused ripples in the Maldives, a popular destination for Chinese travellers and where China represents the largest inbound market. An immediate impact was felt in July when arrivals from China dropped 4% to 41,527, which the trade attributes to the yuan devaluation and stock market crash.
Yoosuf Riffath, CEO of Capital Travel, believes the depreciation could result in a possible drop in arrivals in August too. "We hope the situation will ease in the next few months," he said.
However, Hussain Lirar, Maldives deputy minister of tourism, is optimistic that a recovery from the Chinese market will be seen in the coming months. "(There's) no cause for alarm," he opined.
Among the most vulnerable are attractions like Ocean Park Hong Kong, which is highly dependent on the mainland China market. Said executive director of sales and marketing, Vivian Lee: "The renminbi's slight depreciation may dampen travel sentiment for (Chinese) consumers and could modestly reduce the spending power of mainland visitors."
The Chinese are still coming
Despite the market reaction, the potential currency effects are mixed for the travel industry. The regional trade played down the immediate impacts of the renminbi woes on tourism, although there are concerns about the after-effects in the months ahead.
Ng Hi-on, director of CTS International Science-Technology & Culture Exchange in Hong Kong, said: "The two per cent depreciation poses no significant effect unless it devaluates by double digits. In fact, we (consultants) and hotels settle bill in Hong Kong dollars so there is no negative impact to us so far."
The Langham Hong Kong, director of sales and marketing, David Fung, said: "We have not noticed any direct booking impact on our business. It's too early to say what will happen."
The Tourism Authority of Thailand (TAT) believes the reminbi devaluation will have an "insignificant impact" on Chinese tourist arrivals to Thailand, according to an official TTG Asia spoke to.
Thailand has seen good growth from China to date, with Chinese arrivals surging 112 per cent year-on-year to reach 4.7 million from January to July 2015, based on preliminary figures from TAT.
Chinese visitors are also spending more as TAT reported tourism revenue of 229 billion baht (US$6.3 billion) so far, a growth of 139 per cent from the same period in 2014.
The devalued yuan has "not yet affected outbound travel (from China)", said Patrick Bassett, COO for Accor, who added that the company is expecting "double-digit growth" in the Chinese market to Thailand for the next decade.
Likewise, South Korea and Japan will retain their appeal for the increasingly salaried Chinese. Chinese make up 50 per cent of the customers at Accor's ibis properties in Seoul, where shopping and cheap plastic surgery are top attractions, while Japan has become even more accessible following a 40 per cent depreciation of the yen, Bassett added.
"At the moment, we are not too worried," JTB Corp spokesman Motohisa Tachikawa told TTG Asia, adding that some 2.8 million Chinese visited Japan in the January-to-July period, up from 1.3 million in the same period last year.
"That increase has been very large and very fast, so even if numbers do fall back, that is still a large number of Chinese coming to Japan," he said. "Even if the numbers fall back later in the year, we expect to see stable growth in the number of inbound travellers from China over the longer-term future."
For the coming months, travellers who have already booked their holidays are unlikely to cancel now, but the real test of Chinese consumers' sentiment might come at Chinese New Year when more Chinese may opt to stay at home rather than travel overseas, Tachikawa remarked.
Maho Ito, a spokeswoman for All Nippon Airways, agreed: "At this point, we do not see any effect on our business. Chinese consumers are still very keen to come to Japan and they enjoy shopping here; we expect that to continue."
Alicia Seah, director of marketing communications at Dynasty Travel Singapore, added: "If the lower yuan exchange rate continues in the next two to three months, it will result in travel (consultants) having to make adjustments to their rates to remain competitive and attractive to the China markets."
More bang for yuan for some
Buyers from China at the recent PATA Travel Mart 2015 in Bengaluru said their customers are still booking travel packages in earnest despite the weak yuan.
Shanghai-based outbound specialist, Alex Zhang, regional manager for Thailand and South Asia department at Spring Tour, said: "My company has seen a year-on-year increase in bookings to popular destinations such as Thailand, India and Sri Lanka. These destinations are inexpensive for the Chinese."
Also observing an uptick in Chinese demand for Sri Lanka is Romeo Luo, FIT specialist with Spring Airlines Chongqing business office & Chongqing International Travel Service.
"The demand is up especially from honeymooners who are drawn to beach resorts (which Sri Lanka has aplenty)," Luo said.
And thanks to the yuan's relative strength against the ringgit, which has slumped significantly against the US dollar by nearly 30 per cent at press time, Chinese inbound growth still look robust for Malaysia for the time being.
Kem Siew, vice president sales & marketing, Swiss-Garden International Hotels, Resorts & Inns, said: "The drop in yuan is insignificant compared with the drop in ringgit over the last year. The Chinese still enjoy better value in Malaysia."
According to Mint Leong, managing director of Sunflower Holidays and secretary-general of the Malaysian Inbound Tourism Association, ground arrangement costs have reduced by six to 10 per cent from a year ago due to currency conversions for the Chinese inbound market.
"With the lower ringgit, we've seen a definite increase in shopping especially for branded clothes, watches and bags. While imported goods may cost more because of the devalued ringgit, it is still a good buy as many items are duty-free in Malaysia."
From October 1, the Malaysian government will grant temporary social pass of 15 days for group sizes of at least 20 people from China travelling with tour operators registered with the Ministry of Tourism and Culture.
"However, this move is too late to capitalise on the Chinese Golden Week Holiday (starting on October 1)," said Leong.
A boost in inbound travel?  
Conversely, a weaker yuan has worked in favour for outbound tour operators like Dynasty Travel in Singapore, which saw a 20 per cent spike in enquiries and bookings to China for travel during the September-December 2015 period, said Seah.
"China is a very popular and economically priced destination, thus with (the) lower yuan, Singaporeans being a travel-savvy lot, will latch on especially quickly to currency fluctuations to save on shopping and dining," she commented.
"If  the low exchange rate continues, this will definitely push forward some bookings for 4Q2015 and the upward trend will continue to surge with greater demand from visitors to China."
Ocean Park's Vivian Lee concurred: "The weaker renminbi may increase China's appeal as a travel destination, thereby benefiting Hong Kong as a stopover en-route to China."
This article was first published in TTG Asia, September 18, 2015 issue, on page 4. The opinions expressed in this column do not necessarily reflect the opinions of Hotelier Maldives and its affiliated companies. Please feel free to comment or contact an editor with any questions or concerns.