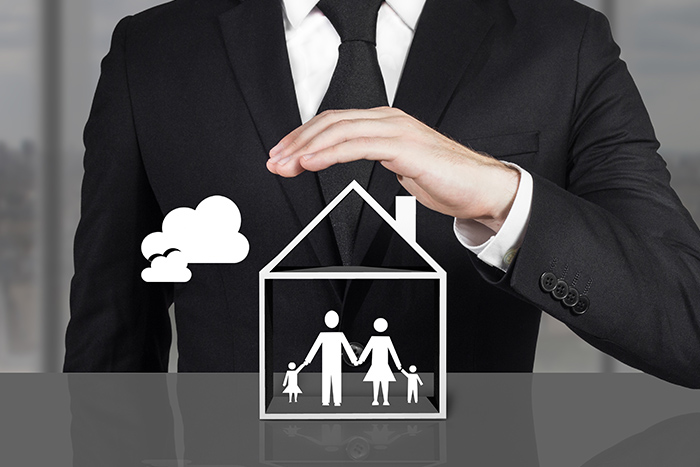 Insurance solutions for the hospitality sector
Sahla Zahir, Ahmed Naish
The key focus of the hospitality and leisure sector is en­hancing customer experience by providing a risk free and safe service. Uninterrupted services and operations are therefore of utmost importance for hoteliers and related businesses.
Like most industries, the hospitality and leisure sector con­tinues to face heightened risks due to extraordinary pres­sures and challenges, including issues with employees and terrorism.
As industry operators need to reduce claim costs, improve safety standards, reduce financial pressures, and comply with industry regulations, relevant insurance policies are not just an option, but a necessary ingredient for the suc­cess and survival of a hospitality enterprise, be it a resort, hotel, safari vessel, guest house or even a restaurant.
There is a wide range of insurance policies available in the Maldives to operators in every subsector of the tourism in­dustry such as business property, business liability, restau­rant, business crime, guest property coverage, marine, lia­bility, fitness, recreation and entertainment.
Allied Insurance Company of the Maldives – a 100% Maldiv­ian company – Amana Takaful Plc, and Ceylinco Insurance Company are the three companies in the Maldives provid­ing insurance solutions.
AMANA TAKAFUL
Amana Takaful Maldives is a full-fledged insurance company with a huge portfolio of Takaful insurance solutions. With its ex­perience in providing reliable insurance services in the Maldives, the company understands the needs and requirements of the Maldivian hospitality sector. Working with insurance brokers, the company designs and provides tailor-made solutions for individ­ual business in this sector.
"We have been clearly focusing on continuous improvement in providing diligent customer services that will help us to deliver tangible results and generate real value," said Hareez Sulaiman, Managing Director of Amana Takaful Maldives.
"Amana Takaful Maldives has been offering comprehensive port­folio of products and services that meet the needs and aspira­tions of customers from all walks of life. The existing products are well assessed and positioned to cater to the requirements. We have not limited to a set of pre-defined products, instead we deliver customized, market-driven products based on emerging needs and that has been our success factor."
Takaful Travel Pal: Targeted for global travelers who wish to protect themselves and travel with total peace of mind. The poli­cy offers a personal accident, permanent or total disability cover.
Hotelier's Comprehensive Takaful: This policy is specif­ically designed for hoteliers and covers a wide range of losses and damages. The coverage allows hotel and resort owners to secure their interests, leaving them free to attend to the need of their guests. The insurance policy covers fire and associat­ed perils, which includes stock-in-trade, line and other con­tents (valuables belonging to guest kept under care and custo­dy of hotel) and damage to property of guest and the visitors. • Marine Hull Takaful: This comprehensive policy is important for safari vessel owners and operators as it comprehensively cov­ers loss or damage to hull and machinery, caused by a wide array of perils at sea.
Fire Takaful: This policy is designed to protect valuable assets from lightning damages and unexpected fire. The policy offers cover for building, material and equipment within the building.
Takaful Business Cover: This is a comprehensive coverage of your business assets, employees and even customers. In the hospitality sector, restaurants can get an outstanding security for their business with tailor-made policies of Takaful Business Cover.
Other insurance policies that hoteliers can choose based on their requirements include Takaful Easy Marine, Takaful Total Drive and Takaful Dhahana.
ALLIED INSURANCE
Allied Insurance Maldives is a key player in the Maldivian insur­ance industry. The company provides various risk solutions to the tourism and hospitality sector, offering insurance policies that are specifically targeted for the hospitality sector as well as comprehensive general policies that can be customized for the industry needs or the particular client's requirements.
DAN Dive Insurance: Though Maldives is a popular diving des­tination among international tourists, diving is considered a risky activity with many unforeseeable incidents. Hence, Allied Insur­ance in collaboration with Divers Alert Network (DAN) has specif­ically designed insurance policies to protect divers, instructors, diving centers and other designated diving businesses against such risks associated with diving. DAN Short Term Dive Insurance is especially designed for dive centers and designated diving busi­ness. Through this insurance plan, diving businesses and centers can act as a broker in selling Dive insurance to its members.
Consequential Loss Insurance: This is another important in­surance for hoteliers as this it covers loss of profit and other fi­nancial losses if the company needs to vacate the premises due to any peril covered under the fire insurance policy.
Inbound Travel Insurance: Catering to the increased number of inbound international tourists visiting Maldives, this insurance plan is exclusively designed for the needs of holidaymakers. With a wider coverage, the plan can give the tourists the perfect holiday with complete peace of mind. The plan covers personal accident – including death and loss of limb resulting from acci­dents – emergency medical services, hospital benefits, loss of passport, personal liability, and travel delay.
Fire and Additional Perils Insurance: This insurance policy covers business buildings and dwelling houses against risk of fire and other such perils including protection to contents of the premises such as machinery, equipment, stock, furniture, etc.
Hull: This insurance policy is useful for safari vessel operators in the hospitality sector as it covers risks associated with navi­gational operations of vessels including damages to the boat, machineries, and equipment.
Other insurance services offered for businesses by Allied Insur­ance include cargo, electronics and computer, group personal accident, and group health insurance.
Conclusion
As there are several policies and options available for businesses, choosing the ideal option for the type of risks at a reasonable price might be a hassle for most businesses. This is where insurance brokers such as Atoll Insurance Consultants Pvt. Ltd comes to their aid.
These broker firms assist clients to get the right insurance policy based on the client's needs via communication and negotiation with the in­surance service providers on behalf of the clients. There are currently six licensed insurance brokers in the Maldives.
Although there are several insurance solutions available in the Mal­dives, most are generic business insurance solutions that are custom­ized for the hospitality sector. And, the insurance cover offered by the local companies is not comprehensive enough to meet the high stan­dards of the luxury segment of the sector. Furthermore, looking into the lower end of the market, there are few affordable insurance solutions available to the increasing number of guest houses and other tourist budget accommodation facilities.
With these market gaps, and the availability of limited solutions that are specifically designed to cater to the hospitality sector, most up-market hotels and resorts opt to go for solutions provided in the international market rather than seeking the service from local companies. Hence, clearly, as hospitality and tourism being the fastest growing industry as well as the largest industry in the Maldives in terms of its GDP contribu­tion, a potential strategic redirection will be a good consideration for the local insurance industry.