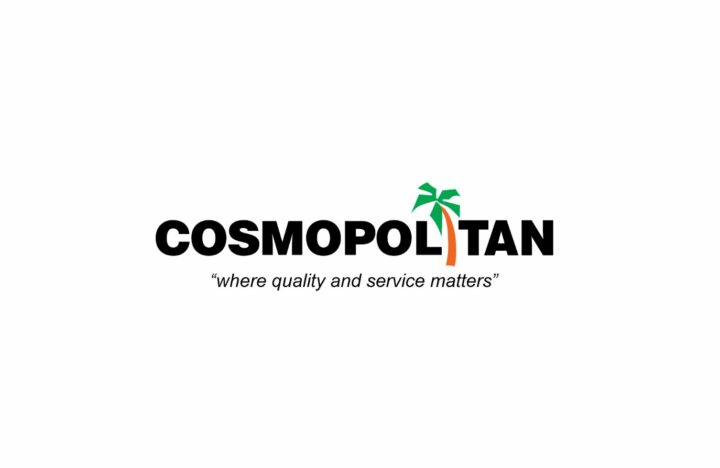 Suppliers You Should Know: Cosmopolitan
Cosmopolitan/Wrist Resort Supply was established in 2002 by Wrist Ship Supply of Denmark. The idea behind the company was to supply quality food & beverages to Maldives' resorts, guest houses, restaurants, safaris, supermarkets and expatriates, and operates under the motto, "Where Quality and Service Matters".
Products provided include frozen poultry cuts, frozen beef/lamb, frozen juice, fresh vegetables, cheeses, brown eggs, juices, UHT milk, basmati rice, canned vegetables, fruits, olive oil, dry foods, bonded beverages and frozen foods. The company procures from ISO Standard factories and manufacturers around the globe, to ensure the products are always fresh with yearlong durability.
The company is certified ISO:22000-2005 with Europe operative system. And their management has committed to sustaining this Europe SOP at all levels, in order to keep ahead of all competitors.
Cosmopolitan started with the capacity of two containers of frozen foods and two containers of dry foods. Presently Cosmopolitan is running with 26 frozen containers with a capacity of 385 tonnes of frozen & chilled goods, and 400 tonnes of dry goods in their warehouse.
The company is in the process of adding another warehouse to the fold, with a capacity of 600 tonnes of frozen goods and 400 tonnes of dry goods from January 1, 2019. Cosmopolitan staffs 26 team members all of whom are trained in food safety principles to better serve their clients.
To contact Cosmopolitan, call +(960) 331 0477 or email info@cosmopolitan.com.mv.