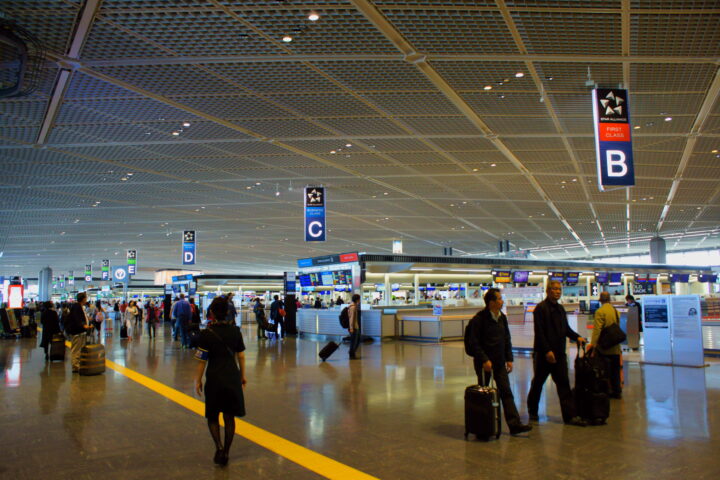 International tourism grows in 2016
International tourist arrivals grew by 5 per cent between January and April 2016, according to statistics from the latest UN World Tourism Organisation's (UNWTO) global barometer.
Destinations worldwide welcomed 348 million international tourists (overnight visitors) during the first four months of 2016, up 5.3 percent from the same period last year.
"Results show a strong desire to travel and this continues to drive tourism growth. Destinations keep benefiting from solid demand across all world regions despite ongoing challenges, showing that tourism is a dynamic and resilient economic sector," said Taleb Rifai, UNWTO Secretary General.
"Yet, despite these good results, the tragic events of recent months remind us that safety and security remain a major challenge for all. We must continue to work closely together to address this global threat and ensure tourism is an integral part of emergency planning and response at global, regional and national level."
With an estimated annual growth rate of 4.6 per cent in 2016, the UNWTO expects above-average growth for a seventh consecutive year.
The estimate is also in line with the organisation's long-term projection of 3.8 per cent growth a year from 2010 to 2020.
The highest increase in international arrivals from January to April was recorded in the Asia Pacific region with an overall total of 9 per cent.
All four sub-regions in Asia Pacific recorded robust results.
Southeast Asia and Oceania both achieved 10 per cent growth whilst arrivals in Northeast Asia and South Asia increased by 8 per cent and 7 per cent respectively.
The UNWTO Tourism Confidence Index meanwhile predicts a positive outlook for May-August 2016. Confidence is highest in Europe, followed by the Americas.
"Some 500 million tourists will travel internationally between May and August 2016, the Northern Hemisphere summer holiday peak season, accounting for about 41 per cent of the year's total international tourist arrivals," the UNWTO estimates.
"The United Kingdom's vote to leave the European Union in the recent referendum ('Brexit') has raised uncertainty in the market and led to a substantial depreciation of the UK pound Sterling."
However, UNWTO does not expect this to have a significant impact on international travel in the short term.
International tourist arrivals in Africa meanwhile grew by 7 percent during the review period.
While North Africa recorded an 8 per cent decrease in arrivals, Sub-Saharan Africa rebounded from last year's modest results (up 13 per cent), recording the highest growth by sub-region.
In the Americas (up 6 per cent), all four sub-regions continued to enjoy significant growth in the first four months of 2016, led by Central America and South America (both up 7 per cent).
Arrivals in the Caribbean (up 6 per cent) and North America (up 5 per cent) were fuelled by continued strong outbound demand from the United States, where tourism expenditure increased by 9 per cent through May.
International arrivals in Europe increased by 4 per cent with Northern Europe and Central Europe leading the way with 6 per cent. Southern and Mediterranean Europe recorded a 4 per cent increase and Western Europe was up 3 per cent.
International tourist arrivals in the Middle East are estimated to have declined by 7 per cent through April.
According to UNWTO, results for both Africa and the Middle East are based on currently limited data available for these regions.
Between 2010, and 2030, arrivals in emerging destinations are expected to increase by 4.4 per cent, at twice the rate of those in advanced economies (2.2 per cent).
According to UNWTO's Tourism Towards 2030, the number of international tourist arrivals worldwide is expected to increase by an average of 3.3 per cent per year over the period 2010 to 2030.
"Over time, the rate of growth will gradually slow, from 3.8 per cent at the beginning of the period to 2.9 per cent in 2030, but this is on top of growing base numbers. In absolute numbers, international tourist arrivals will increase by some 43 million a year, compared with an average increase of 28 million a year during the period 1995 to 2010."
At the projected rate of growth, international tourist arrivals worldwide are expected to reach 1.4 billion by 2020, and 1.8 billion by the year 2030.