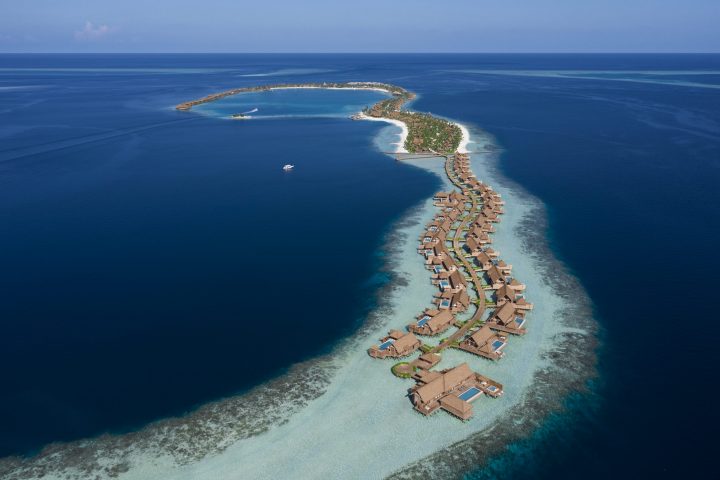 Investor Interest Returning to the Maldives, Says JLL
Strong peak season trading performance attracts investors back to the world's leading resort market.
The Maldives luxury segment outperformed all other luxury resort markets across the world with a RevPAR of over $2,000 in December 2020, according to the range of luxury resorts tracked by JLL globally. This represented an incredible rise of 26% compared to December 2019, whilst most resort markets remained heavily impacted by COVID-19.
The Maldives has opted for one of the most open border policies in the world throughout COVID-19, attracting unprecedented numbers of visitors from previously untapped markets such as Kazakhstan, Romania and Ukraine over the peak season period.
Statistics from the Maldives Ministry of Tourism showed that visitors totaled 92,103 in January 2021. Although still notably (-47%) down on January 2020, it was in line with the number of visitors for December 2020 (96,412). If the majority of travelers were headed to upscale and luxury resorts, as was experienced in December, the Maldives luxury segment is anticipated to show similarly strong performance for January.
"Off the back of the strong peak season trading performance and pent-up hotel investment capital, we have witnessed an increase in enquiries for Maldives resort opportunities in Q1 2021," said Charlie Macildowie, Senior Vice President, Asia, JLL Hotels & Hospitality Group. "In further evidence of this trend, JLL received four bids for a resort opportunity in the Maldives in January, which is expected to close in the next few months – representing the first transaction of a trading Maldives resort since 2019."
In response to the heightened interest in Maldives resort opportunities, JLL will be bringing to market a new five-star resort opportunity located in Raa Atoll.
"The asset represents an exceptional opportunity for an investor to acquire a brand new 80 villa resort with vacant possession and capitalise upon the resurgence of the highly sought after Maldives market," says Irina Chadsey, Senior Associate, Asia, JLL Hotels & Hospitality Group.
The pent-up travel demand experienced in the Maldives over the peak season is a positive sign for other Indian Ocean destinations such as Sri Lanka, Seychelles, and Mauritius. As the vaccine rollout continues and border policies loosen, JLL expects to see similar strong demand for these enticing resort destinations.