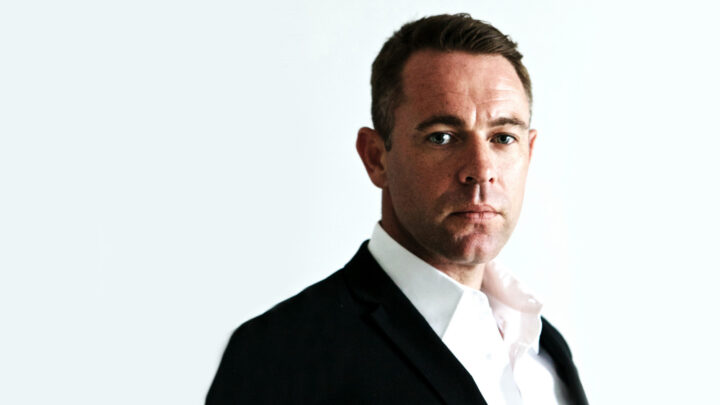 Outrigger appoints new Director of Marketing and e-Commerce
Outrigger Enterprises Group has appointed Eugene Oelofse as Director of Marketing and e-commerce, Asia Pacific. Oelofse will be based in the Outrigger Asia Pacific office in Phuket, Thailand, and will report to Mark Simmons, VP Sales & Marketing, Asia Pacific.
Oelofse hails from South Africa and brings 13 years of  experience in branding, communications, digital, marketing and CRM to Outrigger.
Before joining Outrigger, Oelofse was Branding and Communications Director at AKARYN Hotel Group in Thailand. He also worked as Group Marketing Manager at the Premier Hotel & Resorts Group, a diverse portfolio of business, leisure and luxury hotels in South Africa.
Before to moving to Asia, Oelofse also held roles as creative director at leading advertising and communications agencies in South Africa, focusing on lifestyle, golf and property.
"Eugene's online, digital and communications skills in the leisure sector will be a major asset to Outrigger Resorts," said Darren Edmonstone, Outrigger Managing Director, Asia Pacific.
"Given our direction to further grow our B2B and B2C outreach with innovative initiatives and programmes, Eugene will provide a strong resource in these areas to support this."
Oelofse has Honours and Postgraduate certification in marketing management from the IMM Graduate School of Business in South Africa. He has also studied strategic brand management, graphic design, accounting and economics.
Outrigger Enterprises Group is one of the largest and fastest growing privately held leisure lodging, retail and hospitality companies operating in the Asia Pacific, Oceania and Indian Ocean regions. As part of its unique hospitality offering, the values-based company extends exceptional hospitality and authentic cultural experiences, incorporating local traditions and customs into the guest experience at each of its properties worldwide.
Guided by more than 68 years of family leadership, Outrigger runs a highly-successful, multi-branded portfolio of hotels, condominiums and vacation resort properties, including Outrigger® Resorts, OHANA Hotels by Outrigger®, Hawaii Vacation Condos by Outrigger®, Embassy Suites®, Holiday Inn®, Best Western®, Wyndham Vacation Ownership® and Hilton Grand VacationsTM. Currently, Outrigger operates and/or has under development 38 properties with approximately 8,000 rooms located in Hawaii (Oahu, Maui, Kauai, Hawaii Island); Guam; Fiji; Thailand; Mauritius; and the Maldives.