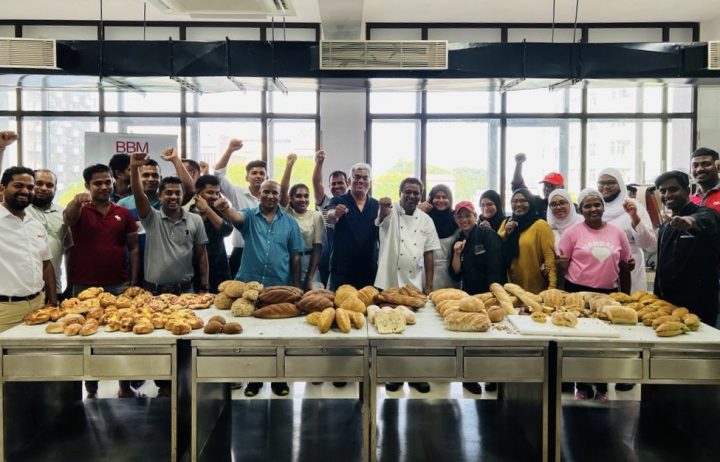 IREKS Master Baker Returns to Maldives with Pro Bono Trainings
IREKS Master Baker returns to Maldives to provide pro-bono demonstration and training to pastry chefs in resorts and HORECA institutions over two weeks. IREKS is one of the largest producers of high-quality baking ingredients worldwide.
IREKS Master Baker, chef Steven Selvamuthu is a renowned chef from Malaysia, with over 35 years of experience in the culinary industry. He has worked in leading 5-star hotels, bakeries, and fine-dining restaurants to become a prominent figure in the baking industry. Steven has cultivated his exceptional pastry skills at Gelato University in Bologna, Italy, and a Chocolate Master training in Condirama, Switzerland. His knowledge and skills have been instrumental in helping IREKS provide the best possible solutions to their customers in the Maldives.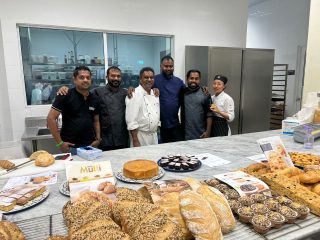 Featured Image: IREKS Master Baker Training
IREKS has a long history of producing top-quality baking ingredients that are used by bakers and pastry chefs around the world. Their products include a wide range of baking mixes, dough conditioners, and baking enhancers. They also offer customized solutions for specific baking requirements.
Coeliac disease, a medical condition affecting millions, is an area that IREKS is paying significant attention to. People with this autoimmune condition have a sensitivity to the protein gluten, which is present in wheat, barley, and rye. IREKS offers a wide selection of high-quality gluten-free goods, such as gluten-free flour, bread and cake mixes. This is a significant advancement for those who are gluten intolerant, who often can't find high quality gluten free products in bakeries.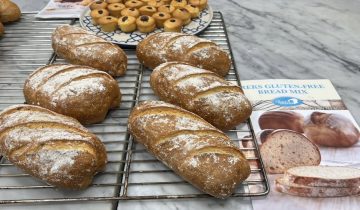 Featured Image: IREKS Gluten-Free Bread Mix
BBM is a prominent distributor of F&B products in the Maldives, with a significant influence in the retail and hospitality industries. By partnering with IREKS, Bestbuy Maldives hopes to give its consumers a fresh, interesting culinary alternative while emphasizing healthy living.
The skilled pastry chefs of Maldives can benefit greatly from an exclusive learning opportunity provided by a prominent expert. Through this training, they can acquire novel skills, perfect their techniques, and network with other professionals in the field.  Reach out to the BBM team to schedule a demo session at your bakery or resort to elevate your team's baking proficiency under the guidance of an esteemed industry leader.