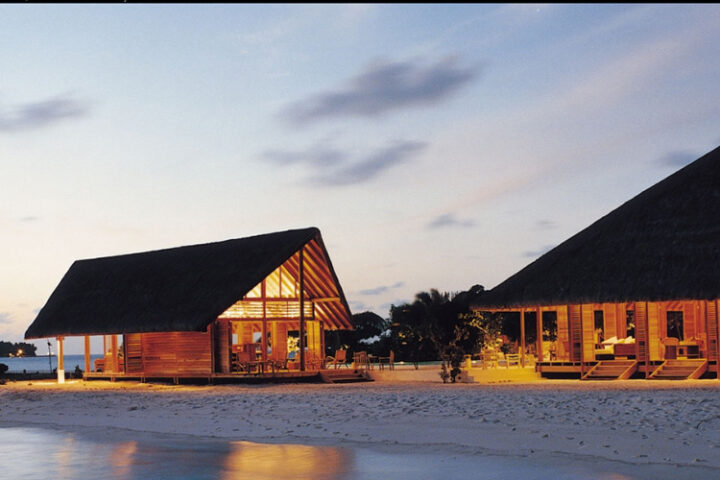 ReviewPro publishes 2015 Top Luxury Hotel & Brand Report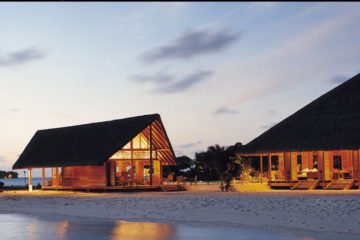 For the second edition of the 2015 Top Luxury Hotel and Brand review, ReviewPro has analysed almost two million online guest reviews published during 2014.
ReviewPro analaysed a total of 2,330 properties that pertain to 117 luxury brands worldwide, dividing the brands into two groups: large luxury brands and small luxury brands. ReviewPro calculated its proprietary online reputation score, the Global Review Index (GRI), for both hotels and brands based on guest reviews from 142 online travel agencies (OTAs) and review sites in 45 languages. Besides overall guest satisfaction scores (GRI), this report also evaluated guest satisfaction performance for Service Index, Value Index, Location Index and Cleanliness Index.
Key findings of the research reveal that the average GRI of the top 25 small luxury brands was 92.2%, 4% higher than the GRI of the top 25 large luxury brand (89.1%). Luxury hotels experienced a 36% surge in the total number of online reviews from the previous period (1,947,060 versus 1,429,779). Also, TripAdvisor continued to be the largest online review source for luxury hotels, generating 28% of total reviews.
Top performers of this research include Cocoa Island by COMO, with 97.4% for GRI in the Individual luxury brand and Naladhu Maldives with 99.2% Service Index , 93.6% for Value Index, and 99.9% for Cleanliness Index.  In the top large luxury brand for Location Index, Four Seasons lead the chart by 93.5%, followed by Park Hyatt with 93.1%, Jumeirah Resorts with 91.6%, and Anantara Resorts by 89.6%.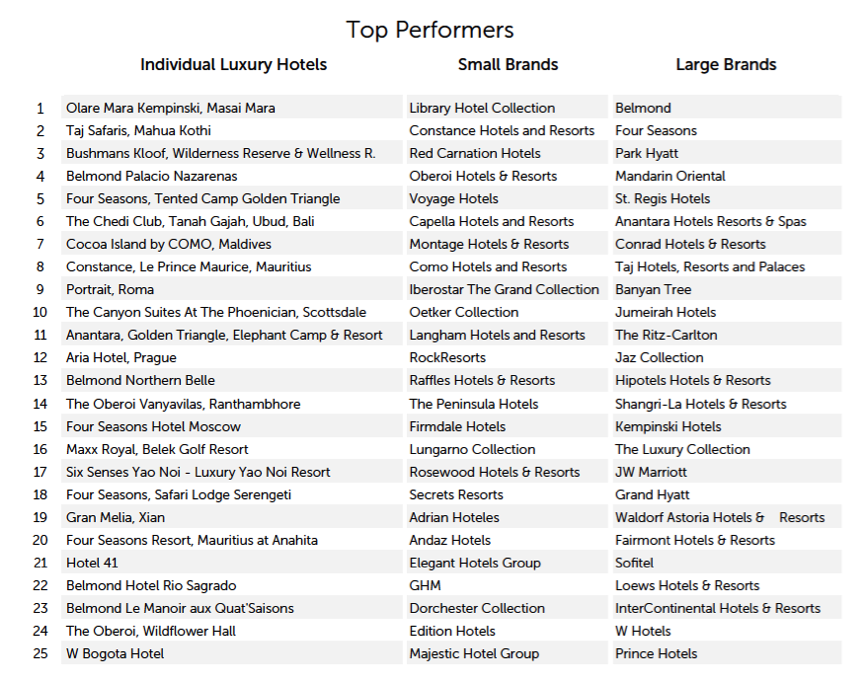 RJ Friedlander, CEO of ReviewPro said: "Our Global Review IndexTM helps hotels to benchmark and improve their online reputation, something which is crucial to the success of luxury hotels. This, combined with guest intelligence from direct surveys, provides luxury hotels and brands worldwide with the operational and service insight necessary to fine-tune the guest experience to exceed expectations."
ReviewPro is the leading provider of Guest Intelligence solutions to independent hotel brands worldwide. The company offers the industry-standard Global Review IndexTM (GRI), an online reputation score (available exclusively to ReviewPro clients), which is used by thousands of hotels worldwide as a benchmark for reputation management efforts, based on review data collected from 142 online travel agencies (OTAs) and review sites in more than 45 language.
Source: resources.reviewpro.com