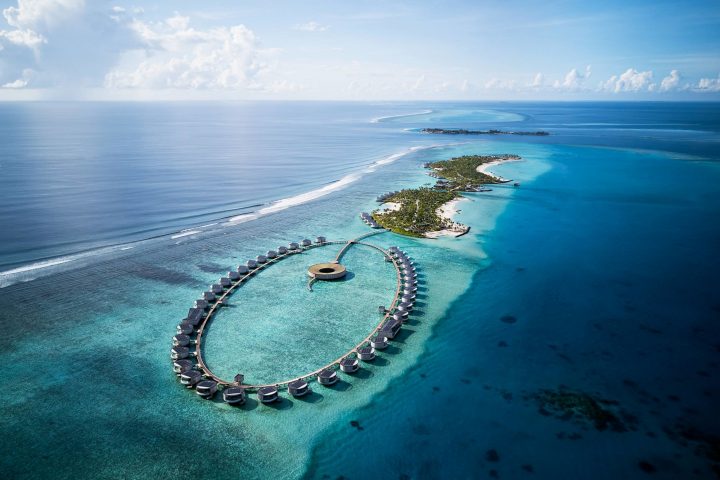 Island Adventure Filled Christmas at The Ritz-Carlton Maldives
Embark on an island adventure filled with the joy of Christmas at Ritz–Carlton Maldives this festive season!
While most of the island festivities begin on 24th December, the joyful season activities at Ritz-Carlton start on 22nd December stretching into the New Year till 8th January 2023.
The resort offers traditional festive activities for families and extravagant gala dinners. Visitors can also seek their sanctuary at The Ritz-Carlton Spa and explore underwater experiences by Jean-Michel Cousteau's Ambassadors of the environment, learn about the Maldives and its indigenous cuisine at cooking cases and the Defining Moment, where the sounds of the bodu beru welcome spectacular sunsets.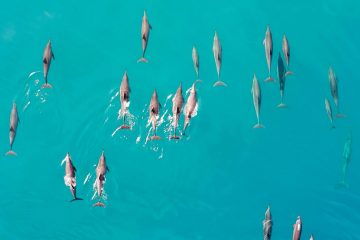 Featured image: The Ritz–Carlton Maldives
Closing to the finale of 2022, the New Year celebrations begin 31st of December with a welcome cocktail celebrating the last sunset of 2022 followed by the New Year's Eve dinner. The New Year's Eve Countdown Party will set off at 11 am with an array of activities planned out for the guests to enjoy the first week of 2023.
Set within an integrated development, The Ritz-Carlton Maldives, Fari Islands hotel takes a minimalist approach to luxury. Modern waterfront villas include private pools; simple ingredients are transformed by skilled chefs and mixologists; healing is guided by directional energy and nature is explored with respect and wonder. The resort's three islands and overwater quay serve as a base for discovering all the archipelago has to offer.
The property features five onsite restaurants and bars showcasing global cuisines, two Fari Marina Village restaurants including an Asian food trailer and a Lebanese grill. The Ritz-Carlton Spa features nine treatment rooms including a Spa suite, relaxation areas, and a salon. The Indoor-outdoor Ritz Kids Club, described as an "Architectural Marvel" hosts daily activities and features playgrounds, napping pods children´s pool.
Download the full festive brochure here.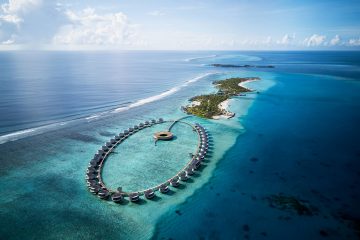 Featured image: The Ritz–Carlton Maldives