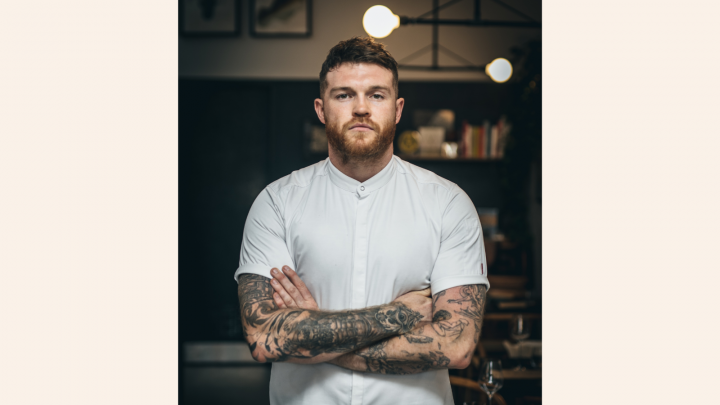 Sun Siyam Iru Fushi, Siyam World to host exclusive residency with renowned Michelin-starred chef Tom Brown
Sun Siyam Iru Fushi and Siyam World have announced a culinary collaboration with Michelin-starred chef and owner of Cornerstone in Hackney Wick, London – Chef Tom Brown. This exclusive event will see Chef Tom Brown showcase his culinary prowess with a series of exclusive dining experiences and cooking classes, providing guests at both resorts with an unforgettable gastronomic journey.
Taking place from October 24-25 at Sun Siyam Iru Fushi and on October 27-29 at Siyam World, this unique chef residency promises to elevate the dining experience at these luxurious Maldivian resorts to new heights.
Chef Tom Brown, known for his innovative approach to seafood and his dedication to using the finest seasonal ingredients, will bring his expertise to the shores of the Maldives. Guests at Sun Siyam Iru Fushi and Siyam World can look forward to savouring Brown's signature dishes, crafted with a creative twist that combines the flavours of the Maldives with the culinary excellence for which he is renowned for.
During the residency, guests will have the opportunity to indulge in exclusive dining experiences hosted by Chef Tom Brown himself. These curated dinners will showcase a selection of his most iconic dishes, expertly paired with exquisite wines to complement the flavors of each course.
For those looking to enhance their culinary skills, Brown will also be offering intimate cooking classes where he will share his culinary secrets and techniques. Participants will have the chance to work closely with the Michelin-starred chef and recreate some of his famous dishes while learning about the art of fine dining.
"We are excited and honoured to welcome back Chef Tom Brown to our magnificent resorts and offer our guests the chance to enjoy world-class cuisine in the heart of the Maldives. This residency is a testament to our commitment to providing exceptional experiences for our guests," said Abdulla Thamheed, Group General Manager at Sun Siyam Resorts.
Chef Tom Brown is a renowned Michelin-starred chef and the owner of the Cornerstone restaurant located in Hackney Wick, London. Known for his culinary expertise and innovative approach to seafood, Brown has made a significant mark on the UK's culinary scene.
At Cornerstone, Brown has created a dining experience that celebrates the finest and freshest British seafood. His menu often features a variety of sustainably sourced fish and shellfish, prepared with a creative twist. With an emphasis on locally sourced ingredients and a commitment to sustainability, Chef Tom Brown's culinary creations have earned him critical acclaim and a Michelin star. His dedication to seafood and his ability to balance traditional techniques with modern innovation have solidified his reputation as one of the UK's top chefs.
Don't miss the opportunity to experience the culinary magic of Chef Tom Brown during his exclusive residency at Sun Siyam Iru Fushi and Siyam World Resorts. Book your stay now and embark on a gastronomic journey like no other.
To find out more about the chef's residencies, and any news at Sun Siyam Resorts, or to book your stay, please visit www.sunsiyam.com, or contact us at book@sunsiyam.com.