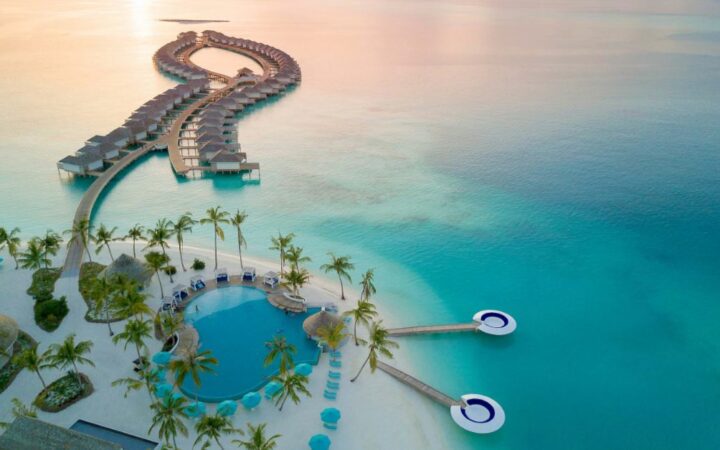 How island resorts are stepping up in social media today
The golden days of outstanding organic reach in social media are finished. That's a fact. Over the last five years, most of Maldives' island resorts have been hard at work to keep up with the latest social media trends ensuring that their brand identity would gain a spot on digital platforms. Magic? No, it's focus.
But if many international brands in the Maldives are fuelling their resident sales & marketing teams with influencers' cross-exposure, social media workshops and a generous marketing budget top up, how do the other island resorts survive and step up in the digital media game?
Quality over quantity
With the last, excruciating update, Facebook has set the bar very high for businesses in travel and tourism operating on Pages. Putting the 'organic reach' away once and for all, meaning the number of times the audience finds your content for free, Facebook's algorithm now pushes highly-engaging content on top of the users' feed.
Hotels and resorts with a content calendar counting between three to four posts per week are most likely to see engagement results only if the content strategy of the brand values quality over quantity.
Creating content that generates shares, comments and on-page conversations enables island-based social media managers to identify their target audience and serve them the content they want with no hesitation. In social media, time is of the essence. A perfect example of rapid adaptation to this trend is the latest genius PR stunt of Conrad Maldives Rangali Island with the 'Instagram Butler' on the island.
The marketing team took note of the increasing obsessive need of their guests to post iconic pictures from the island on Instagram and came up not only with a photography 'butler service' but even an Instagram island trail for guests to find the most instagrammable corners of the island. And of course, post it.
Go together
If influencer marketing seems to be imperative nowadays, hotels and resorts in the Maldives have sharpened their 'digital surveillance' skills and are more critical with those who flaunt a few hundred thousand followers on their social networks and are looking for a free stay in return of a few posts.
Now, social media marketers based in the Maldives handpick their influencers and draft strategies based on their target audience. Mastering the art of influencer marketing, LUX* South Ari Atoll, among a few other island resorts, not only engages with international influencers but also invites them to conduct workshops on the island so that guests can benefit from their knowledge as well.
If going out searching for the right influencers might seem quite a bit of work, there is another island resort in the Maldives that has made things fairly simple. On Hurawalhi Maldives' website, influencers can apply directly online and have their application processed by the Crown & Champa Resorts' S&M team. Smart!
Content curation
While Kandima Maldives was able to perfectly execute what they called #KandimaInstaWeekend not long ago with a selection of social media celebrities, there are many other island resorts, hotels, and guesthouses who might not navigate the same budgets but are equally engaging with their audience. The secret? Extensive content curation.
Imagine five million images carrying the hashtag #maldives posted on Instagram up to date, it's no wonder that many hotel operators are feeding their content calendars with existing images reposted from the web. It's cost-effective, easy and promotes the destination.
Timing is everything
There is a factor, however, that social media managers based in the Maldives are now finally considering when scheduling their posts, timing. Knowing their audience, marketers are able to define their area of origin and post at an optimal time to enhance content exposure.
Anantara in the Maldives, for example, has recently rolled out an all-video content strategy that appears on your feed exactly when you are holding a cup of coffee dreaming about the Maldives while seating in cold London.
Remember the days when social media was labelled 'a game'? We now live in a digital era where social media is not a game but a game-changer. Each fast-paced platform, whether owned by Zuckerberg or not, offers an opportunity for business ventures to connect with their customers and turn readers into travellers and ultimately hotel guests.
A winning digital strategy approach considers social media the 'awareness' stage of the journey to their audience, not a window for free hard selling. Users are now more content-aware than ever and in control of their feed and marketers failing to recognise this will be left wondering what to post next while others are busy building the digital communities that will unconditionally support their brands in the future.PR and digital marketing specialist Dolores Semeraro worked extensively across China and was most recently based in the Maldives for six years; she specialises in digital media and creative communications for travel and tourism with extensive knowledge of Chinese digital media platforms (Weibo, Youku and Wechat). Being fluent in the Chinese language, she is a business facilitator on Chinese protocols, culture, and behavioural patterns.