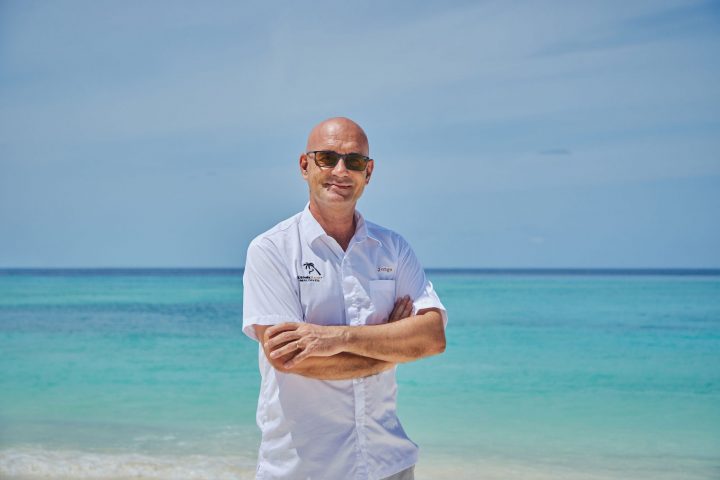 Jorge Amaro takes General Manager's post at Kuredu Island Resort
Jorge Amaro has been appointed as the new General Manager of Kuredu Island Resort & Spa.
Bringing in over 30 years of experience Jorge has worked in various positions throughout his career in the hospitality industry, from F&B Manager to Hotel Manager, in multiple hotels and resorts across Europe (Switzerland, France, Portugal), Africa (São Tome and Príncipe, Seychelles), and the Caribbean (Martinique).
This hotelier with immense experience began his career in the Maldives as the Operations Manager at Rihiveli Beach Resort in 2011. Followed by that in 2017, he joined Atmosphere Hotels & Resorts in Maldives and served as the Resort Manager and was later promoted to the General Manager's position in 2018, where he worked with the team until September 2022.
Reflecting on Jorge's professional career, he graduated from the Hotel & Tourism School of Lisbon in 2003 with a degree in Hotel Management.
Prior to his appointment to Kuredu, he was serving as the GM of Innahura Maldives Resort, where he successfully proved his passion for excellence and engagement.
Jorge who is excited about his new role said "My life goal is to share my passion for working in hospitality. While it's not always easy, the joy of seeing a happy guest and people experiencing the best moments of their lives makes it all worth it. He further said "It's an honor to lead and engage with amazing teams of colleagues and managers, watching people exceed their own expectations."
Kuredu Resort Maldives, with its 389 rooms is a vibrant action filled resort that is surrounded by a beautiful lagoon and long stretches of white sandy beach, perfect for holidays filled with tropical adventures, where families, friends and partners come to play.