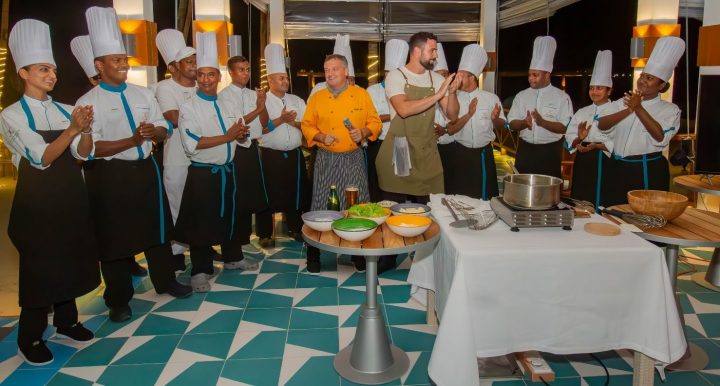 Joy Island's inaugural Gourmet Week with Chef Roberto Valbuzzi
Joy Island has successfully hosted its first Gourmet Week appointment with the young and talented Chef Roberto Valbuzzi from 30 September to 9 October 2023.
The well-known Italian television personality Chef Valbuzzi strives to combine contemporary cooking techniques with family-passed culinary traditions to produce culinary masterpieces in the Lake Maggiore region. As a result, he was given the title of Territory Ambassador on the Gambero Rosso 2023/2024 Lombardy guide.
Arrival of Chef Valbuzzi has delighted the guests of Joy Island with a culinary experience that was inspired by Crotto Valtellina, creating menu items that resonates with his artistic persona. Ranging from typical Italian "Sciatt" to dishes that mix tradition and innovation, the aim is above all to enhance Italian food and wine heritage, well represented in Joy Island which even boasts a dairy in the resort.
The Cocoon Collection gastronomic weeks events always pledge an unforgettable culinary experience, loyal to Italian tradition and philosophy but full of creative ideas.