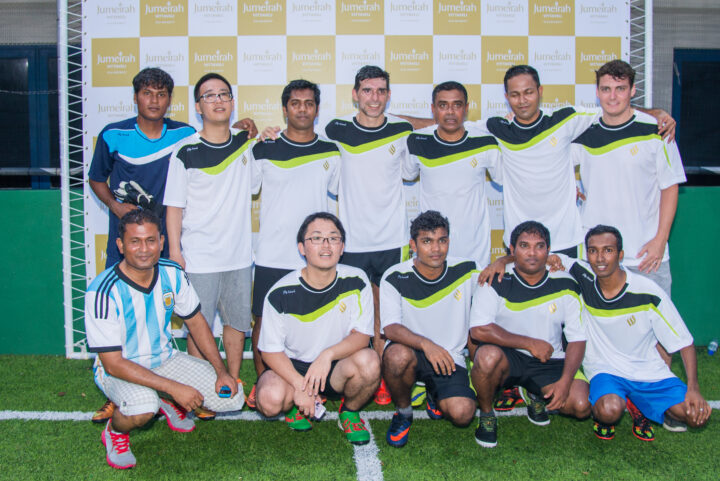 Match of a lifetime to boost staff morale at Jumeirah Vittaveli
Jumeirah Vittaveli organises a special futsal match with visiting retired footballer Roberto Ayala, the former Argentinian national player.
The match was played between the resort's home team, Team Jumeirah, and the visiting guests' team, Team Ayala.
General Manager Amit Majumder said that while the Football Association of Maldives had initially approached them with the idea of hosting footballer Roberto Ayala, it was ultimately the resort's decision to host a match including the famous footballer.
"Jumeirah Vittaveli has always been big on football, and we have a strong team. Having Ayala play with our staff, on our grounds has certainly been a privilege."
Amit also said  that the match was organised mostly for the staff at the resort. "Since they are very into football, it was a definitely a privilege for our boys to play alongside the professional player." Amit went on to say that this was a way to motivate the staff.
"We have plans for the future, to invite some famous footballers here, but we are unable to name any names yet", Amit said.
Tuesday's match saw the two teams draw at 6-6 with both teams playing a friendly game.