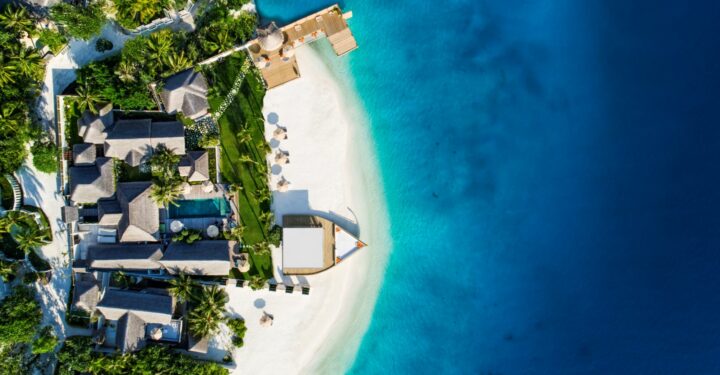 Jumeirah Vittaveli takes home three South Asian Travel Awards trophies
Jumeirah Vittaveli won three awards at the annual South Asian Travel Awards (SATA) in Galle, Sri Lanka, for Leading Luxury Resort in the Maldives, Most Romantic Resort in the Maldives and Most Romantic Resort in South Asia. Jumeirah Vittaveli has been awarded this regional recognition for the third year in a row since its first participation in 2017.
'It is a tremendous honour to be recognized for the third year in a row by the South Asian Travel Awards. I feel blessed to be part of such an enthusiastic team who never ceases to put their passion and energy into creating inspiring experiences for our guests, each and every day.' says Abhijit Ghosh, General Manager of Jumeirah Vittaveli.
Jumeirah Vittaveli offers luxury getaway as well as romantic escapes. The free-standing Private Ocean Retreats offer the perfect hideaway, located a heartbeat away from the main island and accessible by boat. These stunning villas have been recently refurbished with 23-meter long water slides, so the young-at-heart can plunge straight from the villa into the warm waters of the Indian Ocean. The newly launched floating 85 ft superyacht MY Vittaveli offers a 360 experience of the Maldives, with a combination of an island stay and a journey across the atolls.
Since launching in 2016, SATA has established a reputation as South Asia's most prestigious travel awards. The awards have been endorsed by multiple national associations providing the tourism sector of the South Asian region with recognition towards their facilities and service excellence. The South Asian Travel Awards aim to encourage and raise service standards within the regional Tourism industry.