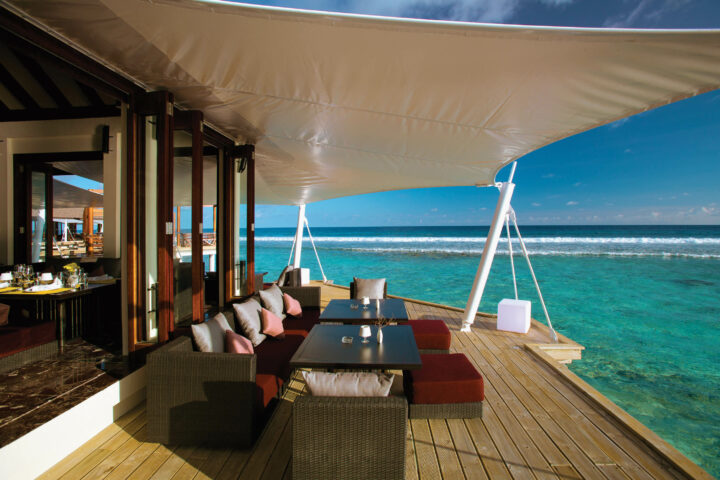 Just Veg by Atmosphere ranked number one restaurant
Atmosphere Kanifushi's flagship restaurant, Just Veg, has been ranked the number one restaurant in the Maldives by TripAdvisor. The vegetarian restaurant was chosen by TripAdvisor users out of 249 restaurants in the Maldives featured on the world's largest travel website.
"It's truly an honour to have received this accolade from our guests. Our vision for Just Veg has always been about defying the stereotype of vegetarian food as bland and this number one ranking has proven that meat-free food can delight the discerning palates of devout vegetarians and committed carnivores alike," said   Abhilash Cherian, Food & Beverage Manager at Just Veg.
Opening in 2014 as the first purely vegetarian restaurant in the Maldives, Just Veg has redefined contemporary non-meat cuisine by experimenting with original and surprising flavour combinations. The restaurant offers an inspired mix of mouth-watering Mediterranean, Arabic and Indian meat/fish-free cuisine, as well as vegan and Jain cuisine, all of which can be enjoyed as part of Atmosphere's premium all-guest all-inclusive Platinum Plus plan.
Atmosphere Kanifushi Maldives is located in the spectacular Lhaviyani Atoll, just a short 35-minute seaplane flight from Malé International Airport. For more information on the resort, please visit www.atmosphere-kanifushi.com