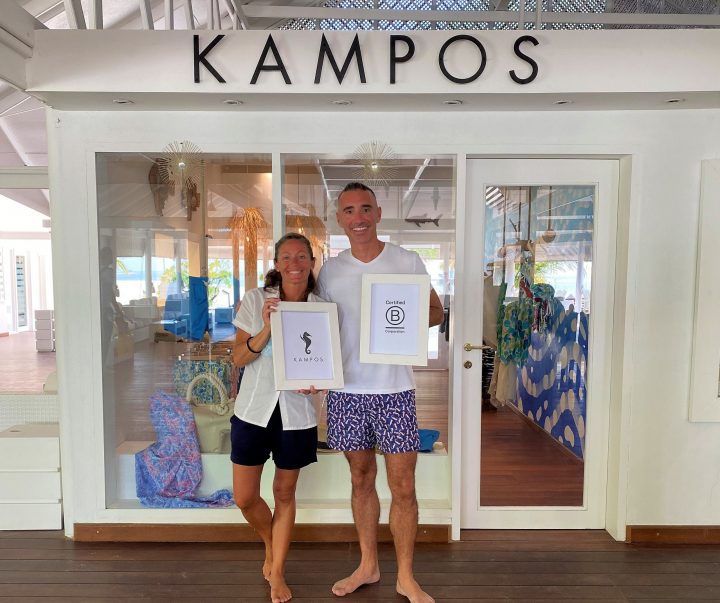 Kampos, Italy's Luxury Sustainable Swimwear Brand Arrives at Diamonds Resorts Maldives
Kampos redefines luxury by creatively transforming marine pollution into high quality swimwear. The Italian brand recently opened boutiques at Diamonds Thundufushi Island Resort and Diamonds Athuruga Island Resort, marking its entry into the Maldives.
The founder and CEO of Kampos, Alessandro Vergano grew up at the seaside on the Mediterranean, which created a strong passion for the sea. After gaining fifteen years of experience in sales and marketing and after working for Tom Dixon Studio as CEO for over a year, Alessandro wanted to transform his passion into a business. He brought together a team having the same vision as him, to maintain the pristine image of the Mediterranean and sustain its marine life. Hence, Kampos was founded in 2019 in Costa Smeralda, Sardinia, Italy, in the heart of the Mediterranean Sea. The brand currently has six boutiques- four in Italy and now, two in the Maldives.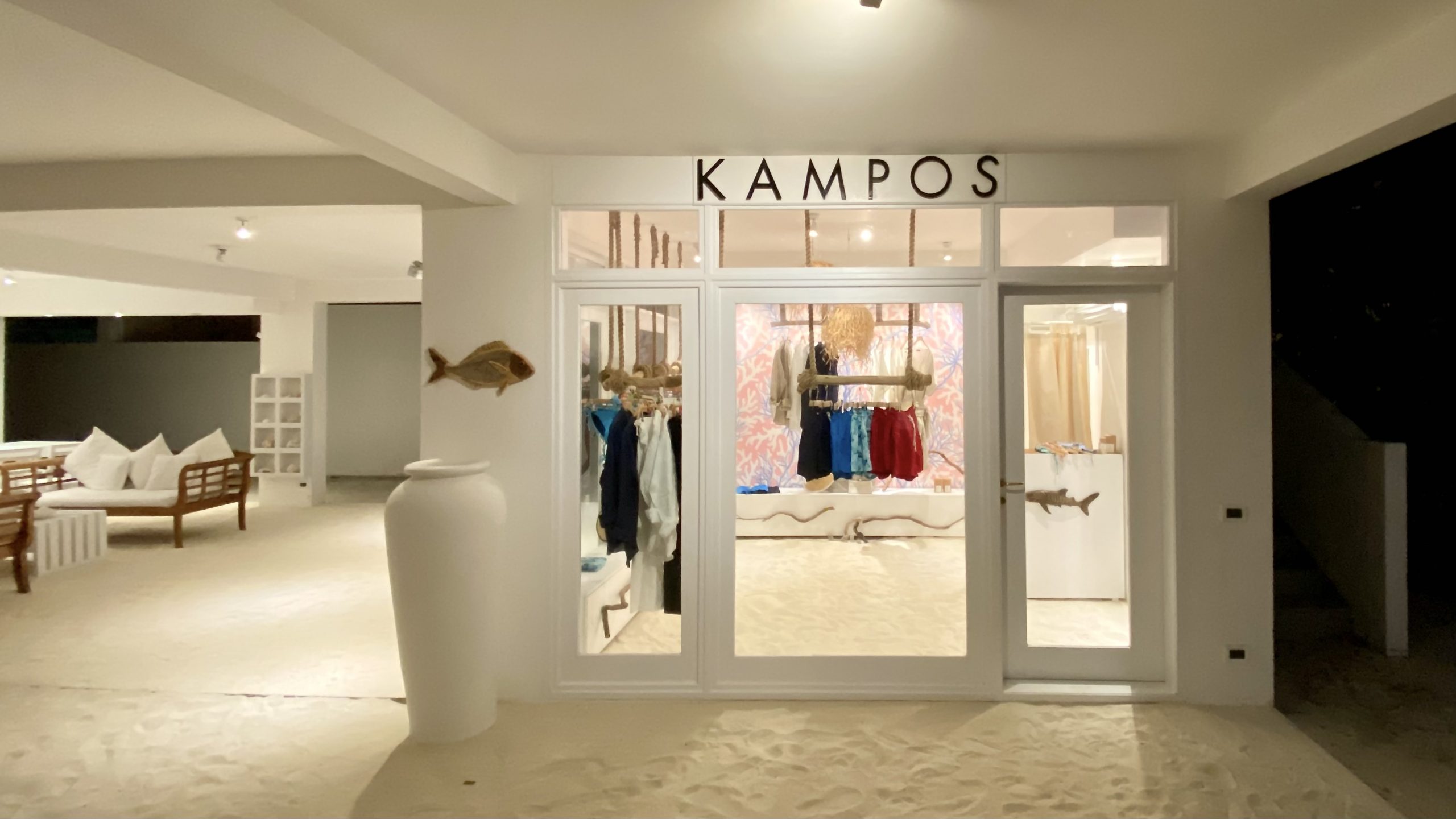 "Growing up, I used to see lots of fishes, seahorses and other marine life. These days, when I go back to the sea, it's hard to spot anything. Plastic is a problem everywhere. And fundamentally , as plastic is a real problem, we thought about coming to the market with a product offering extremely high quality, made from recycled plastic taken from the sea," explained Alessandro. His brand was recently certified a B Corp, a business meeting high standards of verified performance, accountability, and transparency.
Kampos offers sustainable swimwear for men, women and kids, all made in Italy and with utmost attention to detail. Products are either made from recycled plastic bottles, abandoned fishing nets, or other recycled nylon and/or organic fabrics. Kampos is also part of the Coral Conservation Project, an initiative launched in 2009 by Planhotel Hospitality Group and the University of Milano-Bicocca. As a partner, Kampos donates part of its revenues for the conservation and restoration of coral reefs in the Maldives.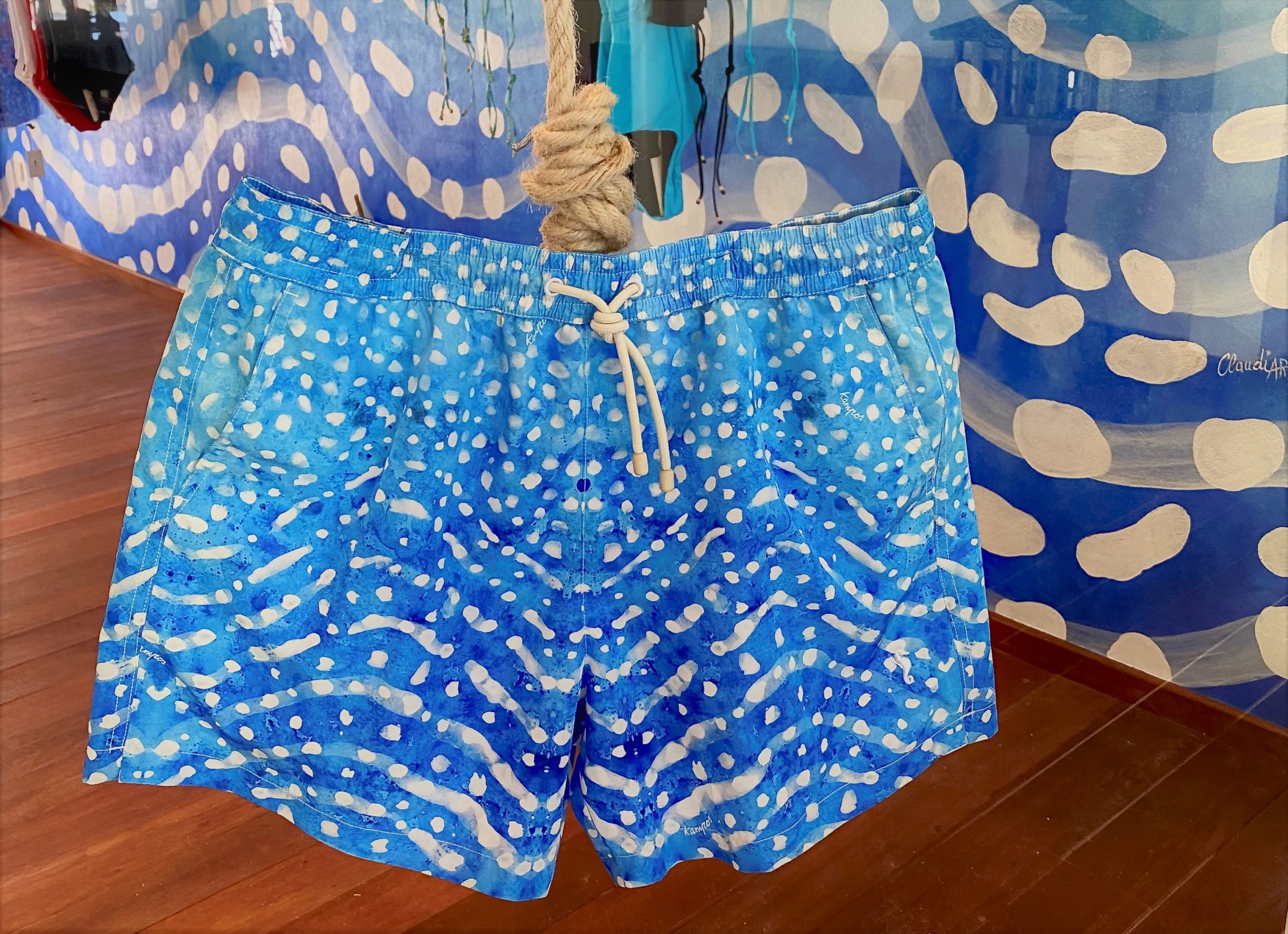 Every Kampos boutique is unique and all products by the brand are inspired by sea creatures, marine life and Mediterranean nature. At Thundufushi and Athuruga in South Ari Atoll, visitors are welcomed by the beautiful whale shark wall art created by Italian Artist Claudia Filigheddu. Kampos also introduced an exclusive product to the Maldives, whale-shark inspired swimwear. Available in no other location, the whale shark swimwear comes as ladies swimsuits, male shorts and will soon be introduced for kids as well.
The men's swim shorts are made from 100 per cent recycled plastic collected from the sea. Each short is made from seven plastic bottles and a mechanical process transforms the plastic into fabric. Apart from its softness, lightness and its stylish designs, what makes these shorts highly impressive is its ability to dry almost instantly. The pockets have two holes where water runs out and each short has a drawstring with bamboo aglets.
Luxurious and elegant, swimwear for women includes swimsuits, bikinis, pareos, kaftans, pullovers and swim shorts. All products are handcrafted and produced with 100 per cent ECONYL® regenerated nylon from recycled fishing nets.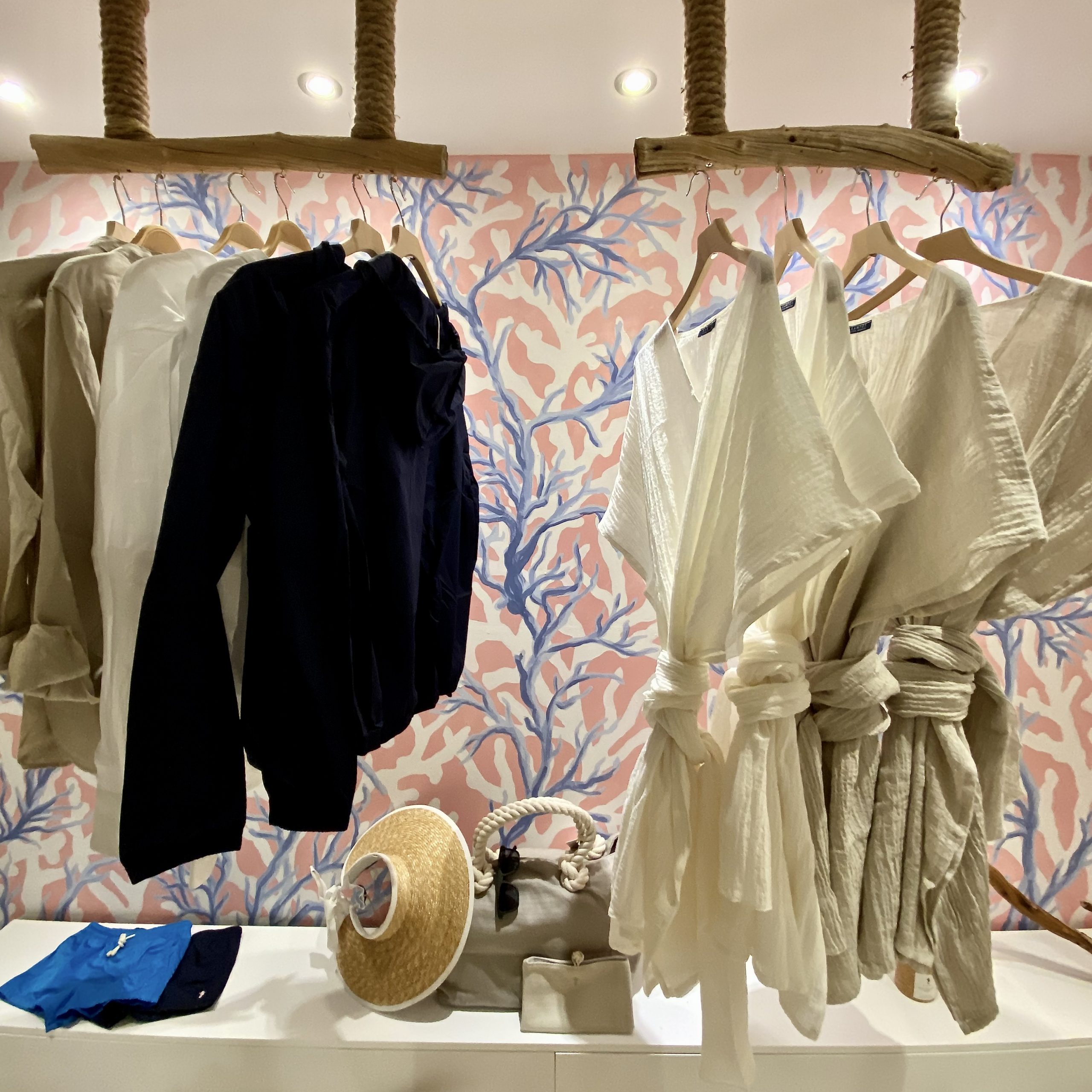 Further, Kampos offers a collection of ECONYL® sunglasses, organic cotton beach towels and straw hats handmade in Italy. They also have special perfume, Mediterranean Myrtle, which evokes a clean and fresh smell reminiscent of the crisp sea air. The aroma leaves you feeling energetic and uplifted and is also available as home fragrance. For those looking for an eco-friendly home décor, Kampos offers unique art pieces made by Italian Artist Silvia Pasqualato, who uses recycled wood to creates unique artworks inspired by the sea life.
Alessandro and Kampos are on an ambitious journey to create a world where luxury meets sustainability, and the brand is exceptionally excited about its expansion in the Maldives.
Watch a short video of the Kampos boutique at Diamonds Thundufushi here.
Featured Image: Kampos' Founder Alessandro Vergano and Store Manager Daniela Berti at Diamonds Thundufushi