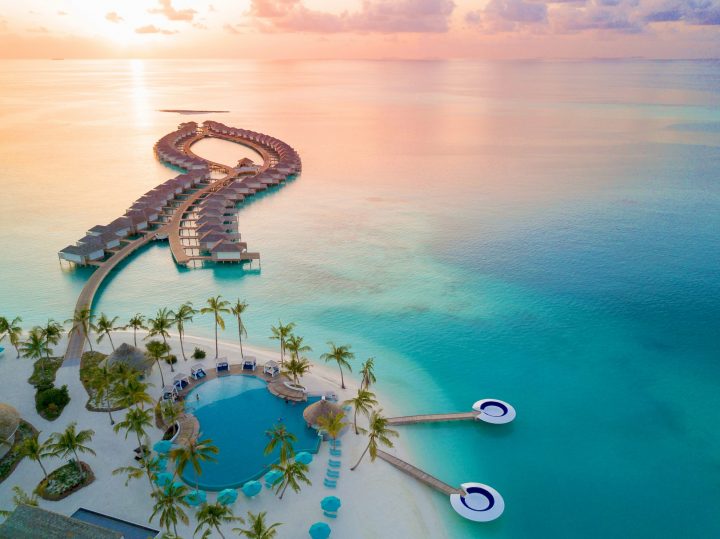 Kandima Maldives – Game-Changing MICE Destination
Kandima is known as the first true lifestyle destination in the Maldives, offering exceptional holiday experiences and a stunning playground for couples, families and solos alike. However, the resort is also an ideal MICE destination, creatively combining stylish rooms with a wide range of top notch meeting facilities and services, dining options and an unrivalled list of leisure activities to offer you a MICE trip that is anything but ordinary.
The Island
Situated on the largest island in Dhaalu Atoll, Kandima is one of the biggest resorts in the Maldives. The scenic journey from Velana International Airport (VIA) takes no longer than fifty minutes, whether you take a domestic flight with a short speedboat ride or a direct seaplane. The three km-long island boasts 264 stylishly designed studios and villas, ten extraordinary dining venues and a variety of fun-packed activities for guests of every age and type. Not to mention its incredibly large natural lagoon and lush tropical island surroundings, which itself provide countless discoveries on and off land. The stylish island destination can be taken over in an island buyout that can cater up to 700 guests!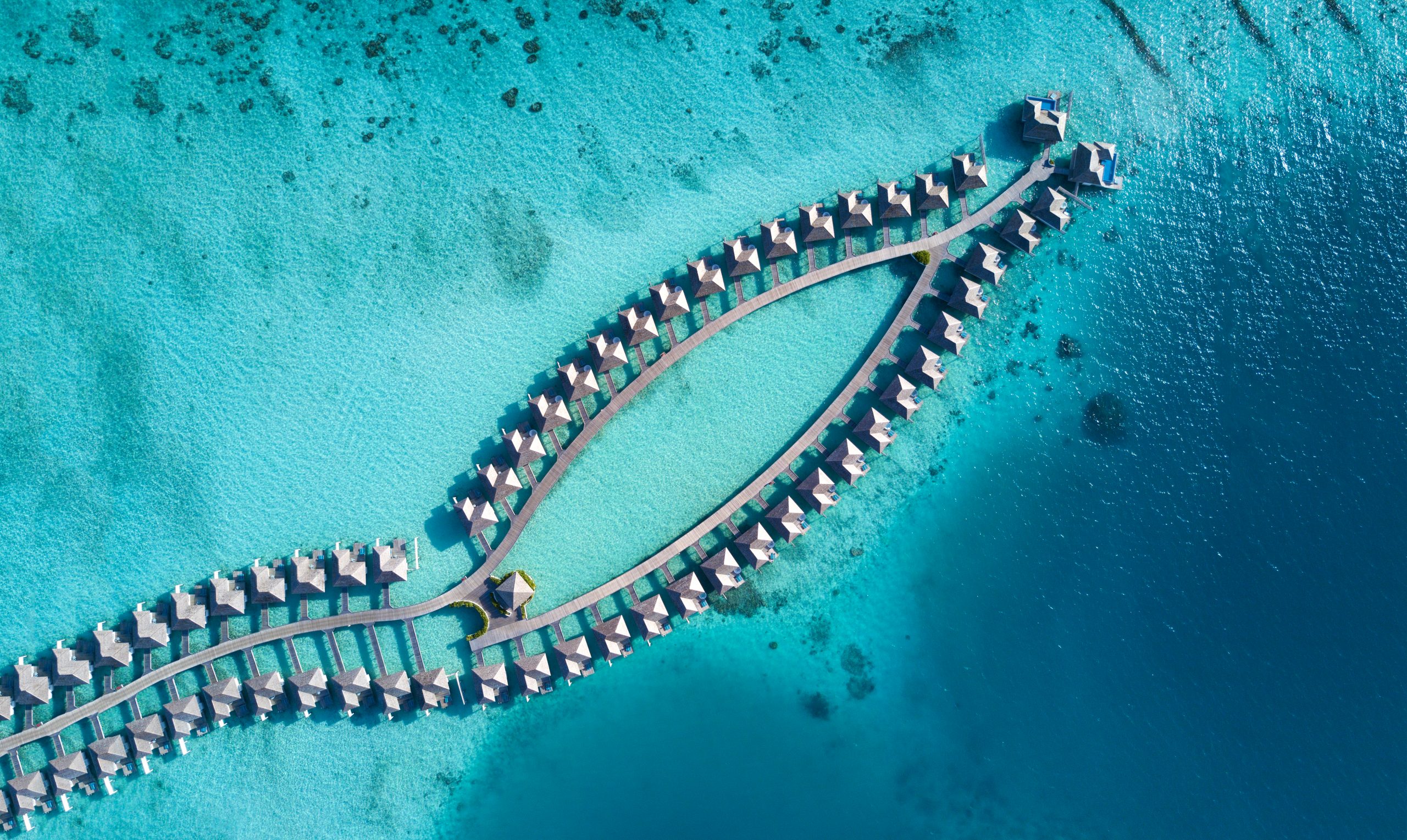 The Stay
With eight refreshingly different room categories, Kandima offers the ideal stay for everyone. From the Sky & Beach Studios that are 55sqm to the Sunset Aqua Pool Suites that are 130sqm, all villas and studios are stylish, comfortable and smart. Each of the studios and villas feature a king size bed and a sofa bed large enough for two. They boast tech-savvy fittings, with 24/7 service available right at your fingertips, bright and light interiors, and enough space that you can turn any spot into a workstation. Guests enjoy complimentary Wi-Fi, a digital entertainment system with 40-inch LED TV, a minibar, bathroom amenities, complimentary coffee and tea facilities, a balcony or terrace, a swirl pool available in 78 villas and a private pool in 49 villas.
All the room categories including the resort's entry-level Sky & Beach Studios can comfortably accommodate up to four adults. For those seeking additional space, there are eight family sky studios connected by a lounge area are perfect for groups of friends or families. The Beach Villa with Swirl Pool and Beach Pool Villa with Swirl Pool are situated along the main beach, offering you a combination of beach and lagoon experiences. The Ocean Pool Villas also offer the best of both worlds, situated half on the beach and rest overwater. Meanwhile, the Aqua Villa, Aqua Villa with Swirl Pool and Sunset Aqua Pool Suites are perched overwater and offer the ultimate overwater retreat, with the Sunset Aqua Pool Suites guaranteeing the best sunset views on the island.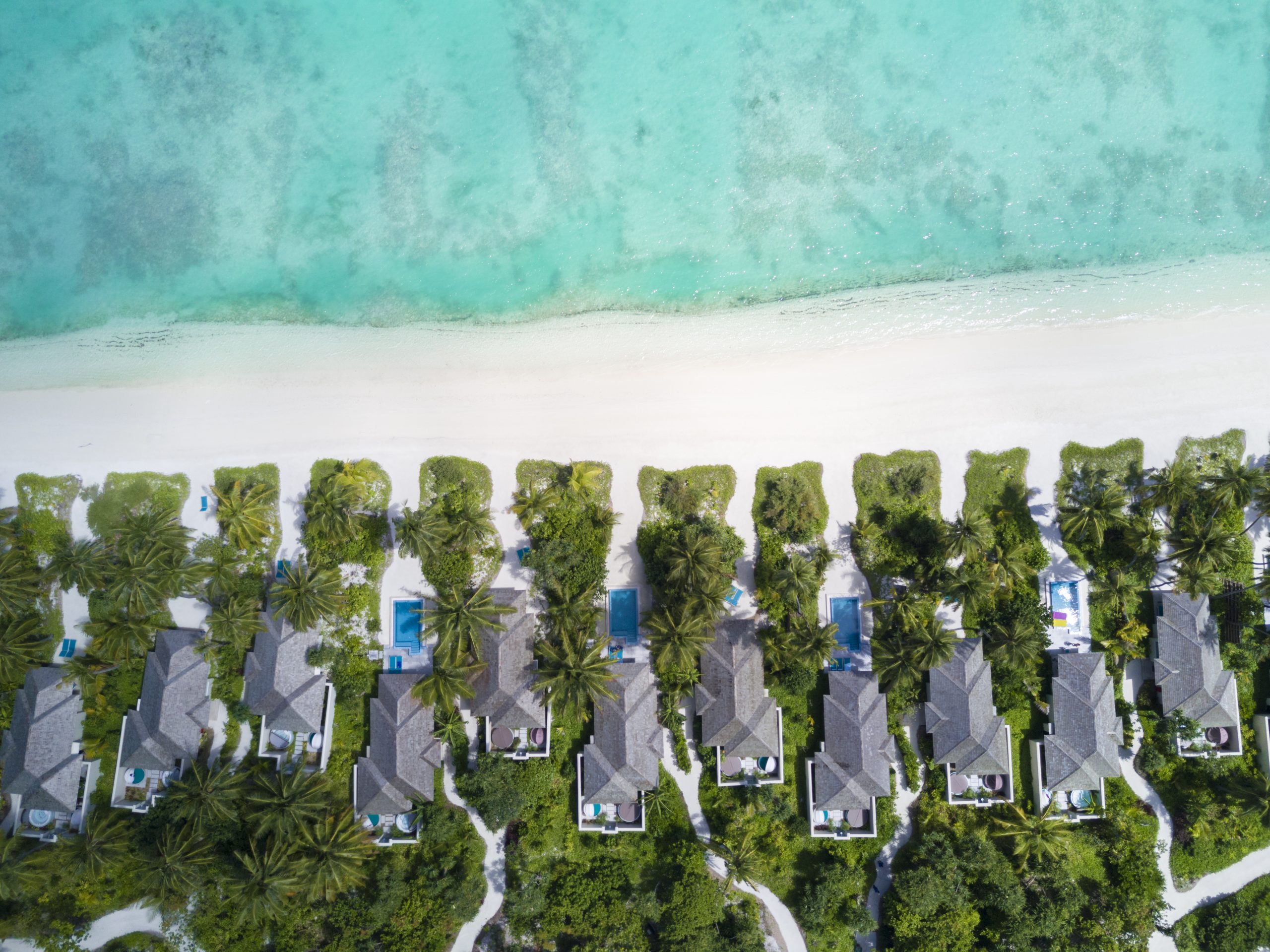 Technology and Convenience
With the resort's mobile app and its fully immersive virtual platform, Kandima offers smart holiday experiences. The K' App allows you to check-in and check-out contactless, view your itinerary, information about the resort facilities, book restaurants, order room service, request for house-keeping and so much more. You can even get notifications and live chat with the resort staff at any time! Further, Kandima also launched the destination's first ever fully immersive virtual platform. Launched in 2020, D.I.V.E (Digitally Immersive Virtual Experiences) takes you on interactive digital tours through the island. With D.I.V.E, we can take virtual visits to a new level with guided group tours to event planners, corporates or even individuals getting access to explore our rooms, facilities and restaurants in 360° views, ask questions in real-time and get feedback on the spot while still in a virtual tour. D.I.V.E. is available for viewing on any device including VR headsets, desktops, smartphones or tablets, with a multi-dimensional sound experience.
Adding to the list of convenient features is the transfer options. Kandima is accessible by both, a domestic flight via Dhaalu Airport, and also seaplane transfer directly to the resort, giving you more options on transportation. The resort also has the capability to handle large passenger movements for MICE events and Island Buyouts facilitated by air charter in conjunction with Manta Air and Dhaalu Airport. The dedicated team at Kandima can also customise packages for your convenience.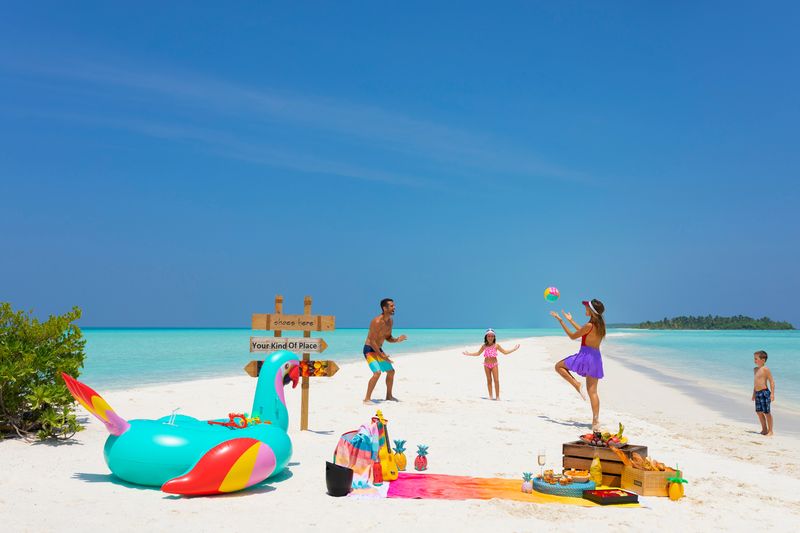 Business and Meeting Facilities
All meeting spaces on island feature natural light, projector and sound systems, digital player and LCD TVs, Flip Charts, stationeries and world class F&B offerings. From Wi-Fi to professional A/V system, a dedicated event and catering team will make sure you have everything you need.
Multiple Options
From corporate, incentives and meetings to weddings; the variety of event locations at Kandima allows you to customise each venue to reflect your unique style and event theme. You can go barefoot and have the meeting set up on the beach under a spider tent or utilise the combination of outdoor and indoor setting at Azure. Wherever you wish to have your event, the movable marquee setup comes with AC option and can accommodate up to 400 people.
Situated at the top centre of the island amidst lush foliage is the Sea Dragon restaurant, where guests also get a scenic overwater space along with stunning indoor designs inspired by the ancient Far East. In here is also the Forbidden Bar, an adult-only location that's great for an evening gathering with drinks and music for up to sixty guests. For bigger events, the Ken's Cove Private Island is just five minutes from the resort and can accommodate up to 500 people. Situated at the tip of the island, Kakuni Point and Coconut Grove is also a popular barefoot wedding venue. In total, there is a whopping fifteen choices on the island when it comes to private venues.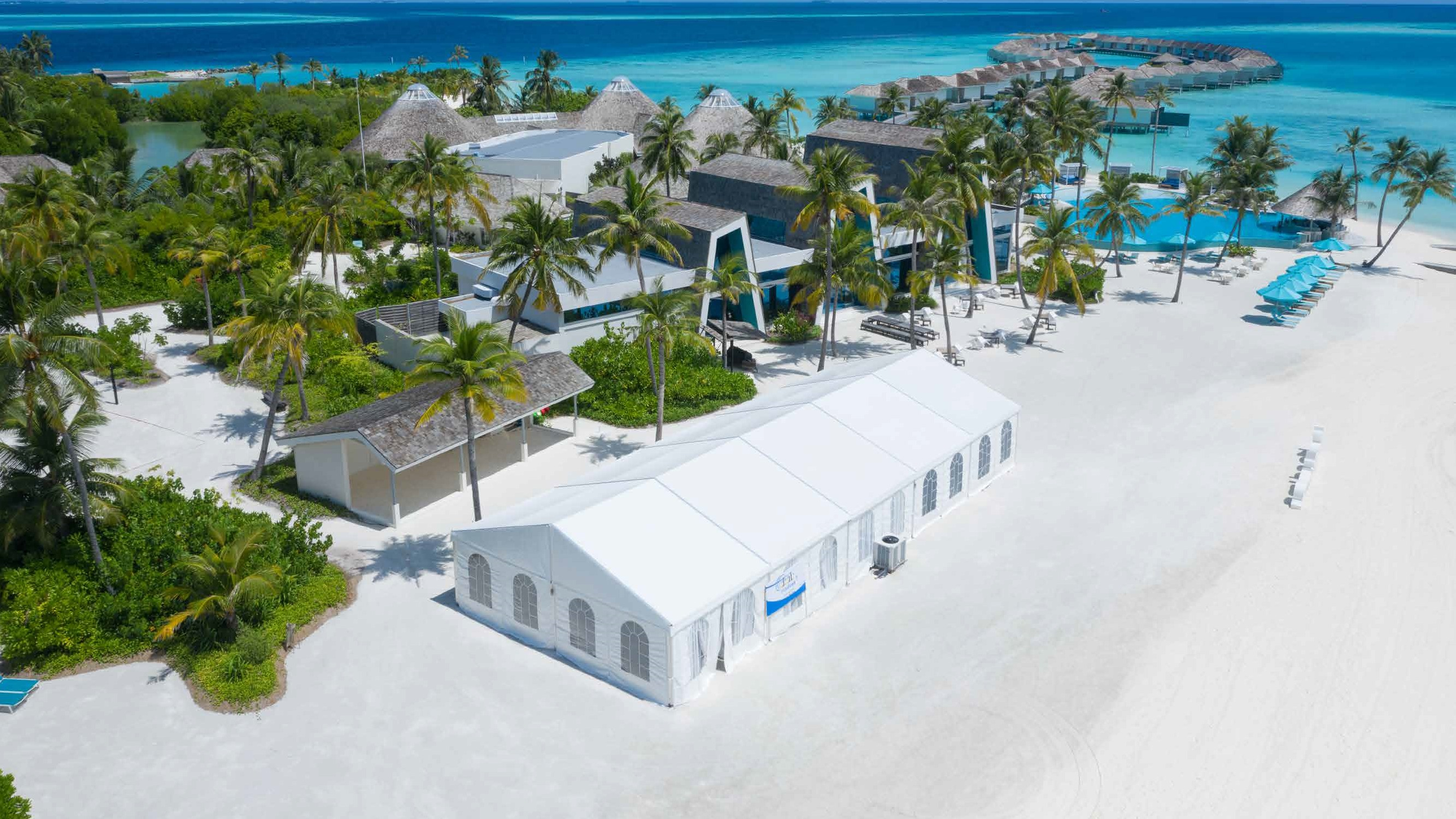 Going beyond MICE
Professionalism meets adventure as Kandima offers a range of leisure and wellness activities for groups. This includes great team bonding activities such as beach games, art sessions, group diving, and water sports. There are thirty-two dive sites nearby! Kandima's water sports center AQUAHOLICS boasts the capacity to cater to large groups simultaneously. A few activities include the Turtle Quest, Big Game Fishing, Sunset Cruise, Fun Rides, and Kayak. A perfect 3Km long island to hold team treasure hunts or just bond over art at the KULA Art Studio, where group sessions are offered, and guests can learn painting with the resident artist in front of the amazing view of a natural lake. Get active with group sessions at BURN Fitness Centre and relax at the EsKape Spa. You can even arrange a team picnic, have matches at the world-class football field and volleyball courts, and help the environment with the Coral Adoption programme. There are countless activities on the island.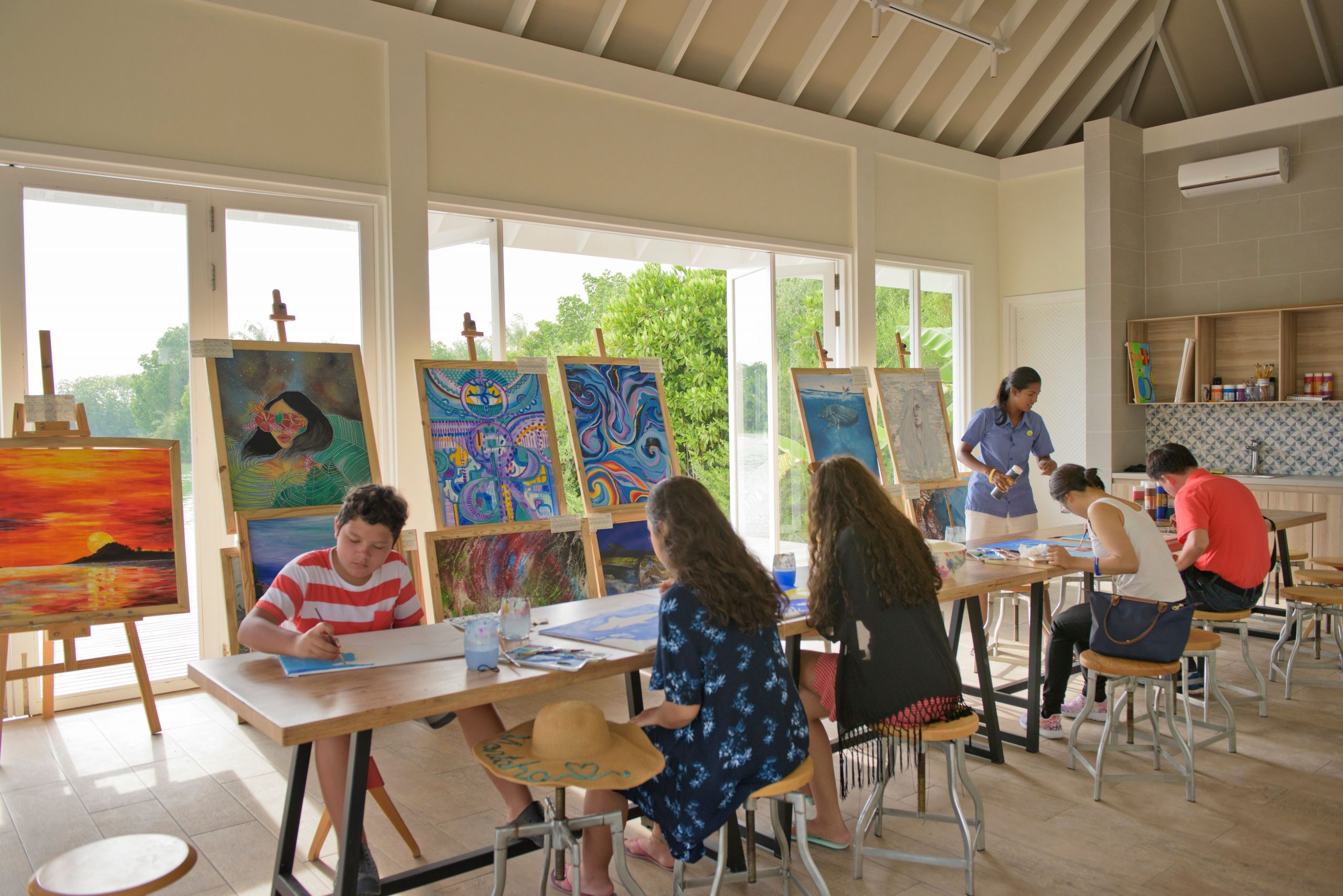 Families & Friends
Guests on MICE trips can bring their family and friends along for a stay of their lifetime. Kandima's kids club is among the largest in the Maldives, featuring an indoor and outdoor play area; a waterpark; baby-sitting service for babies aged twelve months to four years; and a daily programme jam-packed with fun and informative activities for kids up to twelve years old. Kandiland is open from nine in the morning to seven in the evening while the water park is open from eleven in the morning until twelve in the afternoon and four to six in the evening. The Family Studios offer the perfect stay with two rooms interconnected by a lounge area, with one room specially adapted for children featuring a playful decor and child beds. Some activities for family and friends include picnics, art classes, massage and wellness sessions, beach club pool party, colour run, cooking classes with resort chefs and more. With a total of ten restaurants and bars with a vibrant and happening atmosphere, one of the longest pools in Maldives, and a variety of facilities; there is something for everyone.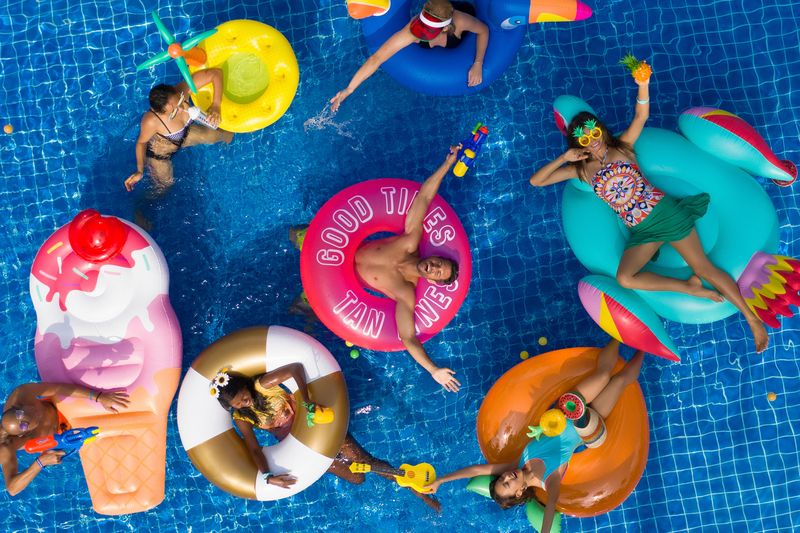 A Trendsetter in Entertainment
Kandima is a vibrant and happening island where boredom simply does not exist. More than a holiday, it is a lifestyle. The resort is a trendsetter in entertainment, with a full database of international artists; musicians; performing artists and more, along with the resort's amazing in-house band. There are exactly twenty-five locations on the island where they can host entertainment events. With the Kandima entertainment team and state-of-the-art facilities, you can throw amazing events and parties, that are anything but ordinary.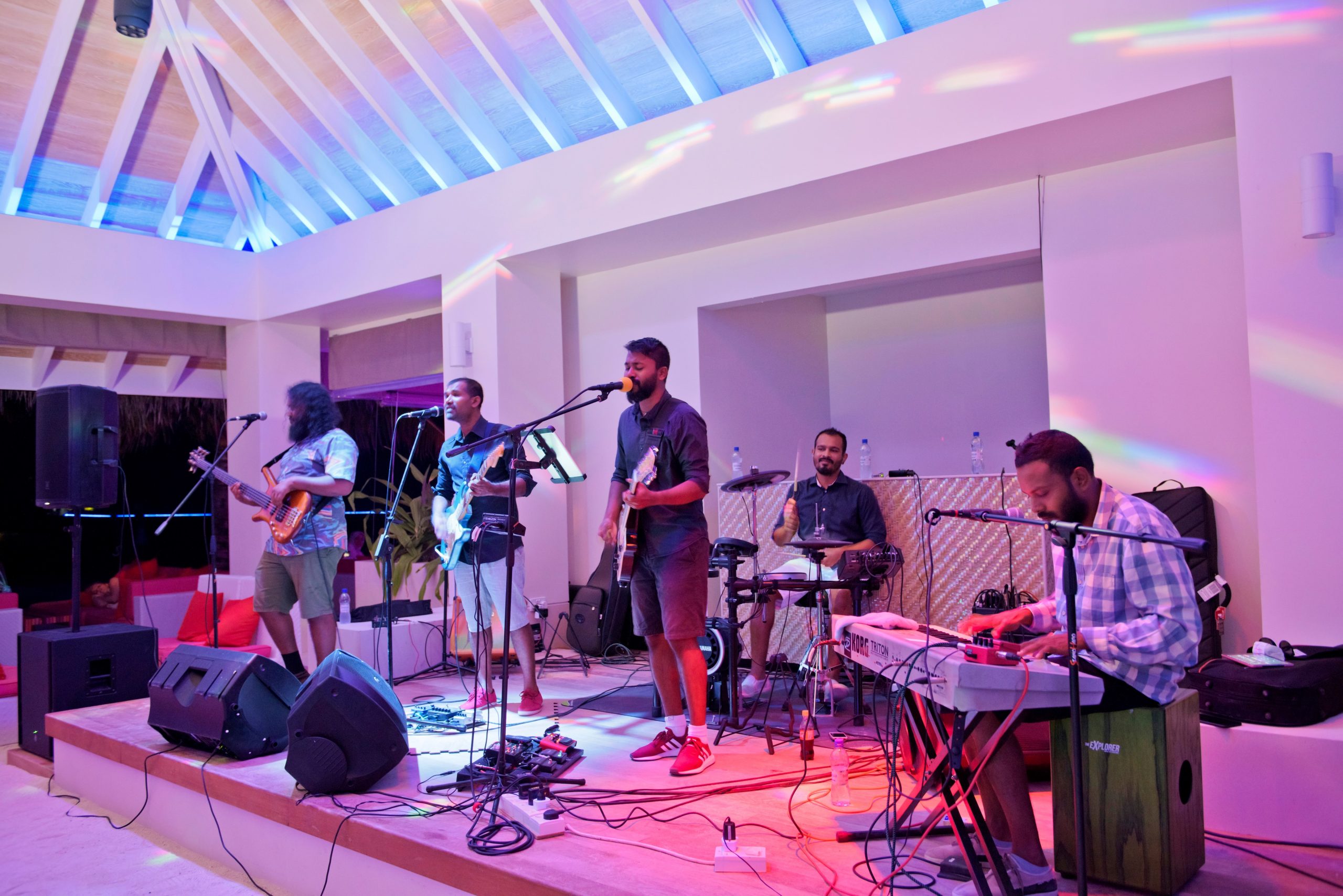 Staff, Service and Safety
Here, you have everything you need. Kandima has its own entertainment and event team, wellness team, carpentry team, engineering team, and in-house production department; meaning that your events are set up by a full support team based on the island.
Kandima is managed by Pulse Hotels & Resorts, a global hospitality development company with a mission to elevate the ordinary and take holiday experiences to the next level. The company prides itself as a trusted, forward-thinking, reliable and human hospitality and lifestyle brand; with each and every one of its brands representing its vision to create extraordinary holiday experiences filled with happiness, wellbeing and bliss.
When it comes to safety, Kandima's Medical Klinic features state-of-the-art medical technology, such as ultrasound; X-ray equipment and even a decompression chamber, which is available for guests 24/7. There are three doctors on the island, along with a visiting dentist and a Diving Safety Officer. The resort's safety programme K' OnGuard is run by an internationally trained Health & Safety Manager, who together with the inspection team ensures that every procedure is in place to protect guests and staff. The additional procedures cover the safety and wellbeing requirements across all points of contact, including transfers; public areas; restaurants and kitchens; bars; guest rooms; activities; the spa and fitness centre; and all back of house operations.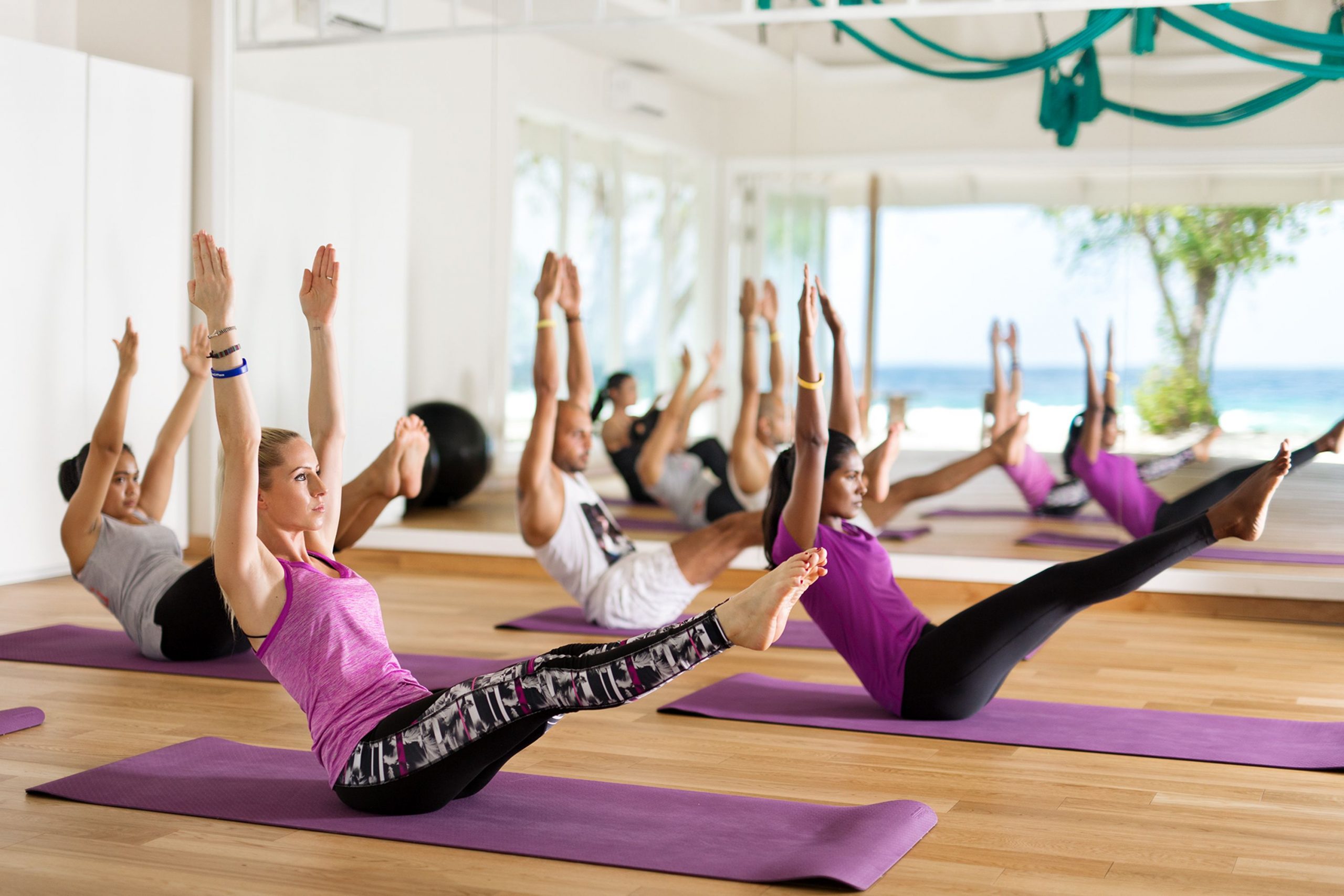 Past Events
Kandima has a long record of successfully hosted events, from full island buyouts to team building events to weddings. Kandima has hosted over sixty-three small weddings or vows since 2020. In 2021, the resort hosted 600 guests in a full island buyout from a repeater MICE corporate group.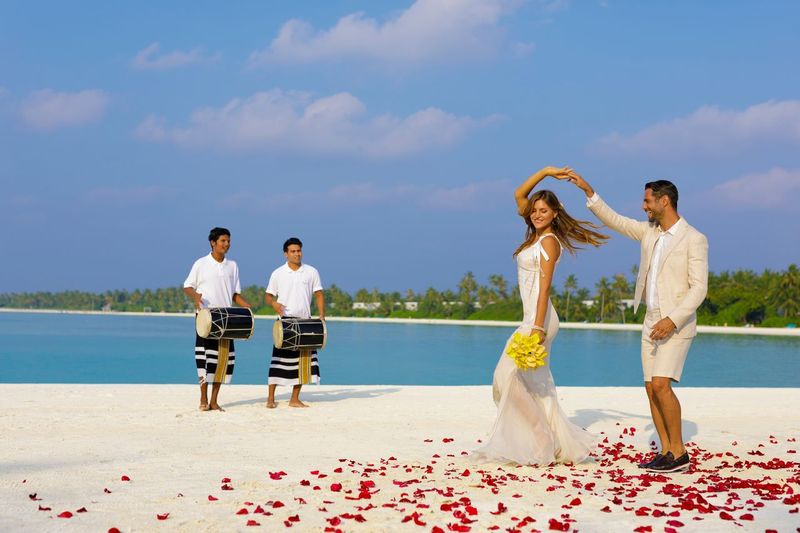 For more information please visit kandima.com.
Featured Images: Kandima Maldives