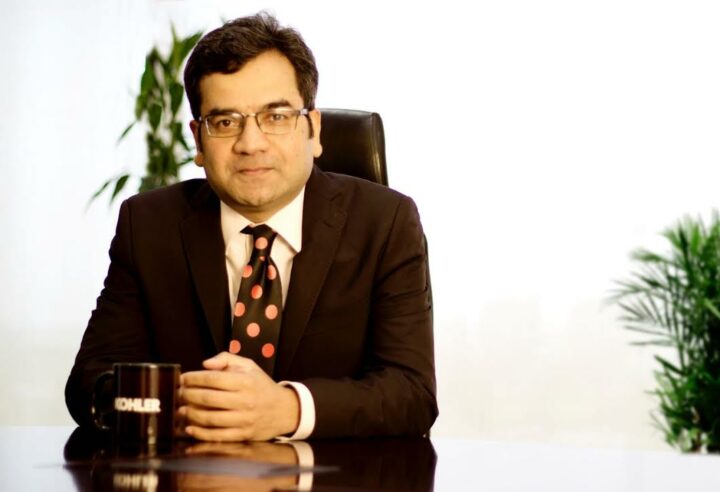 KOHLER: Winning over the luxury hotels of Maldives
KOHLER is one of the reputed suppliers of Bathroom and Kitchen fixtures in the Maldives. They offer a range of high-end products designed with advanced technologies and efficient mechanics. Perhaps their reliability is as important as their design aesthetics in earning the trust of many luxury properties in the Maldives. Kohler products have been distributed in the Maldives for a long time until five years back the company decided to establish operations in the Maldives. Salil Sadanandan, President, KOHLER Brand Kitchen & Bath, South Asia, Middle East and Sub Saharan Africa, speaks to Hotelier Maldives about their products and services in the Maldives.
Hotelier Maldives: Since when has Kohler Co. been marketing and distributing products in the Maldives?
Salil Sadanandan: Kohler is present in many five-star properties in the Maldives such as Dolphin, Lux Resorts, Ifuru, Westin, Four Seasons and St. Regis resorts.  Five years ago, we partnered with Alia Investments Pvt Ltd, to provide a service and sales presence to Kohler customers in the Maldives.
HM: Being the Platinum Sponsor of the event, what is your take on the Hotelier Maldives GM Forum 2018?
SS: The Hotelier events have been successful. The themes and topics are also very relevant in today's context and can help hoteliers improve the hospitality experience for guests. Kohler co is a 145-year-old brand and we have consistently lived on the leading edge of design and technology. Kohler co also owns hotels and golf courses globally. Therefore, we understand hospitality and hope to offer our unique perspective of a manufacturer, design leader combined with our own experience of the hospitality industry. We are also looking forward to sharing our expertise in designing and manufacturing water-efficient products.
HM: What is your perspective on the market for your products here in the Maldives, especially the hotel industry?
SS: The Maldives is the foremost luxury destination in Asia and we are excited to be part of many luxury resort properties here. There is a significant opportunity for Inspiring Bathrooms as well as Water efficient solutions from Kohler for the Maldives Resorts. Today, Maldives faces expensive potable water generation, and therefore, the need for water saving products is very high. We can help contribute to water savings in a very significant way with our global experience in this area of 145 years. Kohler can also offer our experience in global trends, design ideas and concepts for bathroom areas to inspire hotel guests and help deliver the best experience during their stay.
HM: What makes Kohler products stand out from the rest of the competition available here in the Maldives?
SS: Kohler has a heritage of 145 years and has been a leader in design as well as technology. We offer unique products like the Artist Editions, Vibrant Finishes, Safeseal and many special products which are developed specifically for the Hospitality segment.Apart from highly aesthetic products, we also offer products which are designed for high water efficiency, ensuring that every drop of water counts!
Kohler products are manufactured to one stringent global standard and exceed the local quality standards manifold in most markets. For example, our faucets are designed and tested for 1 Million operational cycles whereas the Industry standard only calls for 500,000 operational cycles. This translates into far higher Life of products and lower failure rates – meaning lower maintenance requirements and more efficient room turnaround times and housekeeping spends.
HM: What is the full range of Kohler products that are available here in the Maldives?
SS: Kohler Globally is present in the segments of Kitchen and Bathware solutions, Engines and Generators and Golf and Resort destinations. In the Maldives, we are present with our Kitchen and Bath Solutions and offer the entire range of Toilets, Vessels, Faucets, Bathtubs, Showering, Vanities and Shower doors. We also offer intelligent Toilets and Digital showering solutions for a unique experience.
HM: How was your experience being the Platinum Sponsor of the GM Forum 2018?
SS: We want to partner the Hospitality segment in the Maldives in aiding the creation and maintenance of unique properties. Our attempt is to help the resorts become more water efficient and also more inspiring. The Maldives is a beautiful nation with amazing environs facing a big challenge of water scarcity. The steps we take today will help mitigate this risk in the future.
At Kohler, we believe that the path to a better place is a constant endeavor—that better business and a better environment go hand in hand. It is our responsibility to work in harmony with nature and, in everything we do, stay mindful of our responsibility to future generations. This is the foundation of Kohler Co.'s Believing In Better® philosophy, and it drives our thinking and action around our stewardship and environmental sustainability.
We are working hard to reduce our environmental impact. We have committed to a goal of sending no solid waste to landfills, reducing or offsetting 100% of our greenhouse gas (GHG) emissions and reducing our water usage – a program we call Net Zero 2035. We're driving growth and innovation by developing products that have lower environmental impacts over their entire life cycle and are systematically incorporating sustainability into the product development process itself.
We are very excited about the opportunity to partner with Hotelier Maldives to help deliver a better and more sustainable hospitality experience for all guests and make the Maldives the destination of choice for the discerning luxury traveler.