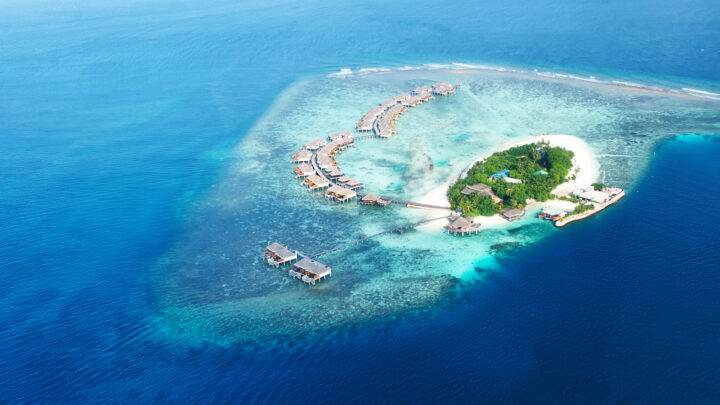 Future Forward: Designing the 'Hospitable' Experience
The need to design the "Hospitable" experience:
The prominence of art has been a long standing romance between design and the hospitality industry, the objective is to make the entire hotel acquisitions inspire the guests or more importantly give personality to an otherwise innate building through brand aesthetics and defining elements. A brand has to connect emotionally with its guests and that connection continues today as properties are encouraged to customize their interiors and design elements focusing on art and brand defining elements crucial during a guest's stay and visit.
The contemporary hotel guest with emerging aesthetic sensibility wants a stylish, comfortable, luxurious, creative design with excellent, 24/7, personal, authentic service. It is not an easy task for hotels to fulfill those, basically, controversial wishes of their guests, especially because there is no checklist or a secret recipe to follow.
There are many small details that creates a world class product — the layout of the rooms, the flow of energy in public spaces or how to enhance the nearby fresh air, cliff or sea, it involves getting the right design and the right perspective of sense of place, native and objective. The brand's aesthetic is enhanced by adding local flavor, a property's interpretation of what is unique to the region, the city and even the immediate locale.
Whether building a new hotel, converting or renovating an existing one, the design standards, prototypes, design guides and other supporting information enable hotel owners, operators, developers, designers and manufacturers to better understand each brand within the hospitality portfolio.
Design and efficiency:
Design and efficiency are of primary concern for all hospitality assets, either new-builds or renovations now days. Hotel operators are using design & efficiency with the 'circulation of a guests journey to be unimpeded as a core concept". Well considered space is efficient and legible, and creates environments that people want to return to.  Public space needs to be clearly organized to allow casual but unobtrusive security and supervision by staff, and well organized circulation routes that allow people to move intuitively through the building. Designs that allow for maximum efficiency at the most important parts of a guest's stay is critical.
Design as competitive advantage:
Something different and unique is marketable. Designers are seeking to make exciting spaces that people want to return to. The correct balance between Functionality & Look are critical. Global operators like AccorHotels are generally engaged by developers or owners to create a 'mainstream' product; their products and designs are developed and honed over long periods with invaluable guest and operator feedback. Moreover functional design can make a huge competitive advantage. For regions that have high labor costs or that have space restrictions the way designers plan the functional flow or best utilize design to maximize the feeling of space in hotel cannot be underestimated. If this is done correctly in the planning stage and delivered with great service to compliment, then the guest's satisfaction can be monetized through increased yield or reduced operating expenses.
Design and impact on guest sensorial experience:
Worldwide hotel operators want to delight their guests by a "world of sensory experiences" by focusing on lighting, signature scents, art, and music. Design creates a sensorial experience which is very distinct for each hotel and therefore becomes a memory print. A well-designed hotel is pleasing the guests, thereby creating positive first impressions. It is quite influencing, even if it happens in a subliminal fashion. Global operators like AccorHotels always aspire for a guest to have a great recollection of something unique and satisfying when they stay in one of their hotels of resorts. In that capacity the service the guest receives complimented with a well thought out design are the keys to this. The design sensibility does not restrict itself with a great architecture but rather a combination of local art, artefacts, textiles, fashion, design, talent and much more. The guest experience wants and needs the emotional connection of what art can bring and therefore tell the story when they return from their trip.
Design and Nature:
A contemporary rustic style has emerged over the past few years that feels both fresh and real, light and grounded. Less is more keep it elegant and simple. The quest arises, to be natural or being rustic? It depends on the 'theme' of the design and the destination.  Natural and rustic designs fit well where the setting is the same. There is no need to create a particular design without considering the "natural" vocation of the place. The magnificent beauty of the nature around "must" flow from outside to inside, without limits!
Design and Sustainability:
Environmentally sustainable design has a marketable value. Almost all guests from all generations now value environmental friendly construction and operation as their number one priority. Everyone has some concern about the environment in this day & age and today guests expect the large multi-national hotel companies to lead the way in this area. And guests that do not show any interest in these initiatives is due to lack of awareness; that is another area operators can be prudent by bringing awareness to them in a non-intrusive manner. Environmentally sound practices are the standard now. And any operators making no attempt to participate will soon see the result. Sustainability on the other side, if it is to mean anything, is something we know is not a fashion. It's something that must be integrated into the DNA of design, not left on the surface. Not design just for the sake of designing, but to keep the producer and later the consumer in mind.
Summary
Successful, innovative hotel design is a product of a creative idea, a well – designed plan, courage and implementation. It should not be forgotten that actually the most important key to success of a hospitality business is not in developing the fanciest, craziest, most extraordinary or expensive design elements, but in creating an aesthetic and pleasant atmosphere combined with offering an exceptional, friendly, sincere, and warm service delivery.