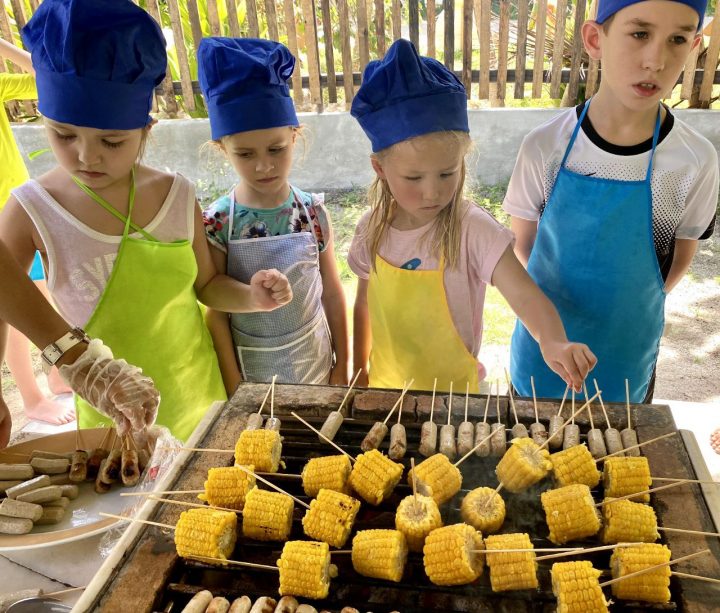 Kuramathi Maldives' Bageecha Kids Club introduces with new programme
Kuramathi Bageecha, the ultimate family-friendly paradise in the Maldives, has unveiled its brand-new and exciting kids club programme, promising endless fun and excitement for young adventurers aged 3 to 12 years.
From 08:30 to 18:30hrs daily, kids can now embark on a captivating journey, immersing themselves in a variety of unique events designed to entertain, educate, and create cherished memories.
A different adventure every day. The new programme ensures distinct and thrilling adventures each day, guaranteeing smiles and laughter for all.
Sunday – Maldivian Day: Immerse in the rich culture of the Maldives with Dhivehi Class, learning about the local language and customs. Palm Leave Decoration showcases traditional craftsmanship, and Boduberu Dance & Songs offer a taste of the island's vibrant cultural heritage.
Monday – Junior Master Chef: Calling all young culinary enthusiasts! At the Foodie Fun Club, children will enjoy a fun and delicious day, cooking and learning new and fabulous recipes, where they will savour their creations, including a tasty barbecue. The day culminates with the Mini Olympic Games, fostering camaraderie and healthy competition.
Tuesday – Sea Creatures & Wonder of the Ocean: Start the day by choosing your favourite coloured beads for your precious jewellery. Theme Craft brings out artistic flair. Dive into the enchanting marine world with our Eco Centre Tour while educating your young mind, and the water Games add a refreshing touch of excitement at the end of the day.
Wednesday – All about Kuramathi Island: Embrace the beauty of Kuramathi through artistic expression with Leaf Painting. Initiation of Yoga helps kids find balance and inner peace. Beach & Pool fun promises endless laughter, and Coconut Decoration adds a touch of tropical creativity. Don't miss the Hydroponic Garden Tour, discovering sustainable practices in harmony with nature.
Thursday – Beach & Sports Day: Get ready for a day of active play and beachside fun! Beach Volleyball, Football, Swimming & Snorkelling offer the perfect blend of beach excitement and sportsmanship.
Friday – Pirates: Ahoy, little buccaneers! Join the Pirates crew for a swashbuckling adventure with Pirates Tattoos and an exciting Treasure Hunt, where hidden treasures await discovery.
Saturday – Super Fun Day: Let the weekend sparkle with Music fun & Mini Zumba! Dancing and laughter fill the air as kids groove to the beat. The day continues on a high note with Flying Kites on the Sandbank, creating cherished memories against the backdrop of the azure sea.
The team at Kuramathi Bageecha understands the importance of family bonding. For parents with babies and toddlers below 3 years, babysitting services are available at an extra charge, allowing everyone to relax and revel in paradise. The new kids club programme promises your little ones a world of joy and exploration. From fun and games to learning and discovery, every moment is designed to create a magical vacation for the whole family.