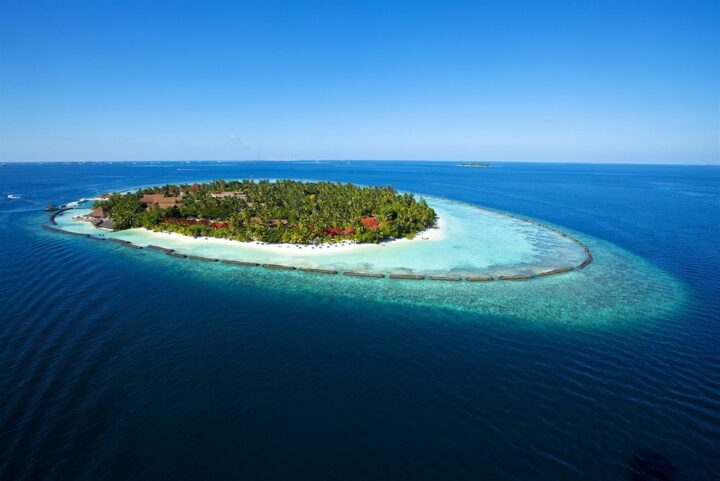 Kurumba Maldives named best all-inclusive resort in the world by TripAdvisor
TripAdvisor, the largest travel website in the world, has announced the winners of the 2015 Travellers' Choice Awards for all-inclusive resorts, with Kurumba Maldives topping the list as the number one all-inclusive resort in the world.
Progressing from number 3 in 2014, Kurumba Maldives has also been voted for the second consecutive year as the number one all-inclusive resort in Asia by TripAdvisor's Travellers' Choice Awards.
Jason Kruse, General Manager of Kurumba Maldives commented: "We would like to thank all our loyal guests and TripAdvisor reviewers for their contribution to achieve these awards. They serve as an inspiration for us to continually improve and evolve. Our mission is to provide a unique and thoughtful journey for our guests on a beautiful island setting allowing them to have the experience of a lifetime. We are truly grateful for the positive recognition from our guests."
The awards were classified into three categories – Caribbean, World, and Regions. Within the Regions category, four Maldivian resorts graced the top ten of the Asia sub-category.
As well as Kurumba Maldives being named number one, Lily Beach Resort & Spa followed shortly in second place. Club Med Kani came in third and Maafushivaru came in ninth.
In celebration of their win, Kurumba Maldives is announcing a new 12-month celebratory price for their all-inclusive meal plans, featuring high quality meals, an extensive selection of alcoholic and non-alcoholic beverages, as well as many other resort services and inclusions.
The annual awards are based on the millions of reviews and opinions from TripAdvisor travellers across the globe. Award winners for the segment were determined based on the quality and quantity of reviews and ratings submitted on TripAdvisor over a 12-month period.
Barbara Messing, Chief Marketing Officer for TripAdvisor said: "Travellers planning an all-in-one getaway should consider booking a stay at one of the Travellers' Choice all-inclusive resorts that have been lauded by the TripAdvisor community,"she said. "Beyond providing outstanding amenities, cuisine and entertainment, these award-winning properties are located in some of the world's most alluring destinations."
For more information on Kurumba Maldives, visit: http://www.kurumba.com/maldives-all-inclusive-resorts
To view the complete list of winners in different regions, please visit www.tripadvisor.com