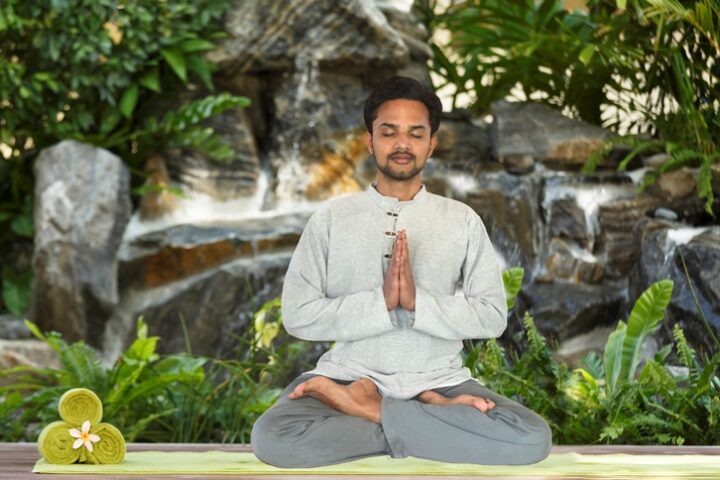 Kurumba Maldives to host yoga week with visiting yogi
Kurumba Maldives has announced a week of yoga and wellness sessions with yogi Vijeth, an experienced yoga therapist, teacher and yogic counselor.
From 16 to 23 May, daily special sessions will be offered for groups of up to 20 guests. These include yoga and meditation in the mornings and evenings as well as yogic counselling and therapy. The yoga and meditation sessions will include a group discussion about creating healthy habits and setting goals. The yogic counselling and therapy sessions will revolve around the yoga philosophies, which helps individuals get rid of self-created problems and appreciate life. Private sessions with yogi Vijeth can also be arranged upon request.
"This unique visit is in addition to the existing complimentary group yoga sessions which are part of the expansive weekly activities program; along with many other varied activities ranging from the active, like guided snorkelling, to the more indulgent wine tasting or live cooking demonstrations. Kurumba consistently strives to offer all its guests more, so they can experience the very best of the island lifestyle and the 'Maldives In Full Colour'," the resort said in a statement.
Vijeth, who has been practicing yoga since he was 12 years old, has a post graduate degree in Yogic science from Mangalore University, India. He then conducted a Chandrayana Vratta program, an ancient yoga detoxification technique (weight reduction programme) for several groups, as well as research on the effect of yogic practices during pregnancy. Vijeth is an experienced teacher and has conducted numerous seminars and workshops during his career.
Advance booking is recommended through velispa@kurumba.com
More information can be found at: www.kurumba.com/maldives-spa-yoga