Landscaping Resorts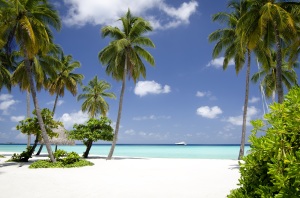 Landscape architecture is a demanding profession. It involves the analysis, planning, design, management and stewardship of the natural and built environment, and, as a profession, is broad in scope. It has six main compositional elements; landform, vertical structures, horizontal structures, vegetation, water and climate. The landscape architect arranges these elements in an aesthetically pleasing manner. Hence they have to receive training in a number of areas including site design, historic preservation and planning, and in technical, scientific areas such as grading, drainage, horticulture and the environmental sciences. Landscape architects require a diverse field of study to possess a distinctive set of skills to address various challenges, on local, regional and national fronts.
Landscape architects have key roles in the planning and designing of traditional places such as parks, campuses, residential developments, gardens, cemeteries, commercial centres, corporate and institutional centres, transportation facilities, waterfront developments and, of course, resorts. Moreover, they design and plan the restoration of natural places impacted by human activity such as marshes, mined areas and forested land.
In the Maldives, landscaping, on a professional level, was introduced about a decade ago, during the development of One & Only Reethi Rah, an island that was extensively terraformed and landscaped. According to Ahmed Rasheed, a local landscaper with a decade of industry experience, most of the vegetation on the island was transported from other islands. "The vegetation seems to have the lushness of a rainforest when viewed from afar," he said.
Landscaping on Reethi Rah involved the planting of trees and palms, separation of various areas, such as rooms, by covering and screening them with plants, and doing earthwork, which is necessary if re-planted flora are to flourish. "Most landscapers in the Maldives, at that time, used to plant trees on flat ground. This practice has the disadvantage of stunting the growth of plants. We make a bed for the plant before planting it," says Ahmed who had worked on the Reethi Rah landscaping project with an Australian landscape architect, Alex Gibson.
One of the advantages that local landscapers can have is an intimate understanding of native flora. For instance, it is rare to find a Kuredhi (Iron wood) tree in the middle of an island; they prefer to grow in coastal areas, so planting them elsewhere can have a detrimental effect on the tree. They also protect the beach from erosion, so removing them can have adverse effects on the quality of the beach on an island. "Once when we were working on another resort, while Alex was away, the MD of the resort brought in an expatriate worker to oversee the garden," Ahmed said. "The MD was fond of banana trees, so the resort procured some of them and the worker planted them on the island. But he planted the trees where the white sand of the beach met with the dark soil of the island. So they were exposed to salt water, and obviously all of them died. Banana trees need to be in a protected area, they need protection from salt, and from strong winds because their large leaves would get torn up by strong gusts."
Environmental factors have to be taken into consideration while landscaping. "We make sure no trees are discarded," Ahmed said. "Nothing is put to waste. For instance, if we're moving trees from one island to the other, we water the trees while they're in the boat. We don't remove trees from a particular area without first having decided where to plant them." In relocating a plant or a tree, one has to be mindful of other plants that depend on it, and ensure that symbiotic relationships are not disturbed but maintained.
According to Mr.Nasif, an established local hotel consultant, there are no landscape architectural firms in the Maldives. But it could be a key area in which to build professional capacity, especially for the tourism industry. Professional international architectural fees are significant, with charges ranging from US$ 150,000 to 300,000 per project. Most of the time, landscaping is designed according to the resort owner's or the architect's preferences. "The role of landscape architects and their importance is still not widely understood by investors or resort owners. Most people think that landscape architects are like gardeners," he said. "But they have to have an extensive background, covering architecture and such fields as botany, they come with a professional background. That's one of the reasons why they charge such high fees."  Landscaping is clearly not only about managing plants; their role could extend to shaping structures such as those by the arrival zone, signage, stone work around the island such as ponds or pools, depending on the scope and leverage that they are given. "Places that haven't been designed by professional landscape architects can sometimes have disconcerting arrangements of trees and plants, there might be a lack of harmony among the elements."  Landscape architecture is thus required to strike a balance between aesthetics and the environment of a particular area.