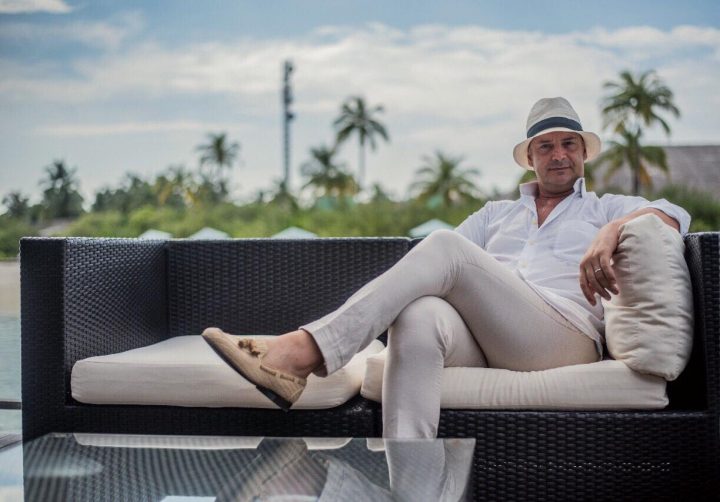 Lorenzo Benvenuti appointed general manager at You & Me by Cocoon Maldives
You & Me by Cocoon Maldives has appointed Lorenzo Benvenuti as the new general manager. With over 27 years of understanding and experience in the hospitality industry in Italy, UK, Argentina, Colombia, UAE, USA and the Maldives, Lorenzo is sure to become a valued leader for the freshly opened chic resort.
Lorenzo grew up working as a cherished part of the family business of various restaurants and nightclubs. His extensive repertoire highlights the conceptualisation of casual and fine dining restaurants as well as working closely with interior designers. He has managed and owned several nightclubs and bars of his own as he got used to the industry.
Additionally, he has worked as a consultant in New York City for the launch of a new concept in South Central Park. Lately, he has been focused on developing F&B divisions from scratch and has proven his excellence in staff handling as well as client rapport.
Lorenzo is not new to the General Manager position. Before his placement at Cocoon, he has worked with Pragma Group in Puro Beach as the general manager as well as the Operations Manager at Cavalli Club Restaurant and Lounge. He also worked as the General Manager at La Cantine du Faubourg in the UAE.
You & Me by Cocoon is the first Bubble Island in the Maldives. Nestled in a remote corner of Raa Atoll in the northern Maldives, the island is a 45-minute, scenic seaplane flight from Velana International Airport or a 20-minute hop on a speedboat from Ifuru Airport. For more information about the resort, visit youandmemaldives.com.