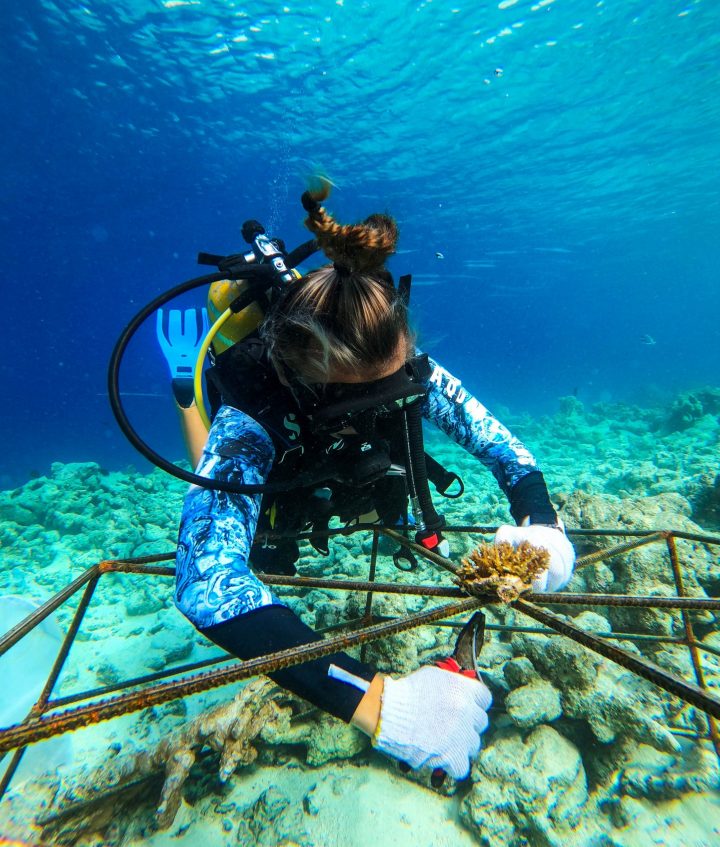 Lti Maafushivaru Launches Coral Nursery Project
Lti Maafushivaru has announced the start of a new marine conservation project. The resort aims to install 20 coral frames within three months, as part of the Coral Restoration Project lead by Lti Maafushivaru Marine Biology Department.
During April 2021, three tester coral frames were installed and placed in various locations around the island's arrival jetty, which is a prime location for snorkelers so guests can see the progress of the frames.
Over the next three weeks, an additional three frames will be installed on a deeper level in front of the jetty, around 12 to 15 meters. The marine biology team will monitor these frames to observe and see which location is most favourable for the coral fragments placed onto the frames. After that, more frames will be built and placed around the area.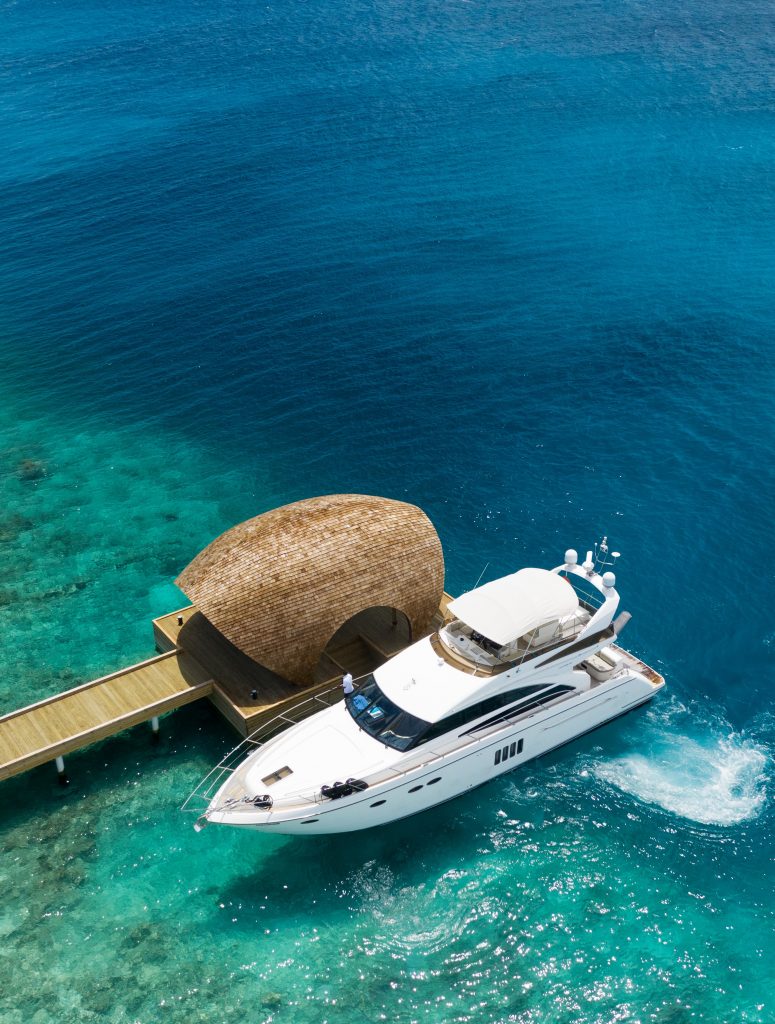 Philippa Darbyshire-Jenkins, Marine Biologist for lti Maafushivaru says "Unfortunately, reefs around the Maldives have really suffered since the El Niño effect that saw a two-degree increase in the oceans water temperature, which subsequently caused corals around the country to bleach. Overall, there was a 95 per cent mortality rate, so it is of most importance to give our reefs a helping hand."
Marine conservation is one of the top priorities at Lti Maafushivaru, a winner of TripAdvisor Travellers' Choice Award 2021. Located in South Ari Atoll, the resort is also involved in different research projects such as Manta Trust, Olive Ridley, Maldives Whale Shark Research Program and eOceans.