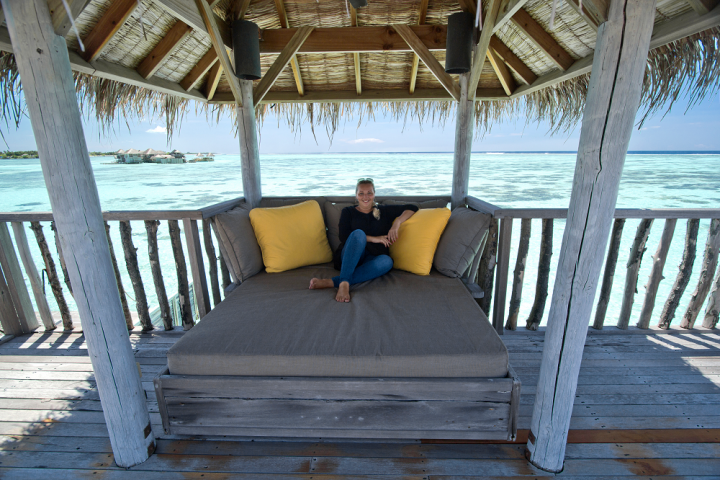 Lucie Mohelnikova, Founder, Other Way Holiday Travel Company
Lucie Mohelnikova founded the Other Way Holiday over ten years ago in Czech Republic. The travel agency and tour operator offers travel to local islands, resorts, combined packages as well as guided sightseeing tours in the Maldives. Lucie is a talented multi-tasker who is involved in every aspect of her business, from being the manager to photographer to business advisor. She has travelled to a total of 139 islands in the Maldives and carries with her a wealth of knowledge regarding the destination.
Hotelier Maldives interviews Lucie to learn more about her company and her experience in the Maldives.
Hotelier Maldives: Could you give us a brief introduction of yourself and your journey in the Maldives?
Lucie Mohelnikova: My name is Lucie Mohelnikova (1981). I grew up alone with my mother in a hotel and restaurant environment, where while studying at a secondary school of economics in the Czech Republic, I have been worked at different departments. From washing dishes, through the room attendant, bartender, waiter to the receptionist. After graduation, I ran a small family business in a smaller town, from where I later went to work in a bar in a larger town. During my life in the city, I went to the Maldives for the first time, and later moved to the capital city of Prague, where I often and happily travelled to relatives since childhood.
After my first trip to Maldives I was in touch with locals I met on my first trip and I started sharing photos from the Maldives on social networks and promoting the destination. Thanks to social media I was slowly growing my contacts in Maldives and I wanted to go to the holiday paradise again, so I started earning extra money for the trip by photographing portraits and weddings. Gradually, the idea arose for me to open travel agency specialized in this destination.
I have been supporting and helping locals with many different projects in the past. From the concept idea, construction side of the guest houses, design of the properties, through sales and advices how to promote their business, to the feedbacks of the properties, resorts, hotels and guest houses. I still help the locals and provide consultations in the field of tourism.
One of my notable successes was in 2021 when I connected a Maldivian fishing company with Czech business men and buyers, which in 2022 bought and started managing a fish processing factory in Maldives.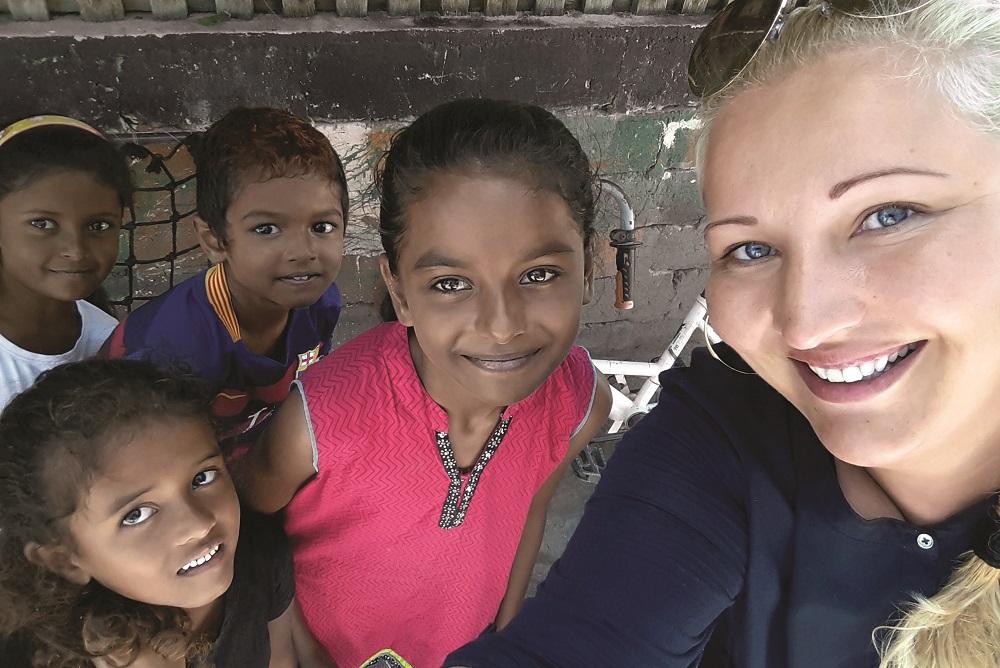 I love destination marketing and promote Maldives under the name "Touch of Maldives" in Czech Republic and Slovakia. Time to time I write an articles about the Maldives for the Czech and Slovak media, and with my knowledge of the destination and photographs I also contribute to various foreign media, but mostly in the Maldives. I cooperated on many projects with different media, magazines, TV's, with filmmakers and participated in charity projects. One of our projects in 2014 was a documentary movie about Maldives "Escape to Maldives", which was done by filmmakers "Escape to Nature", and was supported by Tourism Ministry and MMPRC as well. This documentary movie won many awards in the world. I also organized a charity run in Maldives in 2019 for non-profit organization Peace Run. More about my marketing projects can be found on Other Way Holiday website.
To date, I have travelled 139 islands in the Maldives and have been snorkelling about the same number of the coral reefs in most of the atolls of Maldives. I have travelled the Maldives from the North to the South and Central Maldives several times.
Thanks to my great knowledge of Maldives, in 2021 I held the position of Vice-Consul at the Honorary Consulate of the Republic of Maldives in Prague in Czech Republic. Honestly, tourism suites more to my nature!
HM: Tell us about your travel company, Other Way Holiday.
LM: "Other Way Holiday" was founded by me in Czech Republic in 2012 and it's a little Czech family travel company, tour operator and travel agency, with second home and stable background in Maldives, specialized for tailor made holidays in this tropical paradise. Our specialization is also to combine Maldives with Sri Lanka with stopovers at Doha in Qatar or in Dubai in United Arab Emirates. First we started selling only inhabited local Islands, we have been one of the first worldwide agent to start selling inhabited locals Islands, and later on we added the resorts and safari boats also. Today a lot of information is available on the internet regarding how to traveling to local Islands by own and budget travellers don't like travel agents, so our market has changed and we are happy for that. Since 2019, our productions for the resort became higher than to inhabited local Islands. I can say about 80 per cent of the bookings goes to the resorts and 20 per cent to local Islands.
​​HM: What are your top markets?
LM: Our clients are mainly Czechs and Slovakians but sometimes other Europeans, Arabians and Asians. We made tailor made holiday for many ordinary people but as well for many VIP's, athletes, actors, singers, journalists and TV crews.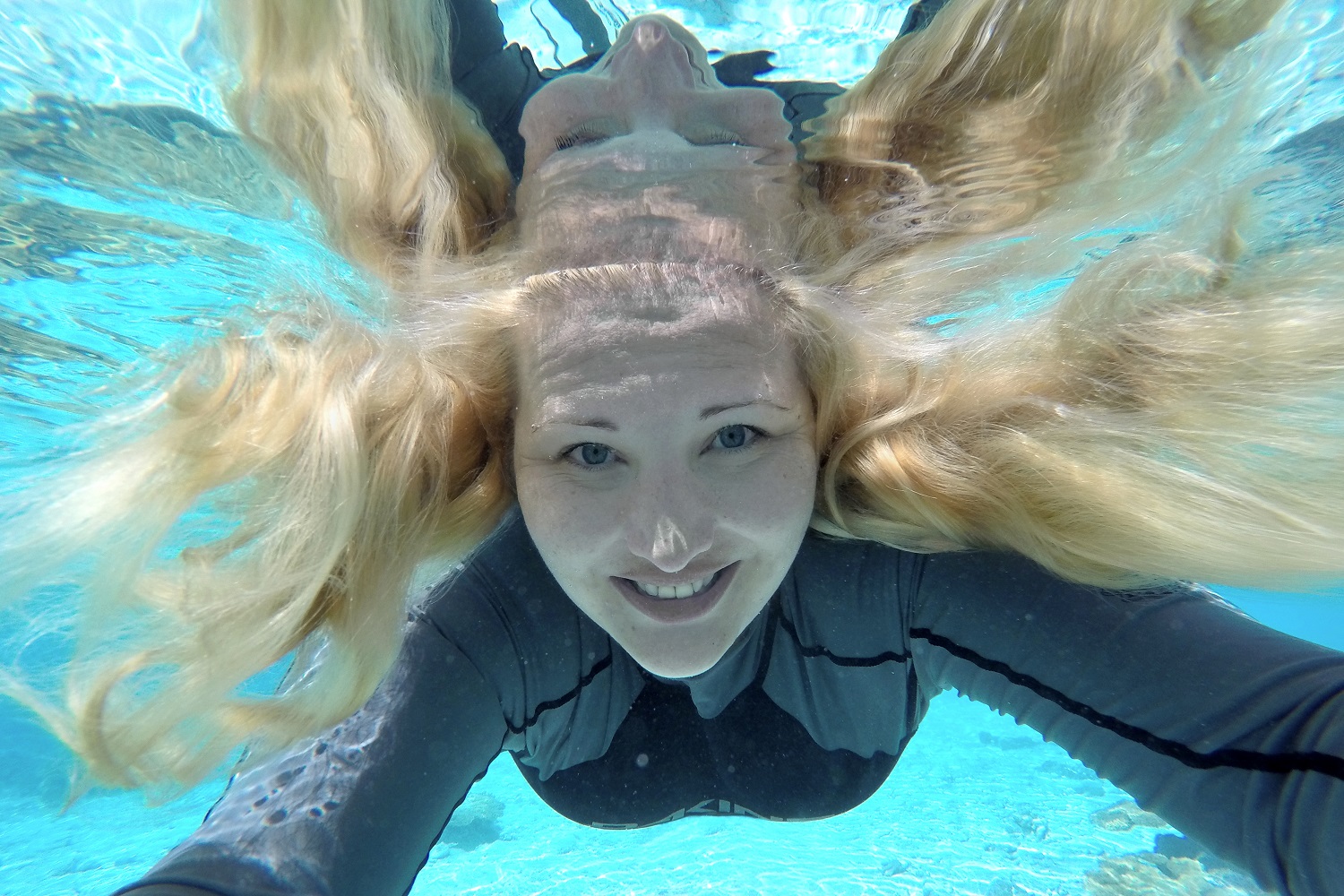 HM: How did you manage through the challenges of the pandemic?
LM: When Covid-19 came, I was in Maldives until the borders weren't closed. I was very happy that I chose Maldives as my second home and destination and that we were closed for less than three months only. It was bit tough till November 2020 but once came main season in Maldives and Czechs and Slovakians start to be tired and angry from our governments and all those restrictions, our turn increased about 200 per cent and 2021 and 2022 was the best years for our travel agency so far. We worked almost 24/7/365.
HM: Explain some travel trends you're currently witnessing.
LM: As I already mentioned, we have been first travel agency & tour operator which introduced combination of the inhabited local Islands and inhabited local Islands with the resorts. During the Covid-19, it wasn't allowed to travel between the islands, so it was hard for our clients. However, now that it's allowed again, we are slowly coming back to this model. Combination of the resorts or safari cruise with inhabited local island or resort is very popular. Although, of course, some people who just want to relax on the beach prefer staying in one island.
HM: How do you differentiate yourself from other travel agents in the Maldives?
LM: I don't compare myself with DMC's and local agents, as we do have in Maldives really lot of experienced locals but I do compare myself and our company with other worldwide tour operators and Czech and Slovakian Travel agents and I can say we are very much in personal touch with our clients, we do a tailor made holidays according the wishes and the budget of our clients. I have been traveling a lot in Maldives and have experiences, from the most budget guest houses, hotels and boats to the most luxury resorts and yachts. Hence, I can recommend the best place for every single traveller according their needs. We do have many repeaters, and many of them became my friends, with which I am hanging out for a dinner with glass of wine or for few beers time to time, to report what is new in Maldives, and what will be the best for their next unforgettable holiday.
HM: What do you love most about the Maldives?
LM: What I love most about the Maldives is of course the nature, doesn't matter if it's below or above the sea. I love the tropical feeling, Maldivian food (especially tuna and coconut – my favourite meal is Mashuni with Roshi, Kulhimas, Mas Riha, Bis riha, Dhaal and Hedhikaa), people, culture and also traditions. I love to stay for few days in inhabited local islands, in the city and in the end as the cherry on the cake at some amazing resorts. Same trips we do for our clients. Like this you can enjoy everything from Maldives. I can't imagine not coming here every year and spending a few months in Maldives, because Maldives is like a drug for me. And not only for myself; for many of my clients, repeaters are also addicted to Maldives.
HM: Do you have any exciting bookings for the future?
LM: In the past years, many Czech and Slovakian VIP's, athletes, actors, singers, journalists, stand-up comedy actors, TV crews and models have travelled with us. We strictly look after the privacy of our clients but what I can mention is, last season the model and director of beauty competition " Miss Czech Republic" Tatiana Makarenko was traveling with us to Fushifaru Maldives. This season famous Czech model Simona Krainova and her family travelled with us to Siyam World. At the moment, we are preparing for the wedding of a famous Czech film producer. At the symbolic wedding will be about 60 guests and half of them are famous Czech actors. Probably worldwide famous actor will join as well but for now, I can't say more.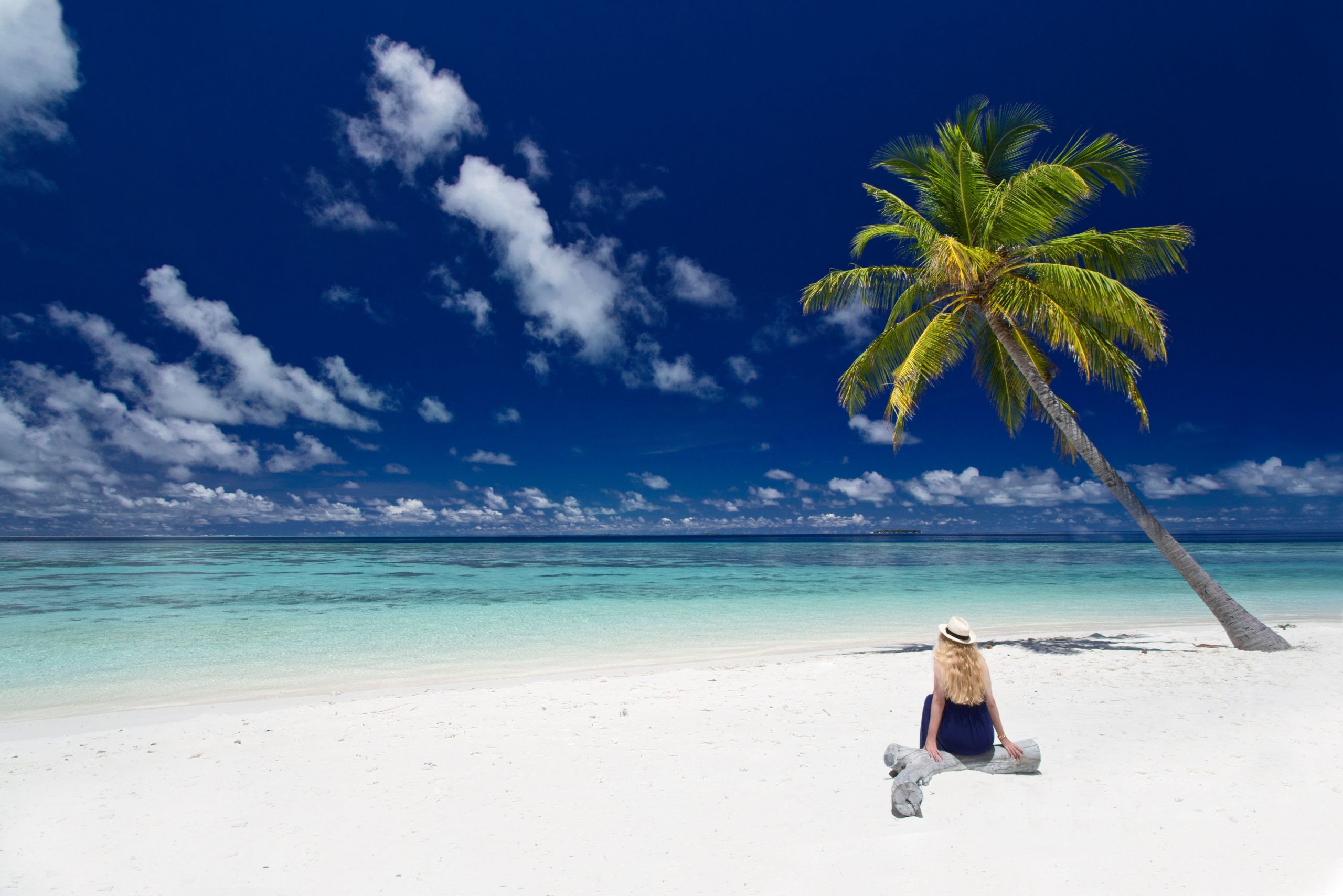 HM: How many resorts and local islands have you personally travelled to?
LM: Since 2009 till now, I have been traveling to 139 islands. Few was uninhabited Islands, about 50 inhabited local Islands and over 50 resorts from the North to the South. The exact numbers and the map to where I have been traveling is currently in the process. I can say, I know Central Maldives better than Czech Republic. I haven't just three Atolls, and it's Shaviyani, Faafu and Gaafu Alifu Atolls. In Addu I just had a very quick stop in the past, so Addu is also waiting to detail exploration. Still, I have to cover lot of from the Maldives. My photo gallery is really huge. About 200,000 photos and many videos to process. Some islands show significant changes.
HM: What's your favourite local island? Tell us why.
LM: My No.1 is Dhigurah in Alif Dhaal Atoll and Fodhdhoo in Noonu Atoll. Dhigurah for its never-ending beach, lagoon, mantas, whale sharks and of course locals. Fodhdhoo for an amazing house reef, uncrowded beach and little population. My top ten also includes Vashafaru and Kelaa in Haa Alif and Fulhadhoo in Goidhoo / Baa Atoll. These islands have amazing beach and lagoon. Amazing for snorkelling is also Lhohi in Noonu atoll. In the past, my second home was Thinadhoo in Vaavu Atoll but it's now more touristic. I liked Feridhoo, Ukulhas and Thoddoo in Alif Alif Atoll in the past also but these islands are also too touristic for me. Laamu Gan and neighbouring islands are amazing to explore. There are new guest houses coming up in the North Maldives in the beautiful inhabited Islands and I am really excited to explore them in the near future.