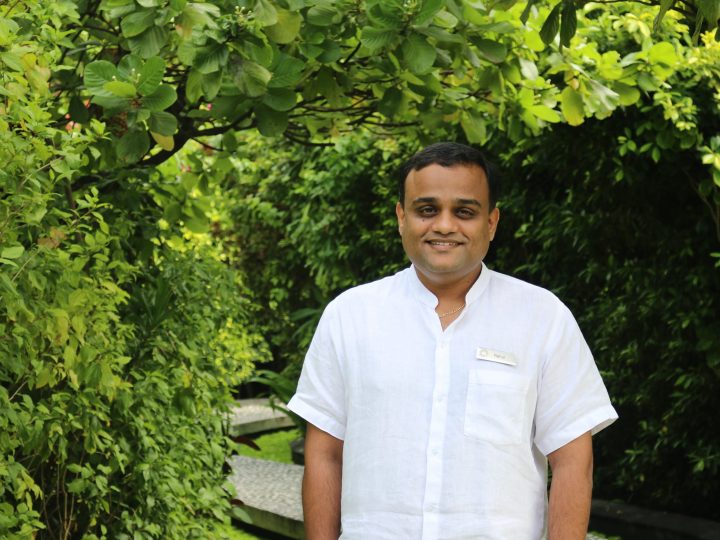 Interview with Dr Rahul Krishnan, Spa Manager, Sun Siyam Iru Fushi
Dr Rahul Krishnan spearheads the wellness experience at The Spa by Thalgo France, Sun Siyam Iru Fushi as spa manager. Charmingly situated amidst lush vegetation, The Spa by Thalgo France is one of the largest spas in the Maldives, featuring 20 treatment rooms, as well as hydrotherapy pools, steam rooms and saunas. Hotelier Maldives interviewed Dr Rahul to learn more about his work and the award-winning spa.
Hotelier Maldives: Tell me a bit about yourself and your career. How did you come to the Maldives?
Rahul Krishnan: I am from the State of Kerala, India – a region that is famed for its Ayurvedic principles, with family background in the holistic medicine from years. I earned my medical, a Bachelor of Ayurvedic Medicine and Surgery, of five and a half years including one year internship at Rajiv Gandhi University of Health Sciences, Bangalore.
My career started sixteen years ago back home. In 2007, I started my career in Maldives as Ayurvedic and Spa specialist. Then joined Sun Siyam Iru Fushi Maldives in 2008 as acting assistant to spa manager & Ayurvedic doctor and has since been promoted to spa manager.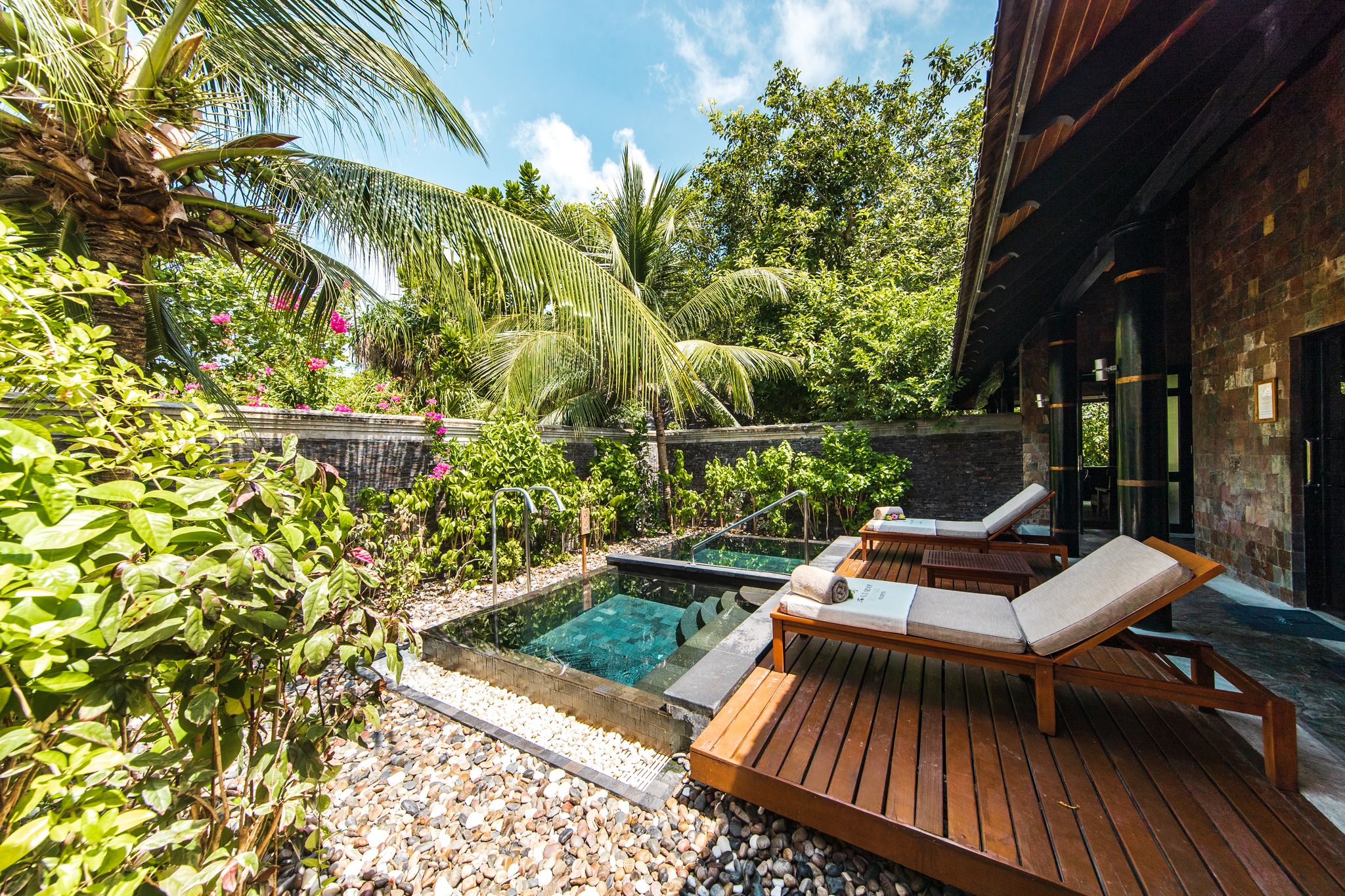 HM: Can you describe a day in your life as spa manager at Iru Fushi?
RK: Always starts with meetings, walking around the spa areas, discussing operational/technical issues if any. It's important to stay connected with the resort operations and the spa team. As we are one of the largest spas in Maldives, it's a big task to keep the area clean and tidy, and to maintain it. So, constant reminders might be required. Our spa is set in a tranquil lush green atmosphere with water bodies by the side of the pathways, all gives a positive vibe to the guests when they visits us, so to maintain it we have to have great attention to details, round the clock.  Then it's time to meet and greet the guests. As I am Ayurvedic consultant too, I might have consultations with guests. Work on new ideas to enhance guest experience, to create strategies to improve sales, small touches to the ambiance of the spa; is a continuous process. Motivating the team, especially when they have excellent guest feedback or an achievement is also a part of the daily routine.
HM: What do you think are some skills and attributes that should be present in a good spa manager?
RK: Spa might not be always a must for all the guests – this should be very clearly understood. We should provide unique and excellent experience to attract the guests. If we create a journey which the guest will never forget, they will return for few more treatments. Such a guest who is loyal to us will bring their families to us, may spread the word with whom they interact. Creating loyalty is important. We always have to have promotions and deals, to market the spa – spa team need to go to the guests and get them to the spa whenever possible through upselling.
Team should be able support the guest in Emotional Wellbeing. Spa is a place to heal the body and mind, and the team should be focused to connect with the guests, show empathy when required. A genuine care with a pampering experience, should be the goal.
Attention to detail is an important factor, it's very important for spa. If you are good with this, you will see everything happening around you and if anything not in order, shall correct it with ease. I am repeating again the word ambiance, since it's very important for healing. A healing ambience is essential for a spa. If you have one, half is done.
Trust of the team is another attribute that you should have. Team will exceed expectations if they trust their leader, if you shoulder them. I believe in empowering the right people, so that guests will have a very quick solution in case of any difficulty.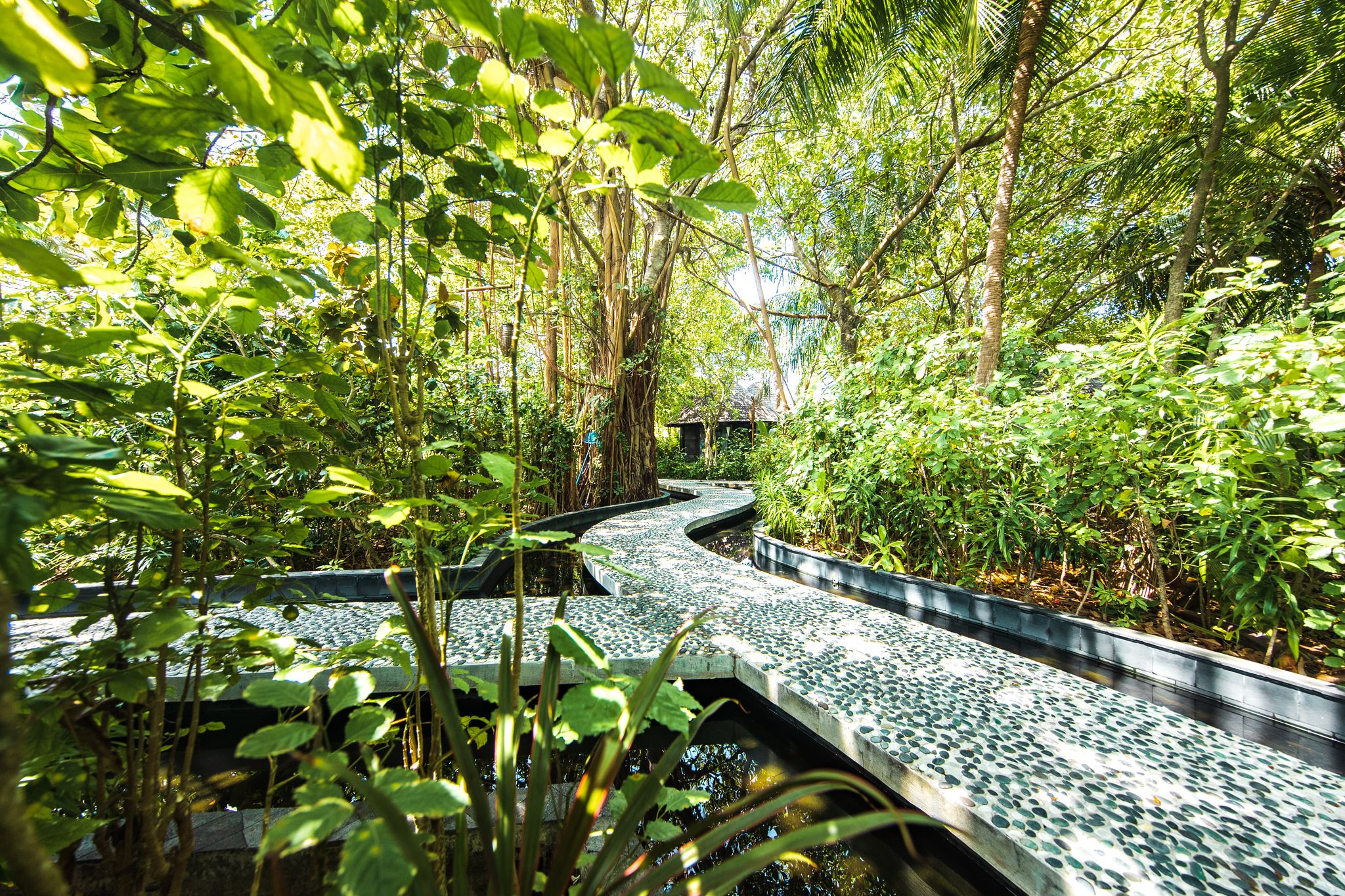 HM: Can you guide me through The Spa by Thalgo France? What are the facilities and treatments available?
RK: The Spa by Thalgo France features 20 individual spa pavilions of double occupancy, each with changing room, rest room, outdoor bath and shower facility. Out of these, two are for Shirodhara (an Ayurvedic treatment), one is dedicated for Chinese Medicine treatments and one is for Traditional Maldivian treatments, designed with respective traditional looks.
The spa complex also features separate hair salon and nail salon, dedicated relaxation lounge, Yoga pavilion, retail boutique, Ayurvedic Doctor's clinic, The Spa Café offering healthy cuisine and two separate hydrotherapy areas featuring sauna, steam bath, hot & cold plunge pools, outdoor showers.
The spa menu offers more than 140 treatments ranging from Thalgo, Classical treatments, Ayurvedic, Traditional Chinese, Traditional Maldivian, Sea Shore treatments, Yoga, Pranayama, Mediation, Pilates, a dedicated kids menu 'Sweet Pea Spa' serving the younger guests. Being in Maldives if you dream to experience few treatments by the shore, then get pampered at Sea Shore Spa Pavilion. The guests benefit from the expert consultations and guidance of the resident Ayurvedic Doctor, Naturopathic Doctor, Yoga Guru, and Fitness Instructor. The fitness center operates around-the-clock, boosting the health of the guests offering guided sessions such as Body Pump, Body Building, Aqua Aerobics and Tennis sessions.
HM: What has been the most popular spa treatment among guests at the resort?
RK: It depends on the person, but shall say Spa Journeys by Thalgo gets to list. Balinese massage is one of the best seller always, Shirodhara from Ayurveda is very popular, and Iru Power Pack goes well with the guests who loves deeper pressure.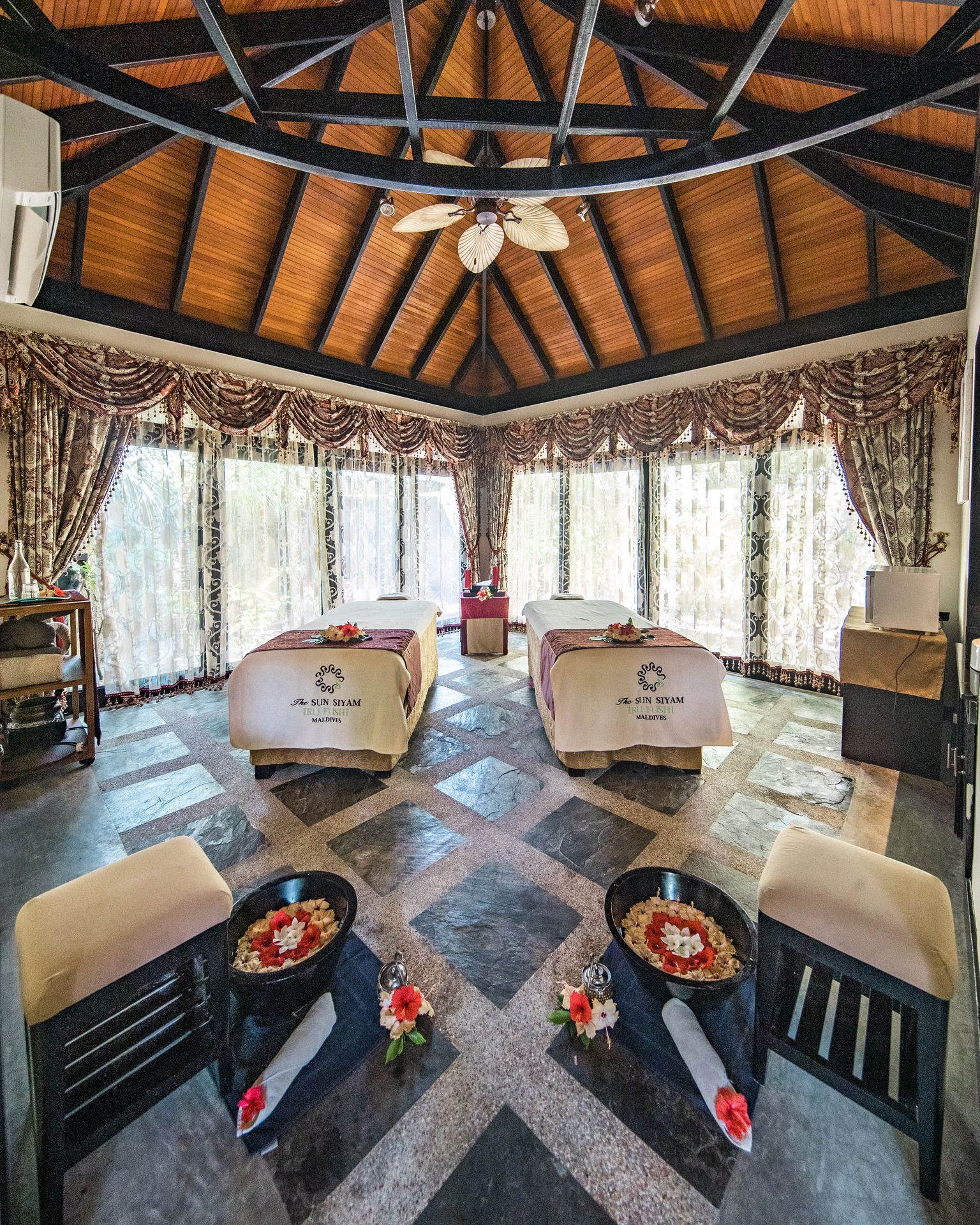 HM: What's your approach towards holistic healing?
RK: Our spa philosophy is 'Discover Nature', we create a holistic guest journey based on the natural benefits of 'organic earth (Ayurveda, Chinese medicine, Naturopathy, Maldivian treatments) and vibrant sea (Thalgo)' incorporating a comprehensive menu of holistic treatments overseen by the resident Ayurvedic Doctor who can prescribe the ideal course of treat­ments based on guests' individual Dosha or energy. In addition, Thalgo products which draw upon the powerful richness and efficiency of the marine universe, are used in a broad range of innovative treatments for the face and body. Thus the team at The Spa, gently guides guests to harmony and happiness through the paths of detoxification and rejuvenation to achieve a proper way of life.
HM: The pandemic has dramatically reshaped traveler attitudes towards health and wellness. What are the changes brought to the spa as a response to this?
RK: Yes. I am not talking about the sanitisation and hygiene, but about the concerns of guests who visits us.
Many are under severe stress, concerned; hoping to revive back. They are here in Maldives, to recharge their energies. More guests are visiting our spa this year compared to 2019, more guests are repeating their visits and more guests are selecting multi day packages. The role and space for wellness tourism is even bigger now. This is the time where the guests who previously considered spa treatments as luxury would now consider it as a requirement. As I mentioned earlier about Emotional Wellbeing, spas should be able to support this as its core goal
HM: As spa manager at Iru Fushi, what do you love most about your job and what are the challenges you face?
RK: It's interesting, motivating. When I see the happy face of a guest after the spa experience, that makes me feel proud of what I do and it inspires me. Maldives is a place with a natural positive vibe, blessed by the nature – you will feel inspired always, working in Maldives is always a pleasant experience. Iru Fushi is my home away from home, I got great guidance, coached from the company, especially from our Group General Manager, Mr. Abdulla Thamheed.
Apart from the usual challenges of the role, now we have to ensure that team members are not mentally down due to pandemic scenario back home, sudden travel restrictions which prevents them from visiting their families and other challenges.
HM: What's your advice to hoteliers aspiring to get to your position?
RK: Be open to learn, learn the basics, you need to have a clear understanding about everything happening in spa. Get proper experience and build your confidence. A lot of opportunities will then open.
Once you are in a role, be dedicated, be honest and trustworthy with the team. Support of the team is the most important factor for the success of the leader and department.