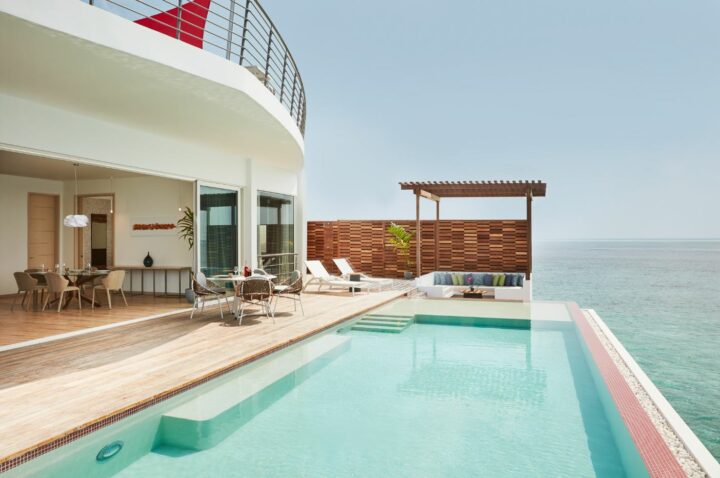 LUX* Resorts & Hotels awarded Best Website 2018 at Travel D'Or Awards
LUX* Resorts & Hotels has been honoured at the 11th edition of the Travel D'Or Awards, having received the 2018 Best Website Award. A great deal of time and effort has been invested in web developments and, for those involved, there's nothing like the satisfaction that comes from external recognition, says LUX* Resorts & Hotels in a statement.
LUX* concentrated on evoking the brand's special atmosphere and personality through its digital platform to emphasise how its resorts and hotels provide holiday experiences that are exceptional. Much of the LUX* team, not least the website developers, seeks to encourage online visits and engagement so that people can plan and book their next stay at LUX* with ease and inspiration.
The user-friendly online platform makes access as easy from a phone as a desktop computer. Innovative features include a new dynamic booking engine which allows guests to book flights, stays and packages with help and guidance from live chat services in French, English, Russian and Chinese. There is also a payment gateway facilitating instant payments, a live social-media stream, guests' comments, explore future openings and much more.
"LUX*'s online distribution is at the core of our commercial strategy. I am extremely grateful to the web development team and online marketing team for all the efforts put into creating our award-winning website, and appreciative of our exceptional operational team for delivering consistently extraordinary guest experiences in each of our resorts," says Julian Hagger, Executive Vice President LUX* APAC Operations & Global S&M.
"It's wonderful to see our team members' work, dedication and innovative ideas recognised in this way. It's this magic which enables us to convey through our website how each of our hotels is so very special."
The homepage now features an atmospheric video inviting guests into the LUX* world and get a sense of just how fantastic the look and feel of each LUX* property is, as well as links to each resort and hotel's landing pages. These display up-to-date images, social media news and feeds from 13 different review and travel websites such as Expedia, Booking.com, Agoda and Google.
For the last 11 years, The Travel D'Or have been rewarding the best communication activities and travel initiatives in the travel industry. The members of the selection committee are high-profile professionals able to identify and appreciate quality and creativity. The criteria for determining the winners include accessibility, referencing, the relevance of content, the originality of the strategy, aesthetics, graphic design and user-friendliness. For more information on Lux* Resorts & Hotels, visit www.luxresorts.com.