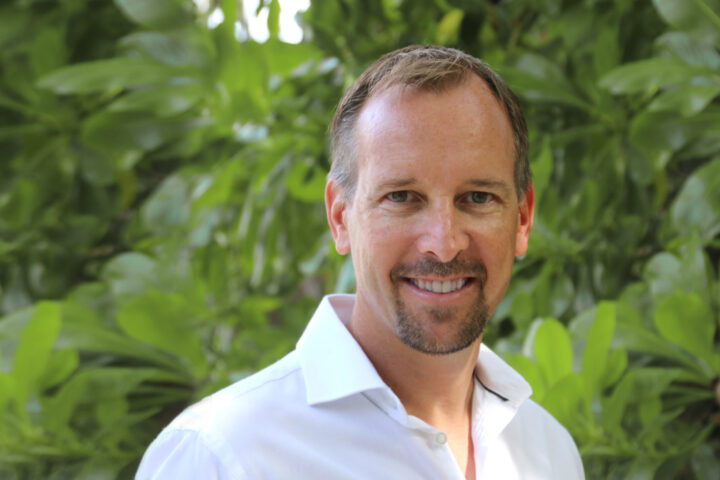 LUX* Resorts & Hotels appoints new Chief Operating Officer
LUX* Resorts & Hotels has appointed Dominik Ruhl as Chief Operating Officer, putting the former Regional Director in charge of the group's properties in the Indian Ocean, Europe and the Middle East.
Passionate hotelier at heart, Ruhl has over 25 years of experience in the hospitality industry. It was in the Maldives that his career path led him to his first General Manager role.
"I believe that adding value to the time our guests choose to spend in our resorts is vital to create not only memories, but trust. That is why we continue to focus on our service culture both in the Maldives and across all the LUX* properties," said Ruhl.
The German national left his country after completing his hotel studies to pursue a hospitality career in the United States. He worked with Ritz Carlton for several years, in Cleveland and at the iconic Ritz Carlton Kapalua, Hawaii. He then joined the Four Seasons Resort, Punta Mita in Mexico before moving to the Maldives in 2000. Ruhl led the management team of 5-star properties such as Hilton Maldives (now Conrad), Mirihi and Anantara resorts to name a few.
In 2010, Ruhl joined LUX* Resorts & Hotels as the General Manager. In 2014, he progressed to the role of Regional Director overseeing the Maldives, Middle East and Greater China.
"His many years of expertise in hospitality operations and his vast international experience will enable Dominik to support our ambitious growth plans as we will open several properties in the next five years," said Paul Jones, CEO of LUX* Resorts & Hotels.
LUX Hotels & Resorts' premier property in the Maldives, LUX* South Ari Atoll is set to re-open in September.
The resorts and hotels in the LUX* portfolio include LUX* Belle Mare, Mauritius; LUX* Le Morne, Mauritius; LUX* Grand Gaube, Mauritius; LUX* South Ari Atoll, Maldives; LUX* Saint Gilles, Reunion Island, LUX* Tea Horse Road Lijiang, Yunnan Province, China, and LUX* Tea Horse Road Benzilan, Yunnan Province, China. LUX* Lijiang and Benzilan hotels are start of a collection of six luxury boutique hotels along an exciting new circuit of distinctive stays allowing guests to discover the legends of the Tea Horse Road first hand.
Other new properties in the pipeline and opening soon include; LUX* Al Zorah, United Arab Emirates; LUX* North Male Atoll, Maldives; LUX* Sud Sauvage, Reunion Island, LUX* Bodrum, Turkey and LUX* Dianshan Lake, China and LUX* Phu Quoc, Vietnam.
LUX* Resorts & Hotels is a member of Lux Island Resorts Co Ltd, which is listed on the Stock Exchange Market of Mauritius and is an affiliate member of GML (Groupe Mon Loisir), a major economic player in the Indian Ocean, leader of the "Top 100" Mauritian companies. GML is active in key sectors of the Mauritian economy, representing a portfolio of approximately 300 subsidiaries and associated companies.
Other properties managed by LUX* Resorts & Hotels are Tamassa, Bel Ombre, Mauritius; Merville Beach, Grand Baie, Mauritius and Hôtel Le Récif, Réunion Island, as well Ile des Deux Cocos, Mauritius, a private paradise island.