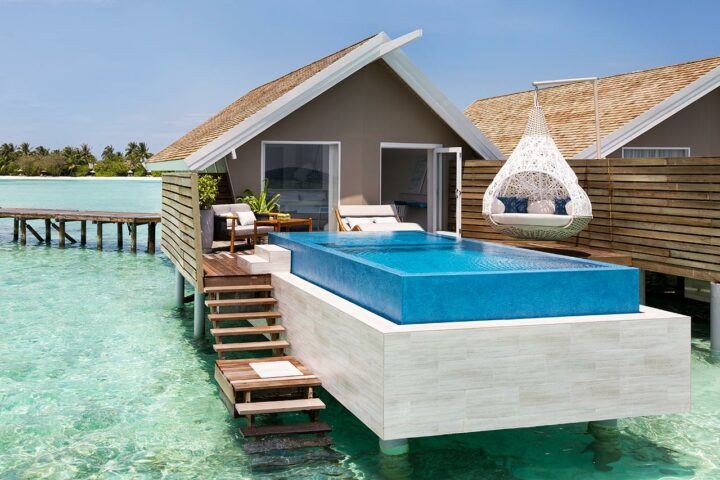 LUX* Resorts & Hotels launches the 'Smile all the Stay' campaign
LUX* Resorts & Hotels has launched its new 2017 advertising campaign with creative agency BETC Paris. The campaign – centred on joy, happiness and time devoted to long, cherished holidays – is themed 'Smile all the Stay'.
"The theme of the advertising campaign is Smile All The Stay, as LUX*'s goal is for guests to enjoy some genuine joie de vivre by keeping in mind that the simplest acts of generosity, connection and guest-care can offer the biggest rewards," says the resort in a statement.
A series of six advertisements represent the fun, dynamic and unexpected atmosphere and lifestyle of LUX* Resorts & Hotels. A bold, stylish, and global campaign is running in publications such as Condé Nast Traveller, Tatler, Harper's Bazaar, Monocle, FT How to Spend It, GQ and Vanity Fair; the images convey the simple, fun, light-hearted holiday moments that characterise a LUX* holiday.
According to LUX* Resorts & Hotels, complemented by social media initiatives on Facebook, Twitter, WeChat, Weibo and Instagram, the campaign reinforces the brand's worldwide positioning and mission of helping people celebrate life and vision of making each matter. Through this, it is communicated that guests will 'Smile all the Stay'.
"This campaign simulates the joy, happiness and smile of a stress-free LUX* holiday. This creative approach enables us to flaunt the values that create our brand's DNA while helping guest celebrate life and enjoy the reasons to go LUX*," says Julian Hagger, Chief Sales & Marketing Officer at LUX* Resorts & Hotels.
The essence of the LUX* brand, communicated through this new advertising campaign is showcased by being fun, light-hearted and surprising; eschewing luxury hospitality's déjà-vu style and traditional feel, and using messages and images suited to a young-spirited audience.
"With a creative territory which conveys a modern, innovative, fresh and premium brand image, LUX* gives a new sense of luxury and hospitality," says Caroline Penillard, Director at BETC Paris.
"This is something very proprietary to the LUX* brand. It's about lifestyle, mood, spirit, and not only about the product. We imagined a campaign to feature the client's aspiration of helping people celebrate life."
LUX* also launched a new online competition with its advertising campaign where participants stood a chance to win a five-night trip to LUX* Bodrum on business class flights by uploading a snap of a picture filled with smiles.
The LUX* brand was founded in 2011 and now that it's established itself as a sophisticated, innovative five-star brand, the intention was to engage with consumers in a more playful tongue-in-cheek way. Lux* South Ari Atoll, located on Dhidhoofinolhu, offers laid-back luxury coupled with the warmth of traditional Maldivian hospitality.
The resort, which is one of the largest in the country, offers a variety of villa categories with infinity pools, and eight restaurants and five bars to choose from. It also offers a dine-around program where half-board, full board and all-inclusive guests can choose from the restaurants and bars.