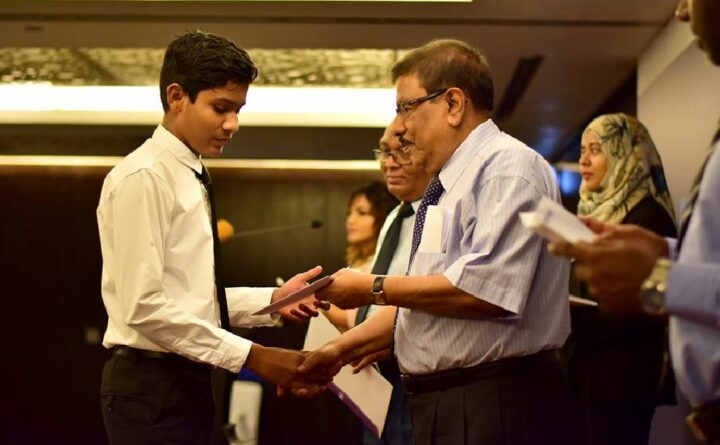 Universal Foundation inaugurates Discover Hospitality programme
Universal Foundation—the social responsibility arm of Universal Enterprises Pvt Ltd—has inaugurated its Discover Hospitality programme, a Certificate III course in hospitality, in partnership with Villa College. The programme was launched with the aim of increasing youth employment in the hospitality industry.
Tourism Minister Moosa Zameer sees such programmes as vital to further strengthen the tourism sector. "Such programmes are very valuable for school-leavers, especially those interested in pursuing careers in the tourism industry. Other tourism operators need to follow suit and introduce more such offers," he says.
The Universal Foundation was officially established in 2013, however, Universal Enterprises has been carrying out different programmes under its CSR initiatives since its inception. "We introduced a scholarship programme a long time ago, which has seen over a 100 complete their higher studies abroad, of which around 30 had been specialist doctors. Currently, there are over 24 students undertaking their higher education abroad through our scholarships," says Mohamed Umar Manik, Chairman of Universal Enterprises.
"Developing local talent to take up the different roles in the tourism industry have always been a key focus for us. Discover Hospitality will be one of our flagship programmes. Industry leaders have sacrificed much to ensure the tourism sector we see today is mature and sustainable. I believe it is time for the youth of the nation to take on the reins and take this industry forward."The six-month programme is accredited by the Maldives Qualification Authority (MQA). "We found that there are many challenges for the youth to enter the hospitality industry. And we aim to provide them with easier recruitment options," says Iyaz Waheed, President of Universal Foundation.
"This programme will enable apprentices to experience a more hands-on approach to learning. And for those interested in furthering their careers, it will act as a stepping stone towards Certificate VI and then a Bachelor's Degree in the hospitality field."
The programme will see Villa College facilitating the theoretical aspects, while the apprentices will get practical training in some of the Universal Resorts; namely Velassaru Maldives, Kurumba Maldives, Baros Maldives, Kuramathi Island Resort Maldives and Maafushivaru Maldives.
20 apprentices are enrolled in the first edition of the programme, while Universal Foundation hopes to see the enrolment of over 30 participants next year. For more information about Universal Foundation and its CSR activities, please visit universalfoundation.org.mv.