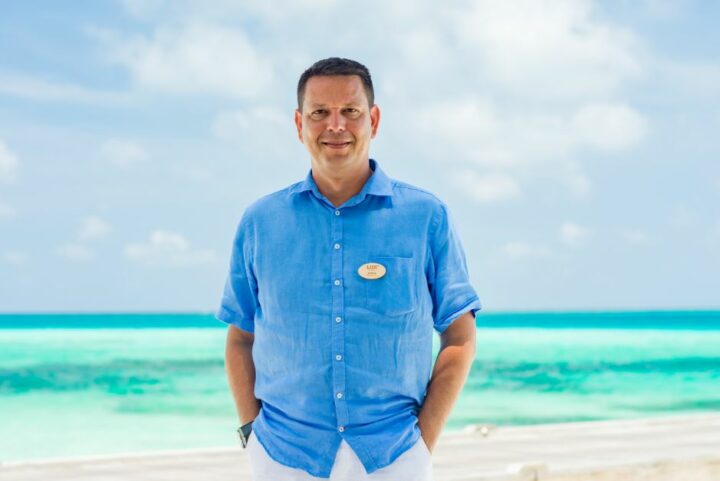 LUX* South Ari Atoll appoints Jonas Amstad as new GM
LUX* South Ari Atoll has appointed seasoned hotel professional Jonas Amstad as the new General Manager of the resort. Born in Switzerland, Amstad brings with him the expertise and experience of a three-decade career in global hospitality.
Since his professional journey began in Beckenried, Switzerland, in 1988, Amstad's career has taken him to Eastern Europe, the Middle East, China, the islands of the South Pacific, and the Indian Ocean, and through a succession of senior hotel roles. Fluent in English, French, German and Russian, Amstad is a true citizen of the world, and has worked in all aspects of hotel management, ranging from food and beverage to operations, and developed an exceptional understanding of the needs, tastes and expectations of travellers from a multitude of cultural backgrounds, according to LUX* South Ari Atoll.
"I am delighted to be given this opportunity to be a part of LUX* South Ari Atoll's Maldives family, which is known and celebrated for the standards of service," says Jonas.
"Driven by a philosophy rooted in traditional Maldivian hospitality, the LUX* team has been doing an excellent job in maintaining the resort's market-leader position since its re-opening in September 2016, recently winning 'Best Hotel in the Indian Ocean' at the World Travel Awards 2017."
Amstad joins LUX* South Ari Atoll from the Shangri-La Hotel in Fuzhou, China, where he held the position of General Manager. Now installed on the private island of Dhidhoofinolhu, his challenge to steer the award-winning resort on its mission to bring the LUX* signature 'lighter, brighter' holiday experience to a diverse international clientele.
"I hope to lead the team to meet new challenges and to consistently provide the highest-quality service to our valued guests," Jonas adds.
As the hospitality landscape of the Maldives continues to evolve rapidly, with a raft of new openings scheduled for 2018, Amstad will take responsibility for ensuring that LUX* Ari Atoll stays ahead of the curve, while enhancing and enriching the guest experience that has earned it a loyal following and a global reputation for excellence.
LUX* South Ari Atoll, offering 193 pavilions and villas, is 25 minutes by seaplane from Velana International Airport during daylight hours; or 20 minutes scheduled-domestic flight with a 10-minute speedboat option available for late evening arrivals.