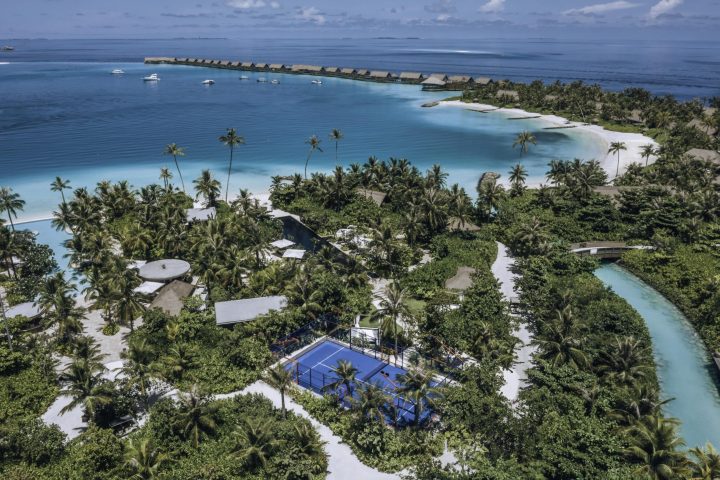 LUX Tennis Partners with Waldorf Astoria Maldives Ithaafushi
LUX Tennis partners with Waldorf Astoria Maldives Ithaafushi from March 1, 2023. LUX Tennis provides world-class tennis services for guests of all ages and levels. Guests can look forward to best-in-class training, delivered by former WTA level coach Agata Baranska, privately or in a group setting.
LUX Tennis provides memorable experiences, on and off the tennis court, with master coaches and ATP or WTA level professionals globally. Operating in over 30 destinations, LUX Tennis was founded in 2017 and is managed by Joan Soler (CEO) and Tony Rajaobelina (COO) who are both former professional tennis players and luxury hotels & resort based pro coaches. The team specializes in providing personalized tennis management services as well as customized programs and requests for their luxury resort partners.
Featured Image: Waldorf Astoria Maldives Ithaafushi Tennis and Padel Courts
Guests of all ages and levels at Waldorf Astoria Maldives can improve their game with technique and strategy or have a fun hit with a tennis pro. Kids can get acquainted with the sport with biweekly scheduled kid clinics. Waldorf Astoria Ithaafushi also offers padel. Guests can learn the basics or bring their game to the next level with LUX Padel Pro.
Guests can learn the unique skills and training routines of champions and LUX Tennis Ambassadors Martina Hingis, and David Ferrer through the five hour Lux Tennis Legend Experience. The LUX Tennis pro will guide guests using exclusive videos of the champions. The package includes exclusive video by the legends, a certificate of completion signed by the professionals, a full and personalized tennis report, and the opportunity to play with Hingis and Ferrer in their respective home countries.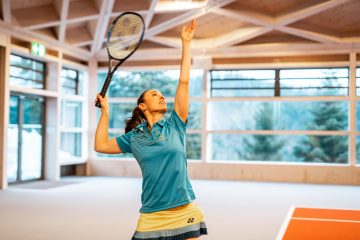 Featured Image: Former world #1, Martina Hingis