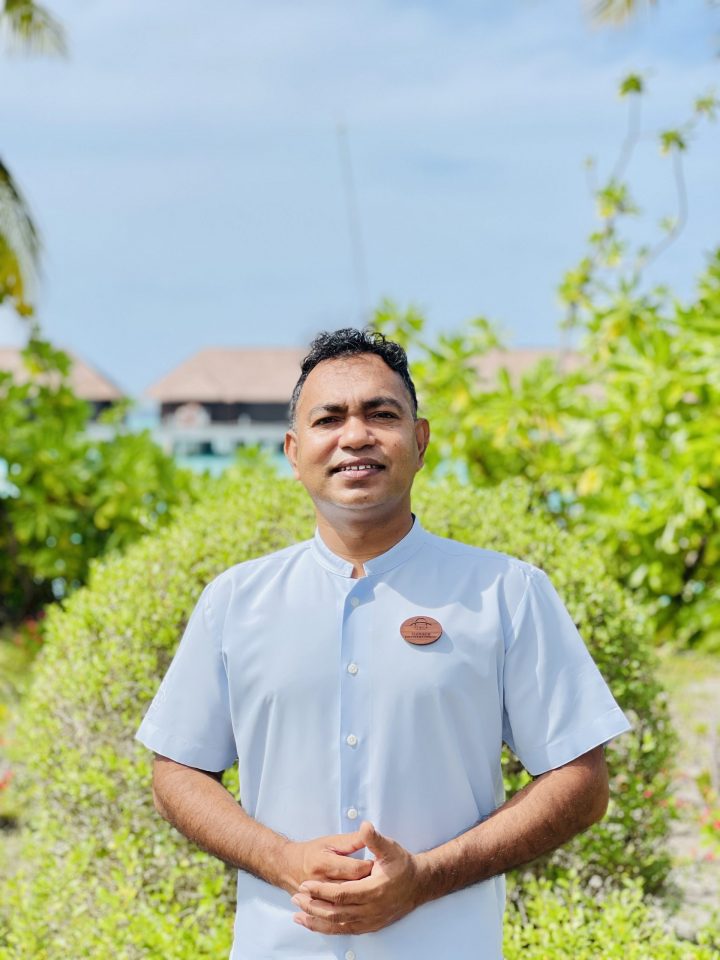 Madheeh Mohamed, Executive Housekeeper, Ayada Maldives
Madeeh Mohamed is the executive housekeeper at Ayada Maldives, a 122-villa luxury island in Gaafu Dhaalu Atoll.  Madheeh began his journey as a housekeeping villa attendant in 1997 and currently carries twenty-five years of experience in the field. He joined Ayada in 2011 and in the past decade, he has climbed up the ladder from being the resort's pre-opening acting assistant housekeeper to the head of housekeeping department.
Hotelier Maldives interviews Madheeh to learn more about his work.
Hotelier Maldives: What are your key duties as executive housekeeper at Ayada Maldives?
Madheeh Mohamed: My key duties include performing all the duties toward cleaning and orderliness. I also maintain Housekeeping and the resort to the best possible state in terms of cleanliness and also keep it at a highly desirable ambience.
HM: What do you believe is the most important skill of a leader/manager?
MM: I can be defined as an enthusiastic, focused, and talented young professional with a keen sense of learning and commitment to work. Innovation and creativity within me and the capability to get the best out of people stand out for me as a leader.
HM: What do you consider as your greatest professional achievement?
MM: I was nominated for Asia, middle east and south African area power 25 Housekeeper Award 2020. I was among the five nominees from the Maldives and got the rank of 24 out of 25.
HM: What would you say is the biggest challenge(s) in your work?
MM: I would say working with the pandemic is the biggest challenge, as we had to run the Housekeeping operation while facing challenge of providing the service for the guest according to our expectation.
HM: Tell us about your work strategies.
MM: Prioritizing between tasks, always being prepared for any worst scenarios by training staffs to other housekeeping areas, advance work planning, setting Weekly; Monthly and Yearly goals and minimizing cost.
HM: What do you love most about your job?
MM: Interacting with multi-national clientele with different preferences, makes you learn and continuously improvement.
Housekeeping is not just cleaning and maintain the cleanliness of the Villa and Resort, but it has given me the opportunity to show my creativity and manage the monthly expenses to ensure that the cost should be in line at the same time. We know basic accounting as we are aware housekeeping does not generate revenue.
Furthermore, I always challenge myself and my team by coaching them what can be better and keep learning new things, this is the element that makes me love my job and my associates.
What do you like to do off-work?
Well I take my off days quite productive, a weekly off is very important for the mental health to rest the body and mind.  Going out snorkeling or fishing works for me just fine.
What's your advice to aspiring hoteliers who wish to become executive housekeepers?
It is not just cleaning; I like to describe it as an ART. I would say there is a future in Hotel industry for those who take the job seriously with positive attitude and hard work you can archive anything.