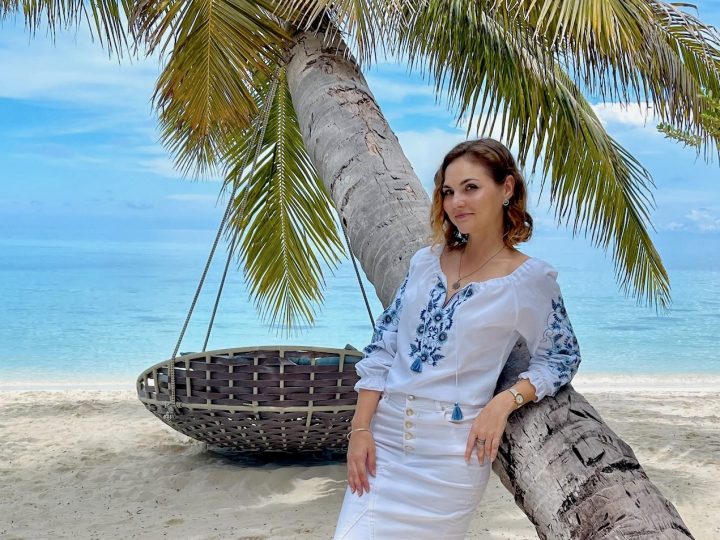 Women in Hospitality: Anastasiya Babenko
Anastasiya Babenko is the Marketing and PR Manager at LUX* South Ari Atoll
Born and raised in Ukraine, Anastasiya began her career in Hospitality almost a decade ago in 2013. Highly skilled in her role, Anastasiya holds a degree in fashion design, hotel management, and economics. When she is not working, she enjoys reading, embroidery, crocheting, and diamond painting. She is currently working on non-profit initiatives while running an online business with her family. .
In this exclusive interview with Hotelier Maldives, Anastasiya discussed her career, which spans almost ten years, and her experiences as a woman in the hospitality industry in the Maldives.
Hotelier Maldives: Give us a brief introduction of yourself
Anastasiya Babenko: I am born and raised in Ukraine, and the Maldives is my fourth country to live abroad after the USA, Turkey, and UAE. It's my second year on the islands, and I must say this place is quite addictive, thanks to relaxed lifestyle, friendly culture, and picturesque settings. I made a lot of friends here and picked up several favourite food staples, which I learned to cook as well.
HM: Tell us about your role at LUX* South Ari Atoll
AB: I am in charge of Marketing and PR initiatives of the resort. I love this job for being a great creativity playground and because days never feel the same. LUX* Resorts & Hotels is a very vibrant brand, always inspiring for new ideas to try, and I am proud to say that we are one of the most 'happening' places in the Maldives.
My overall career journey included roles in front office, recreation, and executive office, but marketing is definitely my favourite place to be. That's the beauty of our industry – there are no limits and plenty of development opportunities around, so you can always find the best place for you. I have three degrees: in fashion design, hotel management, and economics, and all of them turned out handy along the way.
HM: What drew you to the Maldives after holding positions in Turkey and the UAE?
AB: Mainly the desire to try something different and to change the scenery. After years of living in some of the world's busiest cities, a prospective of quiet island life with lack of shopping malls and no traffic seemed very tempting. I am also opened for challenges, and what can be more challenging for a hotelier than living in the midst of an ocean, where a shopping trip means taking a seaplane, most of your suppliers are abroad, and every small event has to be planned weeks or even months in advance.
HM: Throughout your career, who were your biggest inspirations?
AB: I've met many amazing people along the way, so smart and so passionate about their jobs. I was also lucky to work with great managers who taught me a lot. Their stories and experience inspire me to reach for new heights and to keep eyes open for exciting opportunities.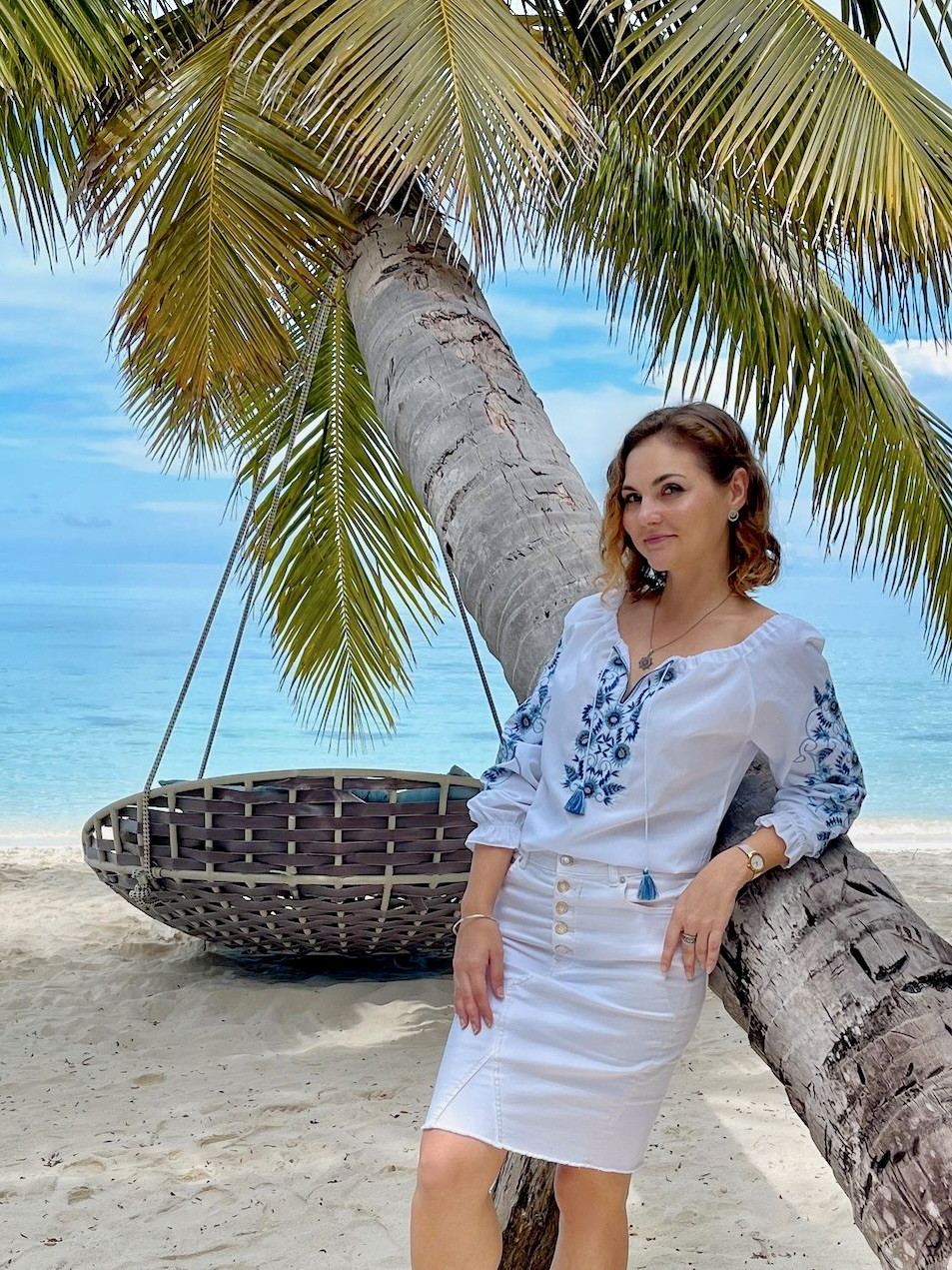 Featured Image: Anastasiya Babenko, PR and Communications Manager, LUX* South Ari Atoll
HM: Over the years, have you encountered any barriers to your success or growth as a female in your field? And what does a woman need in the hospitality industry to be successful?
AB: Not when it comes to my work experience, I guess I've always been lucky with my property teams. I usually notice 'red flags' during the interviews and do not accept job offers if I suspect the work environment is very biased. One of examples I find inappropriate is asking a lady if she has a boyfriend, planning to get married, or wants to have any children soon; especially since men don't have to answer these questions during interviews. Same goes for "single only" packages offered for women at executive positions which says that the company wants to hire you with years of experience but without any family on board. Times change, today there are many wonderful talented women who work to support their beloved ones, including single mothers, so depriving them from moving up the career ladder once they decide to start a family is not really fair.
When it comes to success, I believe that integrity and respect for colleagues, guests, and partners are the keys for both women and men. Hospitality is a social business and depends a lot on teamwork, so not only technical skillset is important but your people skills and level of emotional intelligence.
HM: What has been a key moment in your career?
AB: My first hotel job was as a front desk clerk at a 3-star property in Ukraine, back in 2013. Later I got an offer to join a leisure and entertainment team in a family hotel in Bodrum, Turkey, where I met people who change countries for work all the time. And that's when I realised that hospitality opens doors to endless opportunities for travelling and career growth.
I love my home country, but I am also happy to have a job that allows me to move around the world, and I can't imagine working in any other industry.
HM: Do you have any exciting programs in time for the festive season?
AB: This year we are inviting for a spectacular and vibrant celebration, with our "Glow On" programme and our island shining bright for two beautiful weeks. So many adventures are planned daily for all the guests, from festive cruises to art workshops and wellbeing classes. After such a challenging year, we believe it's time for some pampering and glow-up, to start 2023 refreshed and inspired.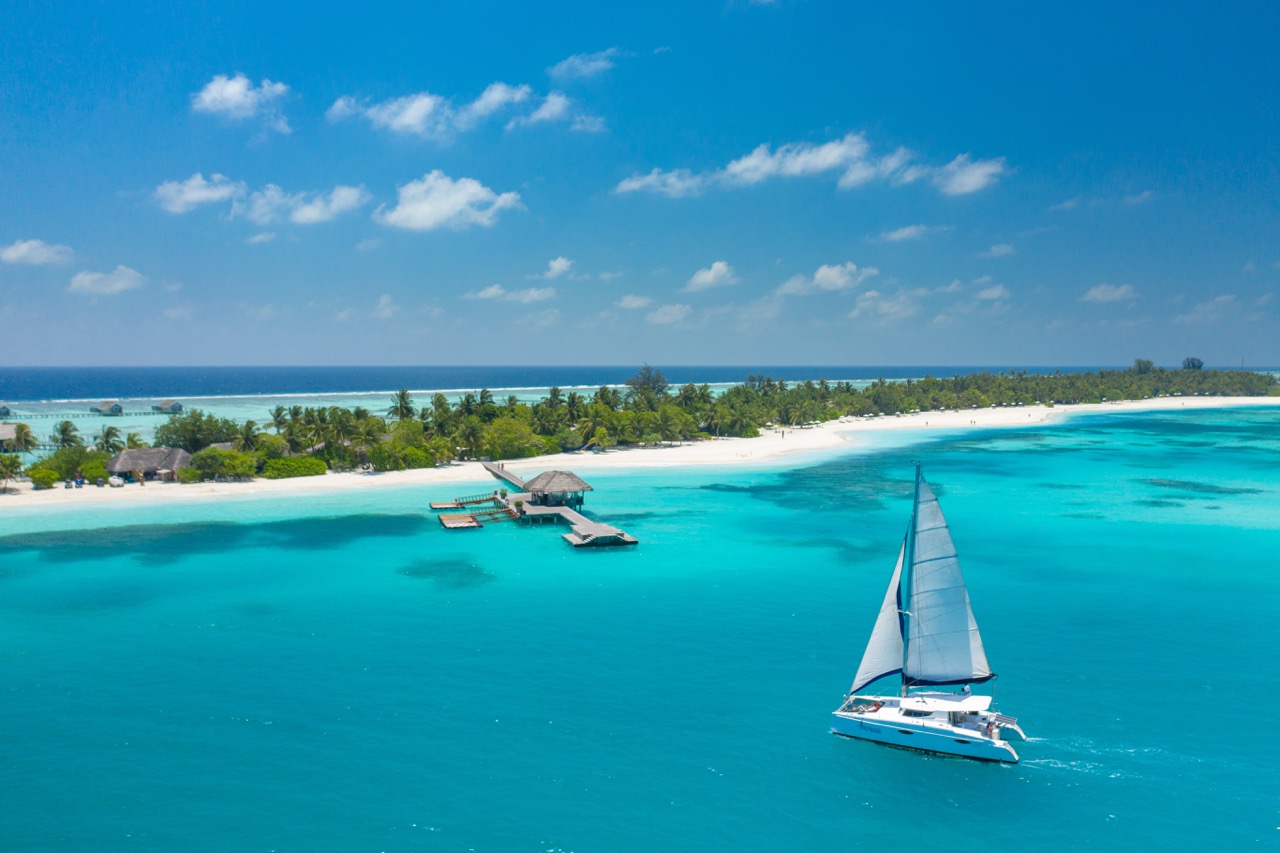 Featured Image: LUX* South Ari Atoll
HM: What is your advice for women who are aspiring to join the industry?
AB: Well, you are about to start a beautiful journey. Give yourself time to learn and grow at your own speed. Respect people around you and smile, and usually you will receive the same in return.
HM: What do you like to do when you are not working?
AB: I enjoy reading a lot, especially when out on a beach. Luckily, there is a great library on our island and enough time to tick off those enormous book lists I've accumulated.
Craft is my second passion: mostly embroidery, crochet, and recently – diamond painting. I am also engaged in a couple of non-profit projects and run an online store for artisans together with my family. So, I am usually quite busy after work, proving that living in the Maldives is not at all boring as it may seem.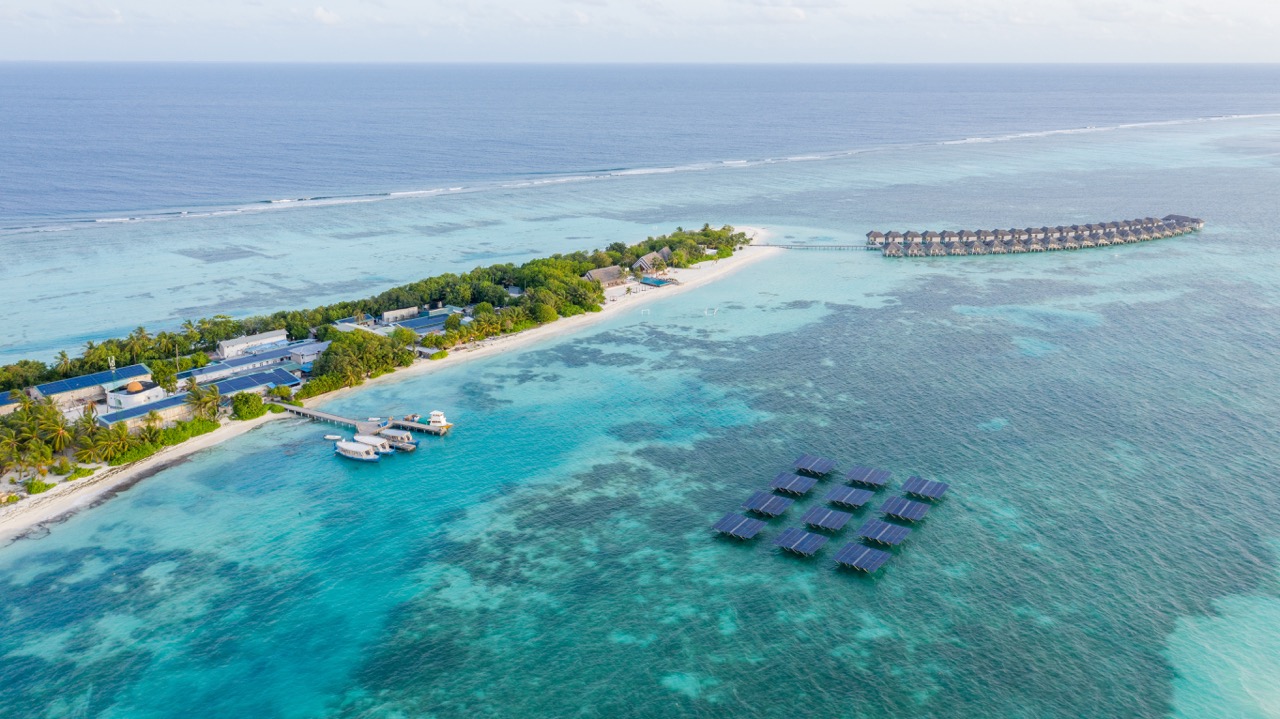 Featured Image: LUX* South Ari Atoll
HM: What opportunities are there for women at LUX* South Ari Atoll?
AB: We have plenty of opportunities for all passionate and talented people, regardless of their gender.