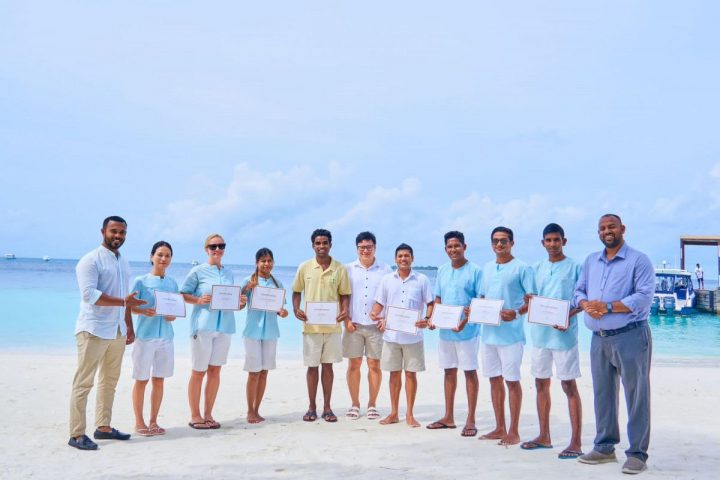 Maldives Butler Academy concludes butler training for Hurawalhi
The Maldives Butler Academy has successfully concluded its Basic Butler Training program at the picturesque Hurawalhi Maldives resort.
The training, led by President of Butlers Academy Mohamed Yamaany and Butler Trainer Ahmed Fazeel, drew the participation of 17 individuals from Hurawalhi Maldives.
Mohamed Yamaany, boasting over two decades of hospitality experience in the tourism sector with various global hotel brands, presided over the programme. The training covered essential butler modules, including grooming and deportment skills, stress management, service etiquettes, and more.
Hurawalhi Maldives provided positive feedback about the training program conducted by the Butler Academy. This success points toward a growing trend of the next generation of butlers in the Maldives benefitting from exceptional training through the Maldives Butler Academy.