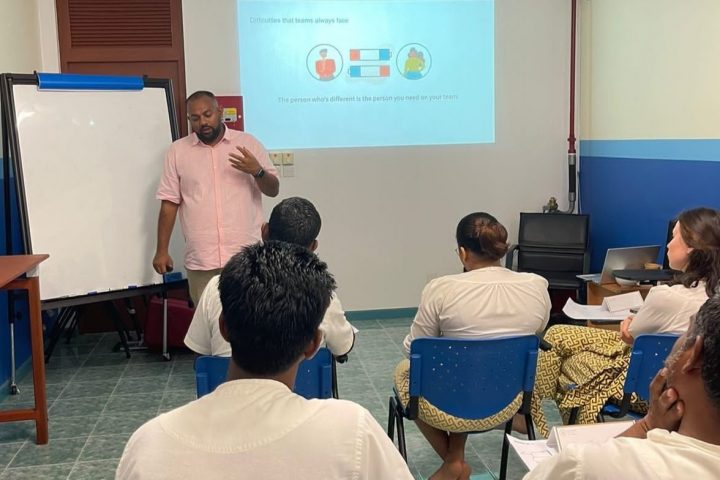 Maldives Butlers Academy trains butlers at Dusit Thani Maldives
The Maldives Butlers Academy has recently completed its specialized Basic Butler Training program at the luxurious Dusit Thani Maldives resort. Led by Mohamed Yamaany, the president of Butlers Academy and a seasoned hospitality expert, along with Dr. Hussain Sunny Umar, an accomplished academic and entrepreneur, the training marked a significant step in shaping the next generation of butlers.
Mohamed Yamaany, drawing upon over two decades of experience in the global hospitality industry with various renowned hotel brands, spearheaded the program's instruction. Dr. Hussain Sunny Umar, a multifaceted professional with 15-plus years of expertise in media, tourism, business management, public relations, marketing, and event management, provided invaluable insights and guidance to the aspiring butlers.
The training program, held at Dusit Thani Maldives resort, saw the participation of eight dedicated staff members from the resort. Over the course of the training, these individuals delved into crucial and fundamental butler modules, covering topics such as grooming and deportment skills, stress management, and service etiquette, among others.
Feedback from Dusit Thani Maldives regarding the training program has been overwhelmingly positive, underlining its success and effectiveness. The resort's endorsement of the program has created a positive outlook for the future, with the expectation that more aspiring butlers in the Maldives will receive exceptional training through the Maldives Butlers Academy.