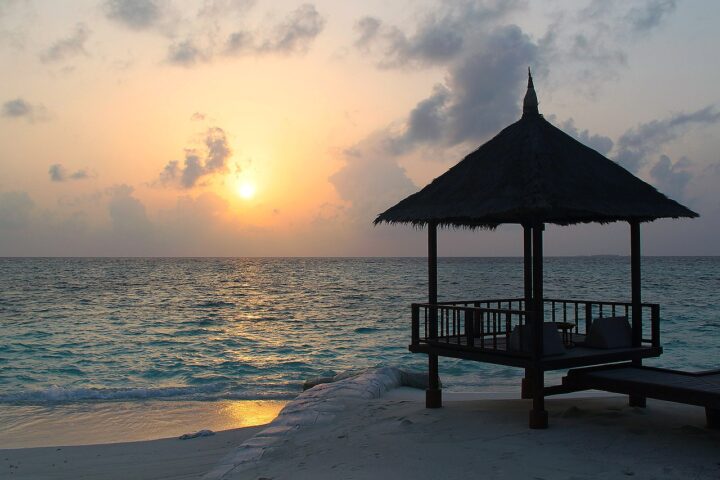 Maldives honoured with multiple HolidayCheck Awards in 2018
Four Maldivian resorts won The HolidayCheck Gold Award 2018. The winners are Kuramathi Island Resort, Kuredu Island Resort & Spa, Meeru Island Resort & Spa and Reethi Beach Resort.
Eight other resorts also won the HolidayCheck Award this year. The winners include Holiday Island Resort, Embudu Village, Fihaalhohi Island Resort, OBLU by Atmosphere at Helengeli, Robinson Club Maldives, Summer Island Maldives, Vilamendhoo Island Resort & Spa and Veligandu Island Resort & Spa.
The HolidayCheck Award is an annual hotel award that selects the most popular hotels in a specific region. The HolidayCheck Award 2018 was based on more than 900,000 guest reviews. The selection is based purely on the published ratings. The reviews considered for the award were the ones published on HolidayCheck between December 1, 2016, and November 30, 2017.
In 2018, a total of 705 hotels in 38 countries and 142 regions looked forward to an award – 99 of which received the Gold Award. The minimum criteria for the HolidayCheck Award are a recommendation rate of at least 90%, an overall rating of at least 5.0 suns, at least 50 reviews from real travellers last year and no violation of the HolidayCheck Code of Conduct during the period under consideration.
The popularity ranking, an algorithm that compares the number of ratings, the overall rating and the recommendation rate, determines that the hotels that meet the minimum criteria are the 10 most popular hotels in each region.
HolidayCheck is a renowned German travel review website that is available in 13 different languages and is one of the strongest neutral quality web pages in the world, particularly used by German-speaking travellers. To see the full list of winners please visit holidaycheck.de/holidaycheck-award.