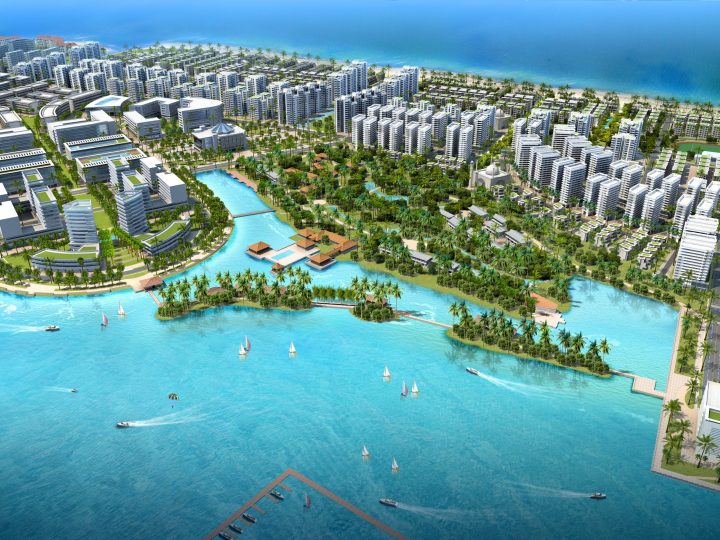 Sun, Sand, Sea and City
HDC proposes development of a tourism island.
Hulhumale
From the blue waters across the coast of Male' rose a city like nothing we've ever seen before. A city that brought hope, and a promise of a bright future. The city of Hulhumale' was the answer to enable urban expansion and to bring some relief to the overcrowded city of Male', which had already become one of the most densely populated cities of the world.
An ingenious feat of engineering that has taken immense planning, this was a project of epic proportions. Millions of cubic meters of sand were pumped from the seabed, to raise an island from the blue.
This is a city designed to cope with the rising sea levels and has incorporated a number of precautionary measures to mitigate flood risks from intense rainfall during storm surges. This was the first time urban planning had been brought to the forefront, with the vision of creating a sustainable city.
The first few hundred settlers arrived on the island back in 2004. Since then, the population has grown immensely, with phase l of the Hulhumalé project currently housing nearly 57,800 people with a maximum cap of 92,000. Phase ll will have a capacity of 117,000 people, and the development has incorporated an impressive level of urban planning paving the way for a future of enhanced urban living.
The Project
The Housing Development Corporation plans to develop a multi-hotel tourism island, north of Hulhumalé phase two. The island itself will be detached from the mainland via waterways and linked with the population centers through two bridges. The island's connectivity with Male' city and the country's main international gateway Velana International Airport gives the project a strategic competitive advantage and adds great value for both residential and commercial investment opportunities.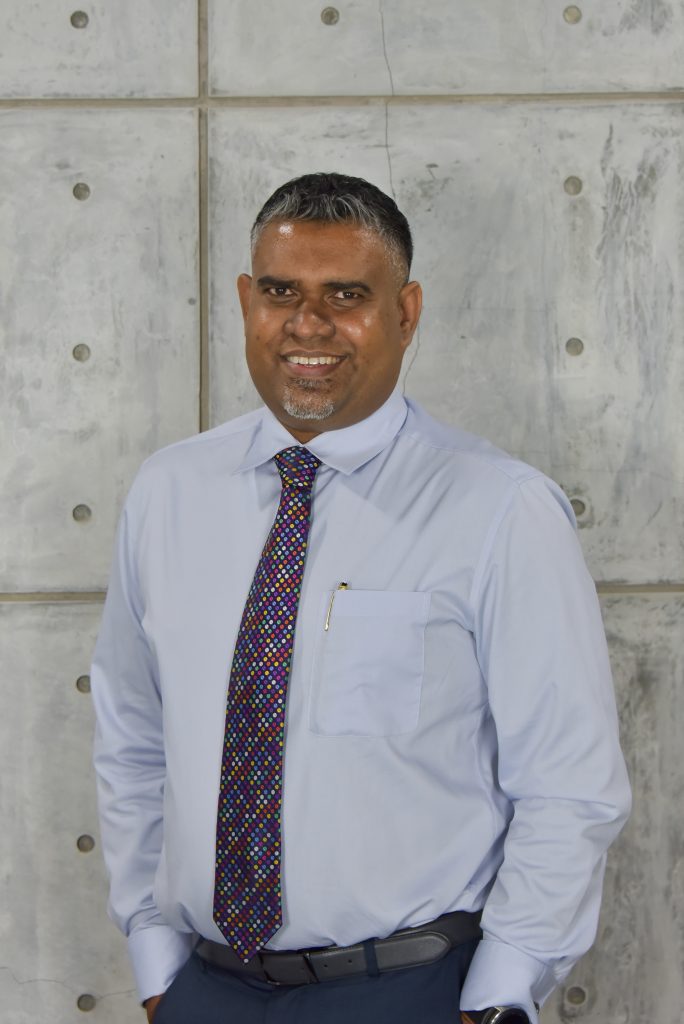 The Concept
Situated in the heart of the Maldives, the proposed tourism island will take center stage in introducing urban tourism to the country and will complement the upcoming institutional developments in the city of Hulhumalé which include it's Commercial and Financial districts. The tourism island itself will be supported by a wide range of additional facilities such as the cruise terminal, yacht marina and water theme park. All of these additional components will work together to take on a more integrated and holistic approach in creating a more diverse tourism ecosystem. Following a year of unprecedented economic disruption, creating diversity will be key to fostering a more resilient industry and establishing commercial stability. This ambitious project will also be a massive catalyst in creating hundreds of jobs opportunities for all.
The Island
Celebrating the very best of what the Maldives is known for, this will be a complex offering unrivalled resort and leisure experiences. An idyllic tropical getaway intertwined with Maldivian designs showcasing the essence of local culture and contemporary urban living, the vision for this project is to create a destination that is alluring for both tourists and investors alike.
The island will feature a wide range of hotels and resorts, each with its own distinct identity and refined amenities to take vacation experiences to the next level. When it comes to dining, the selection of culinary experiences will be limitless and unparalleled. From barefoot casual to world class fine dining, the island will offer a plethora of culinary adventures like no other.
The proposed project will have a huge focus on sustainability, with numerous urban green spaces, parks and recreational areas that will nurture community wellbeing and enhance the overall livability of the island space. The island will also offer a park and ride facility as an intraisland public transportation system alongside electric vehicles in the tourist zone which will alleviate pollution and congestion.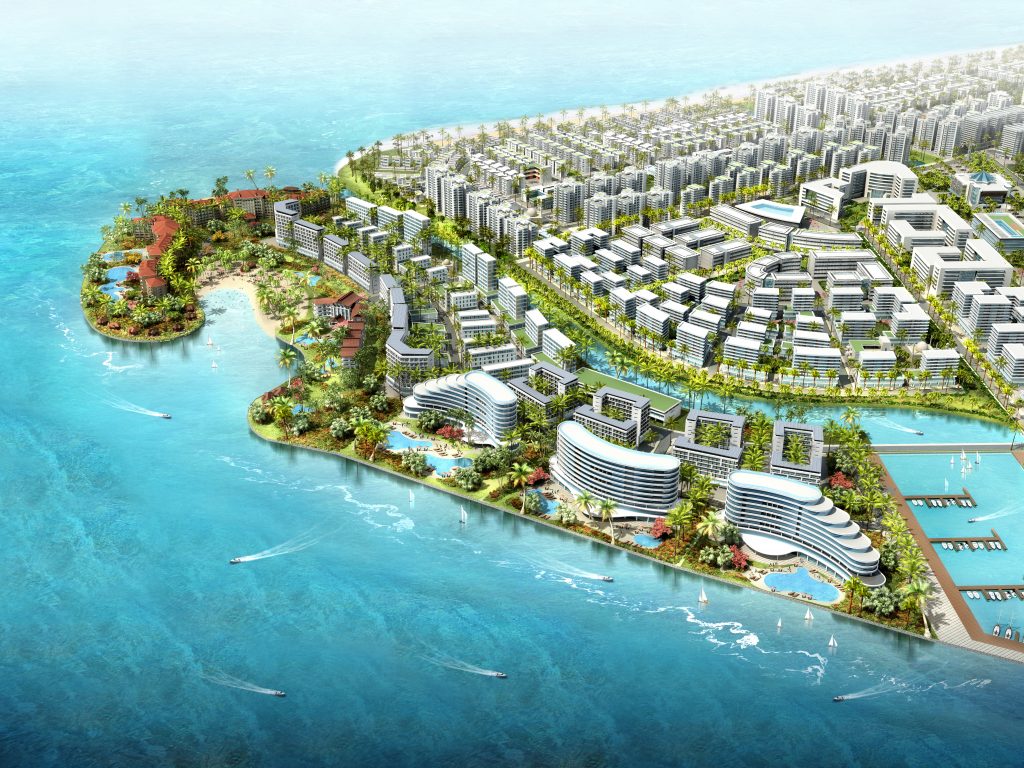 Economic Benefits
As the country's population is shifting from rural to urban areas and we are now seeing significant clusters within the greater Male' region, this project is anticipated to serve as a crucial catalyst in creating massive number of jobs across a wide spectrum of specializations from construction, service fields to hospitality. With the potential for a massive spin-off effect across various industries on an unprecedented scale, this will be a project of transformational nature and is expected to bring forth immense socioeconomic benefits to the region.
Another important highlight of this project is its ability to cater to a huge diversity of travelers, from beach vacationers, digital nomads, city explorers to even global residents looking for high end residential assets or holiday homes. This opens up a whole new set of opportunities for the communities and local businesses to explore.
HDC also believes that there is a great potential for the island city in an important transit hub in the region. As a highly integrated and complex urban ecosystem with a wide range of experiences and offerings interconnected, the tourism island will be a highly attractive destination where guests can experience nearly all that we have to offer in one place.
"We are driving our smart city initiatives in a very holistic manner – as we believe that the true growth of a smart city would be guided firstly, by its residents followed by businesses, visitors and investors"
Investment Opportunities
With a plethora of cosmopolitan projects in the pipeline to support the development of the greater Male' region, Hulhumalé remains in the forefront in realizing the vision of smart and sustainable waterfront cities in the region. There has been a great focus on the planning of this mega project. With thorough research and an in-depth understanding of both the local and global tourism market, the land use plan for the tourism island has now been finalized. Currently the HDC team is heavily invested in developing the Tourism Island website, 3D modeling and rendered walkthroughs for the benefit of the public and potential investors.
The projects which will be given greater priority are the commercial zones, Guesthouses, Serviced Apartments and Hotels. The commercial areas, Guesthouses and the Serviced apartments have a schedule of 24 months for completion, with the mid and upscale hotels expected to be completed within 5 years once the construction starts. HDC has established a simple and straightforward proposal method for parties interested to invest in Hotels, Guesthouses and Serviced Apartments whereby you can submit an expression of interest following the guidelines and format provided on the official HDC website.
The island will also be home to a wide variety of world class dining facilities, retail centers and branded shopping outlets. Allocation for these facilities will be done through dedicated agents. HDC will soon be announcing Requests for Proposals (RFP) for the allocated land spaces dedicated for commercial use and guesthouses.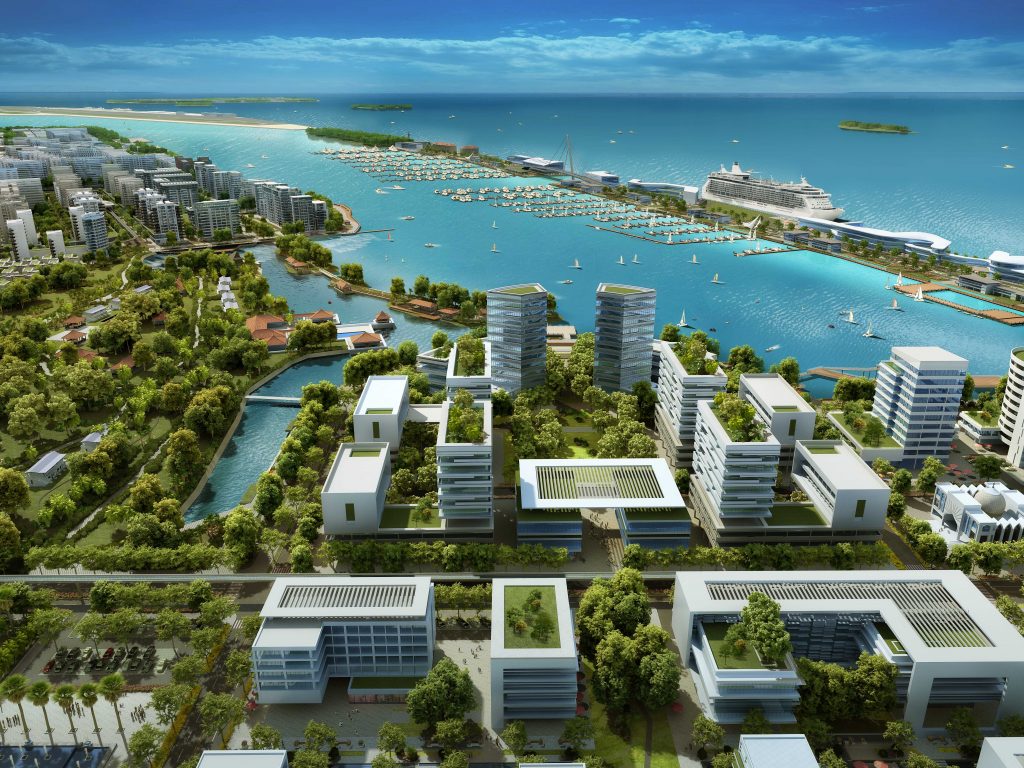 The Vision for Hulhumale
"We envision Hulhumalé to become a city that creates novel economic opportunities in the Maldives, with our people in mind, while building global partners and international connections in the process who will collectively work with us in realizing this shared vision" explained Mohamed Jaish Ibrahim, the chairman of the HDC board of directors. "As a planned city and one of its kind in the country considering the scale and the unique developments it houses, we focus on maximizing the use of land that we have in Hulhumalé, in line with economic and environmental efficiency and a core strategy of building a quality standard of living for this generation and those to come."
Building a city for the future
The vision for the city carries strong themes of digitization and transformation, fostering an environment that nurtures and promotes innovation and economic evolution. Speaking about their smart city initiatives Jaish said "We are driving our smart city initiatives in a very holistic manner – as we believe that the true growth of a smart city would be guided firstly, by its residents followed by businesses, visitors and investors. In all aspects of our smart city planning, we actively engage with the public, for example with our 'Mansa' platform for discussions on smart city projects and building a smart population. Such discussions have provided us with the insight and backing into facilitating innovative plans such as the implementation of an Open Access Network and utilizing smart technology and data, paving way for economic evolution, digitalization of services, enabling e-commerce and the creation of solutions to transform a number of social, economic, environmental challenges in our society". To further accelerate virtual connections, they have also introduced digital chatbots, Mithuru (meaning friend in Dhivehi) for contactless assistance and access to a wide range of information related to HDC's projects and initiatives.
"Achieving sustainability or successfully creating a smart city cannot possibly have a set deadline but will rather be an ongoing journey for us," Jaish Ibrahim said. "This journey continues for us, while we persist in seeking smart solutions to overcome the inevitable challenges of creating a megacity in a small island nation."
About HDC
Founded in 2001, the Housing Development Corporation (HDC) is a fully state-owned enterprise that has been assigned as the master developer, regulator and planner of Hulhumalé, the largest and most ambitious urban development project the country has ever seen.
Charged with piloting the design-build construction of all of the city's developments, HDC undertakes projects across multiple facets of industry, from hospitality, recreational, commercial to residential in nature. HDC is driven by a national vision in developing and fostering urban spaces that are safe, resilient, sustainable and most importantly that which embraces enhanced urban living.