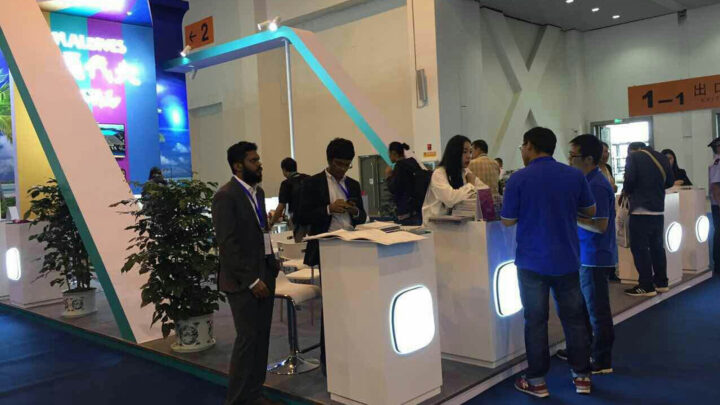 Maldives participates in the 4th China-South Asia Expo 2016
Maldives Marketing and Public Relations Corporation (MMPRC) together with the industry participants are taking part in the China-South Asian Fair 2016.
This year, the Maldives takes part in the fair as the 'Country of Honor.'
The fair which began yesterday will run until the 17 June 2016 at the Dianchi Kunming International Convention  and Center in Kunming, China.
According to the MMPRC, "This year's fair exhibits over 8,000 exhibitor booths, and expects millions of visitors throughout this 6 day expo. This expo is a great platform for traders, investors and tourism experts to showcase their products and exchange business."
The Maldivian delegation this year consists of more than 100 officials including government officials, industry partners, performers, craft makers, chefs, artists and painters.
Since August 2010, China has positioned itself as the top market to Maldives, with an arrival of 104,106 tourists arriving to the country up till April 2016.
The expo is a great platform for countries such as the Maldives to gain some exposure within the travel industry as this is the biggest expo that takes place annually in Kunming, attracting travel trade, investors and professionals from all sectors to exchange business.