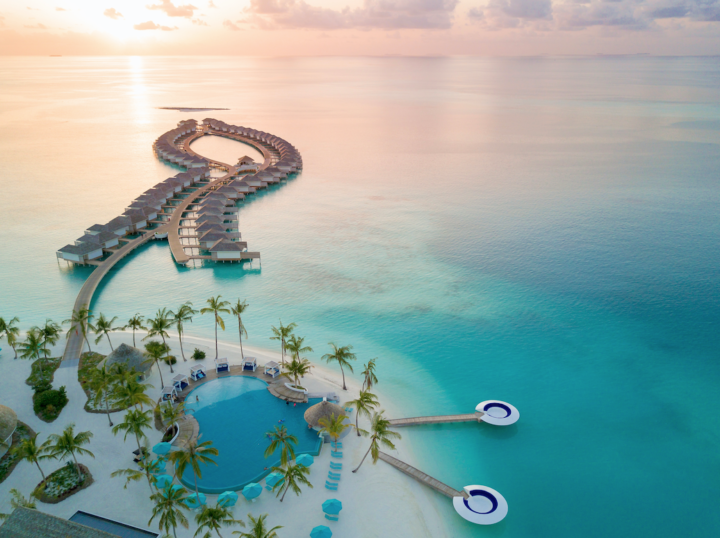 Maldives secures fourth place among world's most coveted 'old money' destinations
Maldives has secured its place among the most popular "old money" destinations in the world. According to a recent study conducted by SlotTracker.com, the Maldives ranked fourth in this exclusive list, based on an analysis of over 400 million Instagram hashtags.
With an astounding 12,777,931 Instagram hashtags, the Maldives outshined its competitors and secured its position well ahead of the 15th ranked destination, Cannes, which had a significantly lower count of hashtags. This puts the Maldives ahead by a remarkable 56%.
The most popular "old money" destinations in the world:
Paris, France
Morocco
Jamaica
Maldives
Kenya
Florence, Italy
The Maldives is renowned for its exclusive resorts and private water villas, making it an ideal destination for those seeking a luxurious escape. The timeless natural beauty, combined with high-end accommodations and a variety of water-based activities, adds to the allure of the Maldives. Visitors are captivated by the tranquil and sophisticated atmosphere that the Maldives provides, making it a coveted destination for discerning travellers.
The concept of "old money" or "quiet luxury" has gained popularity, particularly on TikTok, with the hashtag #oldmoneyaesthetic amassing over 2.5 billion views. This trend encompasses a sophisticated and understated style, free from overt displays of wealth. From the fashion choices of celebrities like Sophia Richie to popular shows like "Succession," the "old money" aesthetic exudes refinement and elegance.
To understand which destinations epitomise this refined lifestyle, SlotTracker.com embarked on a comprehensive analysis of Instagram hashtags. Their research encompassed a wide range of enchanting European cities and exotic havens in the Caribbean. These destinations offer unparalleled experiences of luxury and exclusivity, continuously captivating travellers from around the world.
The recognition of the Maldives as the fourth most popular "old money" destination underscores its status as a prime choice for those seeking refinement and sophistication in their travel experiences. With its stunning landscapes, opulent accommodations, and serene atmosphere, the Maldives continues to attract discerning travellers looking to indulge in the epitome of luxury.
As the world reopens to travel, the allure of the Maldives remains strong, and its position as an elite "old money" destination further solidifies its status as a must-visit location for those seeking the utmost in elegance and exclusivity.