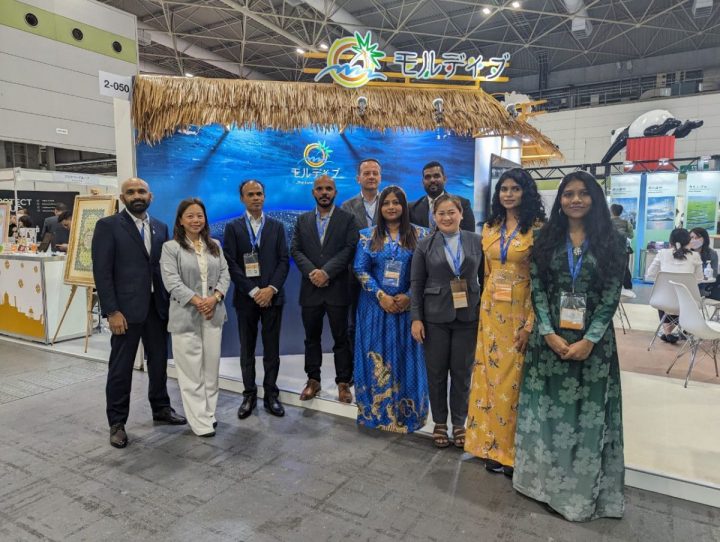 Maldives showcased at Tourism Expo Japan 2023
Maldives Marketing and Public Relations Corporation (MMPRC/ Visit Maldives) took part in the Tourism Expo Japan 2023 alongside 10 co-exhibitors to promote the breathtaking Sunny Side of Life. The event was held in Osaka from 26th to 29th October 2023.
Organised by JATA (Japan Association of Travel Agents), Tourism Expo Japan 2023 is one of the world's largest annual travel festivals, bringing together countries and tourist destinations from all over the globe to Japan for the occasion. It offers excellent travel networking and business opportunities and inspires consumers with the encompassing diverse lifestyle trends. The event provides a platform for industry partners to showcase their unique products and experiences.
Throughout this B2B and B2C event, MMPRC aimed to promote the destination and revitalise the number of Japanese tourists travelling to the Maldives. MMPRC is also focusing on promoting dive holidays during the fair which is a key element in this market. The event is integral to MMPRC's key strategies as it provides the latest travel updates to the Japanese travel trade. MMPRC also aims to enhance the 'Visit Maldives Japan' presence on Japanese social media and establish a strong database for future travel trade and consumer promotions.
The stand activities included meetings with the travel trade, surveys, distribution of promotion materials, a social media contest, and spinning wheel activities. The stand also presented opportunities to experience authentic Maldivian culture through cultural props such as libaas, feyli and fahtaru.
In 2019, Japan was ranked as the ninth top source market to the Maldives. As of the end of September 2023, Maldives has welcomed more than 14,218 travellers from Japan.
MMPRC is consistently strengthening the presence of Maldives in the Japanese market through several marketing activities. The company collaborated with Asahi TV for a programme and had a JTB training webinar earlier this year. MMPRC has also been growing its social media presence in the Japanese market through sustained local language interactions. These marketing endeavours sustain brand recognition and keep the Maldives at the forefront of the minds of Japanese travellers.