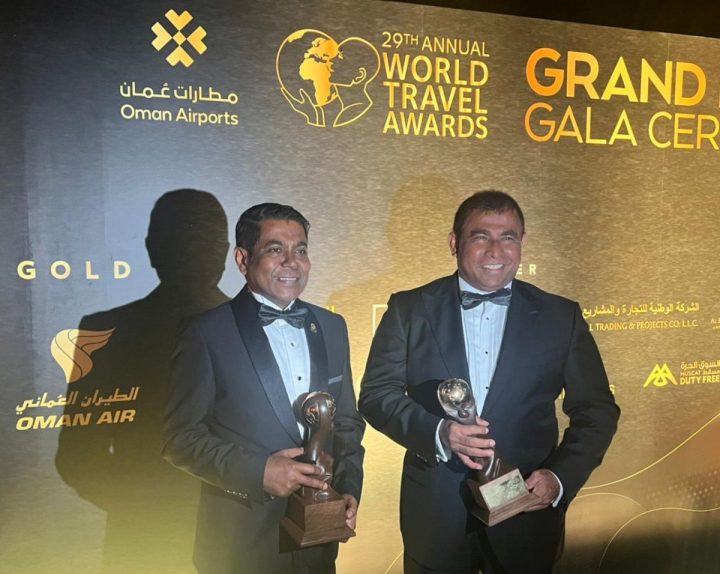 Maldives Titled the World's Leading Destination Again
Maldives has secured the title of the World's Leading Destination at the World Travel Awards 2022, for three consecutive years. Competing with 28 prominent tourism boards, MMPRC also received the prestigious title of the World's Leading Tourist Board.
"It is truly an honour to win the prestigious title of World's Leading Destination for the third year in a row. This year is our Golden Jubilee of Tourism in the Maldives, and I couldn't have asked for a better achievement to mark 50 years of welcoming visitors to our shores. This award is thanks to the guidance of our government, the support of our partners, and the hard work of the tourism industry as a whole. And of course, our visitors- we are blessed that people from around the world love the Maldives so much," said Thoyyib Mohammed, CEO & Managing Director of MMPRC.
Maldives first secured the title of the World's Leading Destination amidst the Covid-19 pandemic, in 2020. Securing the title for three consecutive years is a remarkable testament to the hard work of the Maldives tourism industry. As the company responsible for marketing the Maldives as a destination abroad, MMPRC has been carrying out different marketing activities in various global markets, including fairs, roadshows, familiarisation trips, marketing campaigns, webinars, and interviews.
A series of roadshows titled 'Connect with Maldives, Your Ultimate Destination' was also recently held in the UK, aiming to maintain destination momentum. Along with the industry partners, MMPRC utilizes these events to market and advertise the Maldives' tourism products; resorts, hotels, guesthouses, and liveaboards. The roadshows aid in promoting the country's unique geography, the latest destination updates, and the experiences offered for the tourists.
"This accomplishment is a testament to the popularity and vibrancy of the Maldives as a tourist destination. The industry's achievements throughout the past three years reflect the resilience of the Maldives tourism industry amidst any crisis – and that united, we can achieve anything," said Dr Abdulla Mausoom, Minister of Tourism.