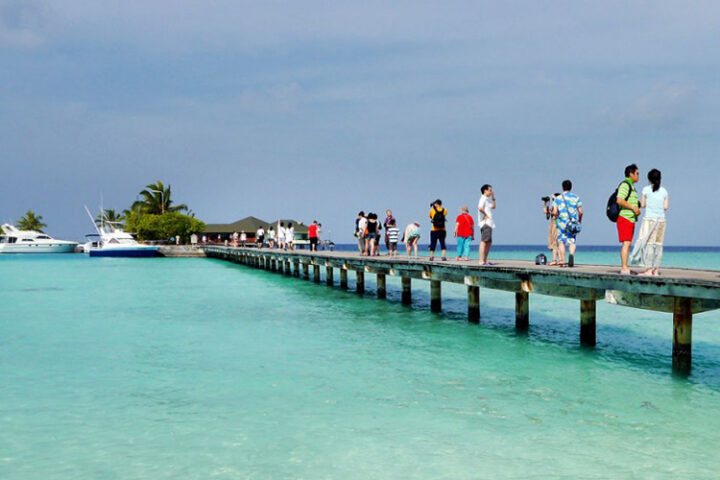 Maldives tourism and fisheries declined in June, reports MMA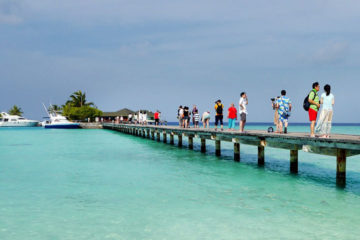 June saw a decline of tourist arrivals in both monthly and annual terms by 15 percent and 2 percent respectively, the Maldives Monetary Authority's Monthly Economic Review has revealed. The total tourist arrivals for the month were 81,506. This decline was spurred by a significantly underperforming European market.
The total bednights for the month also fell by 7 percent in annual terms, precipitated largely by a fall in the average duration of stay, from 5.6 to 5.3 days. This contributed to a decrease in industry-wide occupancy rates in annual terms, from 59 percent to 53 percent.
June also witnessed a decrease in fish exports, both in volume and earnings in annual terms, which fell by 34 percent and 23 percent respectively. This is largely due to the decrease in volume and earnings of frozen skipjack and yellowfin tuna exports.
Inflation went up to 1.8 percent at the end of June, up 1.1 percent from May this year, driven by rising food and furniture prices.
Domestic exports (excluding re-exports) declined in annual terms by 22 percent, while imports dropped 6 percent. Contributing to the fall of imports was a significant decrease in the value of petroleum products.
Gross international reserves saw an increase of 49 percent in annual terms at the end of June, and stood at USD 712.2 million. Of this, usable reserves totalled USD 234.9 million.
The bilateral exchange rates of the Rufiyaa appreciated in annual terms against the Euro, the Sterling Pound, the Singapore dollar, the Indian rupee and the Sri Lankan rupee. In monthly terms however, the Rufiyaa depreciated against the Sterling Pound and the Euro, remaining largely unchanged against Singapore dollar the Indian rupee and the Sri Lankan rupee.