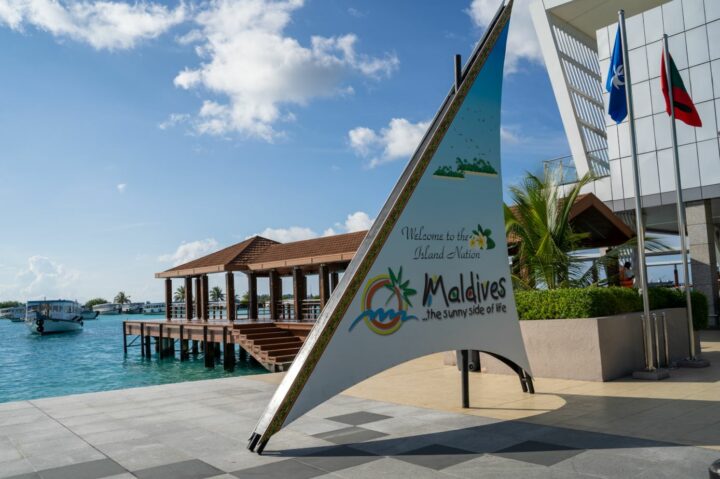 Maldives Tourism Reaches 2019 Milestone Following Growth in India Arrivals
A new calendar year often leads to reflection on the previous 12 months and whether that period brought a raft of challenges or a wave of success. For hotel operators, understanding your property's occupancy and revenue performance is crucial to determining whether your business has been successful over any time period. And by benchmarking your hotel against its past performance, competing properties and market, you gain the context needed to implement effective, data-driven strategies.
For the Maldives' tourism industry, 2019 was a milestone year that resulted in slight performance growth for the archipelago's hoteliers.
According to data from the Ministry of Tourism, yearly international arrivals to the country surpassed 1.5 million for the first time, due in part to a shift in visitor dynamics from key source markets.
Despite China remaining the Maldives' largest source market, arrivals declined in 2019 as a result of a U.S. trade war-inspired economic slowdown and a pickup in China's domestic tourism. However, visitor numbers from the U.K. and India increased notably across 2019—particularly the latter. During the opening nine months of 2019, the Maldives welcomed a 105% increase in arrivals from India compared with the same period in 2018. Unsurprisingly, this crowned India as the fastest-growing market in terms of visitors to the Maldives.
While the government and tourism authorities aimed for source-market growth and diversification through various marketing campaigns, the introduction of daily and direct flights from both Mumbai and Delhi has likely been a key influence on arrivals—especially given the availability from low-cost carriers such as GoAir and Indigo.
The impact on hoteliers
Supply growth outpaced demand for the second successive year and influenced occupancy levels for the entire market. The Luxury and Upper Upscale classes reported the largest inventory growth.
Despite the aforementioned growth in international visitors, STR Data shows that overall occupancy fell 2.0% to 65.7% in 2019. Steady demand, however, enabled hoteliers in the Maldives to maintain pricing confidence and produce a 1.3% increase in average daily rate (ADR) to MVR8,391.93. As a result, revenue per available room (RevPAR) fell marginally (-0.7%) to MVR 5,509.92.
In an increasingly competitive market, it has never been more important to benchmark your performance against the competition and market. More than 70 hotels in the Maldives are submitting daily and monthly data to STR, receiving data insights that enable informed strategies and ensure they are best placed to capture greater market share.
For example, Luxury properties were able to offset a 1.2% occupancy decrease through a lift in rates, capitalizing on strong demand in this segment to increase ADR by 3.9% and produce RevPAR growth. Upper Upscale properties, conversely, reported a RevPAR decrease of 6.4% as supply growth significantly outpaced demand across 2019.
What's to come in 2020?
Supply growth is set to continue in 2020, with more than 3,000 additional hotel rooms projected to open as of December 2019. STR's pipeline database shows that the Luxury and Upper Upscale classes will continue to expand, with more than 60% of total inventory growth to occur in these classes. Upscale properties, however, will experience the most significant growth in 2020 as inventory will increase 113% if all under contract pipeline rooms are delivered.
Inventory expansion is likely to put pressure on hotel performance, with hoteliers also facing the issue of shifting tourism demand from diverse source markets. It will be interesting to see how hoteliers cater to the falling visitor numbers from China and the growth from India, given the cultural differences between the two.
To understand how your property can receive and benefit from complimentary benchmarking reports, please contact Vidhi at vgodiawala@str.com. Through insights into your immediate market class, you can understand supply and demand dynamics, as well as overall hotel performance trends. 
Karan Mahesh, Account Manager, Central & South Asia, STR, will also be making a presentation at the upcoming GM Forum 2020. He will be looking at hotel performance analysis for Asia Pacific as a whole, and Maldives. And Key trends in hospitality, KPIs of Occupancy rates, ADR and RevPAR along with supply-demand dynamics and forecasts that help in defining any emerging patterns being witnessed in the region would also be addressed."